[ HOME ]


Profile
(Note: javascript must be enabled to view and enable email links.)
---
ADRIAN JEFFERIES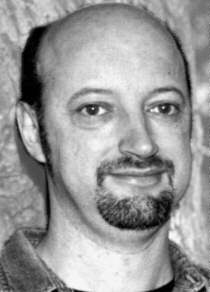 I was born in Carrickfergus, a town with a big history on the shores of Belfast Lough, about 12 miles from Belfast. My mother and my late father both enjoyed singing. My father was reasonably well known for his renditions of popular emigration ballads such as The Old Bog Road and was regularly asked to sing at various family weddings/gatherings of the 60s and 70s. My mother confined her singing to around the house but seemed to have quite a repertoire, including Irish rebel songs like Roddy McCorley. I was often admonished with a waggling finger not to sing "any such song" outside the house. She wasted her breath: I had no intention of singing such songs - inside or outside the house. Yes, after a short sojourn into the world of children's street songs including Aunty Mary had a Canary... I turned my back on homespun music and delved (in the coolest possible fashion) into Jimi Hendrix, Rory Gallagher, Marc Bolan and T-Rex, Deep Purple and numerous other bands that could be caught every Thursday night doing their stuff on Top of the Pops.
I was cruising along nicely when, in March 1972, the world changed. The Northern Irish political upheaval had finally filtered through to the town of Carrickfergus. Guns and makeshift uniforms soon became fashionable, as did loud bangs. Nasty things were happening and I was in the wrong place at around about the wrong time. Dr. Who's time machine had let me down badly. Having turned down an offer from my uncle to move to London, I was, instead, periodically removed by my parents to the safer and very beautiful Glens of Antrim ... and that's where it all started.
Accompanied by other seasonal teenage refugees from Carrick, Billy McCormick and Sid Edwards, we began to brainstorm for ideas that might impress the gorgeous Belfast girls who hung around the mountainside caravan park overlooking Cushendall. Smoking large Sherlock Holmes style pipes and spitting tobacco around the place proved ineffective so we hit on the notion that underage drinking might be the thing. Publicans in those days were never known to refuse money and we were mostly successful in getting into various drinking establishments. Then it happened. We slipped into Rose Harvey's Bar in Glenariff and walked into a most amazing experience - a full on session! A great flock of hairy bearded fellows and an ancient white-haired fiddle player in the corner changed our lives forever. Fiddles, banjos, tin whistles and guitars. It was fantastic! We were busy having a transcendental experience, when a banjo player, Bertie Ewing, looked up and hissed "You young bucks should be at home having your nappies changed". That was the first of many sarcastic attacks from Bertie and his side-kick singer/guitarist Paddy McKeown. Despite this, I was instantly hooked. After singing my way through a Dubliners phase, we were all soon into playing mandolins, whistles and even bodhráns and took to attending various Fleadhanna Cheoil (music festivals). The Chieftains, Planxty and the Bothy Band became a major influence and the alluring tone of the uilleann pipes finally got the better of me. My father bought me a half set of pipes and I managed to get some lessons at the Belfast Pipers' Club from people like Éadaoin Breathnach (daughter of the famous collector, Breandán Breathnach) and Willie Neill.
The political situation wasn't getting any better at home and after being shot at in 1977, I decided I might try getting out of range for a while and joined my two sisters in Brisbane. On arrival Mary Brettell directed me towards the Brisbane Folk scene which at that time seemed to happen at The Caledonian Club or The Red Brick Hotel. This was a very different environment for me but very welcoming. I remember people like Lionel O'Keefe, Tommy McKeirnan, Russell McKay, Tony Keegan, Avril Brannock and of course, Don and June Nichols. With a bit of travelling I was also lucky enough to meet Declan Affley, Jacko Kevans, Séamus Gill and Geoff Wooff. There were no sessions as such back then, so I used to play around the folk clubs with guitarist, Noel McGrath. Having acquired a narrow bore set of Geoff Wooff pipes, however, I started to pine once more for dark cold misty weather. I headed back to Ireland where I got married, and had four beautiful children. Naturally, playing music became a low priority for a few years, although gradually I started playing again, first with a band called Squealin' Pig and later with a folk rock outfit, Clachan Cross. Almost every July was spent at the Willie Clancy Summer School Co. Clare. Belfast had some mighty sessions happening too. I visited uilleann pipe maker Seán McAloon occasionally and Robbie Hannon the odd time. Two flute players and instrument makers, Sam Murray and John Hughes became a significant influence and I started to make bits of pipes. With Sam Murray's direction I got myself a decent lathe and made a set of drones from a strange Central American timber called Greenheart (usually used for fishing rods!). Later, John Hughes made me a couple of chanter reamers, measured up from old Rowsome sets and I set to work on some chanters, using the more common woodwind materials of Boxwood and Grenedilla. Returning to Oz in 1990, I had some more specialised tools constructed by Derry man, Jack Walsh, and commenced making pipes to order. By 1997 this had become my full-(day) time occupation with a growing backlog of orders keeping me at the grinder (and the lathe). I work mostly in African Ebony these days.
On the performance side of things I discovered on my return to Brisbane that the post Expo era had created quite a market for Celtic music - venues would actually pay to have trad. music! Before long I met up with Sue Fish and a hilarious fellow by the name of Mick Tunney. One thing led to another, Rose Broe was sent for and, after two chaotic practices, Shebeen was born. I later had the pleasure of playing with Fred Graham and Steve Cook. More recently I have been playing gigs with John Logan, Randall Mathews and Caroline Hammond alias The Jar. I've recorded several CDs with Shebeen, Tulca Mór, The Jar and numerous other recordings as a session musician. Some television work has included a pipe solo on an Ergon Energy ad., sound track music for a Canadian production of The Lost World (soon to be shown on ABC) and recently a very frequently screened Scratch it ad. Presently I'm getting some music together in various combinations with the wonderful singer Jo Bargewell, super flute player Belinda Forde, multi-instrumentalist Steve Burgess, jazzy keyboardist Rose Broe and flash guitarist John of the Logans. You never know what might eventuate......
Adrian Jefferies