[ HOME ]


Profile
(Note: javascript must be enabled to view and enable email links.)
---
ALAN MACKEY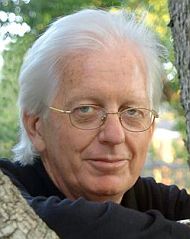 I was born in Surfers Paradise long before it turned into Disneyland gone awry. Started school there but my father took us to Mt Isa in his Post Office job. Surfers to the Isa in the '50's was a rather radical shock! Aramac, then Tasmania (Cygnet and Scottsdale), back to Blackall and Bowen.
Dad sang on Amateur Hour after WWII where his big number was Ebb Tide. In Cygnet I was in the choir. The Brother in charge from Melbourne had a good reputation, so I had some coaching at least! The Happy Wanderer was one of our big numbers, val- derri, val-derra …
The first songs to catch my ear were Personality by Lloyd Price, The Bachelors harmonies before The Beatles and Bee Gees; the more melodic songs. The Blackall milk bar was strawberry malted with Friday On My Mind and Spicks and Specks on the jukebox. First album Days of Future Passed by the Moody Blues. Then came the singer/songwriters.
Top ten artist influences - John Lennon, James Taylor, Lindisfarne, Ray Davies, Jerry Jeff Walker, Sandy Denny, Emmylou Harris, John Prine, Kevin Welch and Mark Knopfler.
First band was boarding school, The Second Semitic Triumph (mmm my Ancient History special). Auditioned for nuns and brothers check "appropriate" for school dances - one of the three songs was Son of Hickory Hollers Tramp - they smiled and said yes!
Went back working at "Bowen Downs" but the music bug was strong so took a bank job in Bowen where my father was Postmaster. Spent the next two years playing sport and partying. Transferred to Ipswich I finally got serious about my music. Bought a Yamaha FG180 acoustic and started learning songs and writing my own. Drove to Brisbane and played some scratchy walkups at The Folk Centre. Soon had my own band playing the Ipswich area doing covers and my songs as Open Road then Tibrogargan. We used to enter The Battle of the Sounds etc. in Brisbane. Twelfth Night Theatre one year young Tony Mockeridge, Robbie Stewart, Ewan MacKenzie - all there in various bands!
Moved to Brisbane 1973 and played often at a Folk Club in Milton The In Den started by a housemate of Ewan MacKenzie. There were some great acts such as Illegal Smile - Canadian Jack & Tony (Henry) McKennariey who introduced a lot of us to John Prine! BYO and the days of Mateus Rosé..
Later in 1973 I formed a folk-rock band called Wish with Colin Wilson, Greg Fisher and Colin Rankin with all original material. In April 1974 we played a sold out concert at Twelfth Night Theatre, then Schonell Theatre, Qld Uni Refectory and anywhere else people would listen. The ABC shot a half hour live concert of us. September 1975 saw us in Melbourne where the bright lights, the Lebanese black and other indulgences saw us drift then shatter.
Scored a job in staging at ABC TV. Worked on shows like Countdown (not too much Folk there), Monday Conference, TDT, Power Without Glory and Bellbird. Many fond memories. Tried other musical ventures but nothing really got off the ground.
Returned to Brisbane 1979 to write and record advertising jingles in exchange for studio time to do an album. The best known jingle I worked on was the Mitre Ten jingle. Had a band called The Pocket Rockets which worked QLD and released one single, Disco Disease. My album 1 A.M. was released in 1983.
By the mid 80's venues wanted solos and duos so it was human juke box or nothing.
Suffering "American Pie Syndrome" I retreated to a suit job in Sydney to help my two children through High School and University. Done!
The music rolled on. In 1989, as "Mac to Mac", Ewan MacKenzie and I wrote and released a cricket song called Borders Boys, backed with a tribute to Slim Dusty called Slim's Old Saddle Boy, did well on radio & TV (nice APRA cheque!)
1989 also saw the National Pilots Strike and Bob Hawke use the Air Force to help his mate Peter Abeles (who owned Ansett) fly passengers on Scab Air. By request from the Pilots I wrote an anthem called We'll Stand Together and a totally politically incorrect ditty called The Flight of The Hawke - Bob had said anyone can fly a plane.
In April 2002, Sanctuary, a song I originally wrote with Colin Wilson and updated with Nick Enright and Brendan St Ledger, was the highlight closing song at a refugee awareness concert at Sydney Town Hall, the Show Mercy Concert sung by Genevieve Lemon, Jenny Morris and Paul Capsis.
Back to Queensland in 2003 and the MacKenzies soon had me a regular supporter of the MadAss at Souths, the Broadway and Muddy Farmer. Started playing with Ryk Rostron, Helen Rowe and Sailor John Holmberg. I was part of Shez Wright's house in Herston and bingo we had The Bramston's every Tuesday night plus some very excellent music parties …
I moved to Toowoomba in 2005 and have recorded and released two CD's of my own songs - Like Jacaranda and my new CD Pages of the Past. I am very proud of both. It has been a wonderful adventure with friends like Ewan, Ryk, Helen and Laurie Keating playing beautifully on the albums. I couldn't have done it without them and the love and support of all the wonderful people I have met in the Brisbane Folk Scene.
Since 2006 we have run a music club in Toowoomba called Strummers which presents the best of Queensland's original acoustic music acts. I have also done regional tours with Anne Kirkpatrick, Peter Denahy, Mad Violet (Canada), Brent Parlane, Jodi Martin, The Hillbilly Potentates (USA), Warren H. Williams and Brett Hunt.
Ryk Rostron and I also recently started Live at Joey's Diner a Thursday fortnightly blackboard event in a nice little room we found after several years searching …
I seriously treasure music, so thanks to all in Queensland Folk and KEEP MUSIC LIVE !
Alan Mackey