[ HOME ]


Profile
(Note: javascript must be enabled to view and enable email links.)
---
AMANDA GILMOUR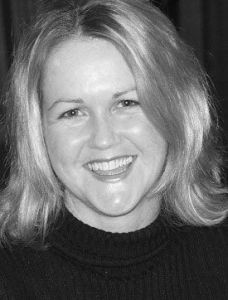 I was born at the Brisbane Mater Mothers Hospital and grew up in the northern suburb of Zillmere but have now lived in the southern suburb for some eighteen years.
When I was very young, I remember we had a guitar in a case that lived under someone's bed (I can't remember whose) but I quite often would drag it out and just pluck the strings. It was a huge guitar… or maybe I was just very small?
I was given guitar lessons for about a year but lost interest probably because it entailed serious practice, or it might have been because the bloody thing was bigger than me! I found out years later that it was actually a high top Gibson electric guitar….. (and, no, I don't know what happened to it).
When I was about 11 years old I first thought I might be able to sing. It was one night in front of the mirror in the bathroom, with the door shut to my taunting teasing brothers and sisters, when I was able to reach a particular note in a song I was singing along with on the radio. It was, I think, at that particular moment that a seed was planted and somewhere a tiny little belief and possibility grew inside, backed up by an unfathomable passionate desire, and I just remember feeling reeeeeally good.
My Mother always sang around the house and we all joined in no matter what we were doing - in fact you couldn't stop someone butting in on the act (no such thing as a solo). We sang along to television commercials and the musical intros to our favourite tele shows, The Brady Bunch and Gilligan's Island, (we watched a lot of TV). I can't remember how old I was when my mother took five kids in the back of her Valiant station wagon to the drive-in movies at Boondall to see Jesus Christ Superstar. I must have been very young because I remember whinging a lot (poor Mum) however it didn't put her off! She bought the double album with all the words and I think we all knew every word of that album. I Don't Know How To Love Him a particular fav; as it has the big build in the bridge "should I bring him down, should I scream and shout, should I speak of love, let my feelings out, I never thought I'd come to this, what's it all about, what's it all about?". (laugh) We sang that song with so much feeling! (laugh again).
My musical grounding had a lot to do with Mum, apart from loving music and singing she also knew how to play the fife… so we played the fife just by copying her…. I never really remember learning, but I was in the fife band at primary school with my two sisters. Remember Lilly the Pink?
My Father also played a part in my musical influence. Being a Glaswegian of the most drinking kind there was oft the musical gathering of his whole Scottish family, he was one of ten children and most of the time they were all there (again, poor Mum). They played Scottish music, records with the bagpipes and accordion and wonderful singers (I don't know who they were, I just listened - mostly from my bed). They danced drunkenly with crossed brooms on the floor, as there was not a sword to be had (thank god!). I think my Father had quite the voice and made quite the job of Oh Danny Boy and I Was Born Under A Wandering Star usually at 2am , in tears, with another Scot wrapped about his shoulders, mourning their home land.
My great grandmother sang at the old Tivoli on weeknights and sang songs of praise at church on Sundays in Brisbane. From my grandmother's recollection she was operatically trained and she had a beautiful voice. She died when my grandmother was ten and so not much about her has ever been known or talked about, but the little I do know has given me a little more insight into my musical inheritance and given the writer in me plenty of material to weave fact and fantasy into song. She was also Scottish on my Mother's side and her name was Ellen Gilmour and I took her name about ten years ago because I'm a romantic fool and because I'm sure we would have had a lot in common as I love to sing opera (though I have never professionally) and trained my voice with a wonderful opera teacher for a couple of years.
My musical journey has taken many turns and I consider myself to have been given many gifts along the way. As a teenager jamming around the table with mostly my older brother and sisters and their friends I learnt a half song here and a half song there… I longed for the whole song experience. As I remember, that experience came when I learnt Don McLean's Starry Starry Night or was it called Vincent? We listened mostly to Neil Young, Joni Mitchell, Fleetwood Mac, Bob Dylan, The Eagles, John Lennon…. I loved Bette Midler, Suzi Quatro, Cindy Lauper and more. My present day musical tastes include Alison Krauss, Kimmy Rhodes, Loreena McKennitt, Kate Rusby, Jewel so too many others to mention.
When I was about 17 I sang in a café with one of my brother's friends (by now I knew at least 5 songs the whole way through) and I sang at my brother's wedding. On occasion, after a few drinks, I would push my way up on stage with some unsuspecting solo guitarist at the Cane Cutter Hotel, North Queensland where I also worked pouring beer. I hadn't really taken singing too seriously and eventually pushed it to the back of my life, got married and became a mother to the most beautiful child in the world, Becky who is still the greatest highlight of my life and I know always will be. (she told me to write that).
My poor unsuspecting and now ex-husband I think must have thought I was going quite mad when I bought this bloody Karaoke machine with backing tracks and started singing again (he didn't really know what was lurking below)! From there I joined The Redlands Country Music Club in Pinklands and started singing with musicians and going to competitions and performing on stage.
It was a lot of fun and great grounding for me. I started writing songs and got great positive feedback from close friends who encouraged me, so I kept writing and eventually recorded an album of my originals with Chris Ridgway. The album was called I Wait for the Day and it won three awards from the Queensland Recording Industry and a one album publishing deal with Festival records. To record the album we applied for an Australia Arts Council Grant to help fund the album and were successful. I again received a grant a few years later to record another album of my originals and this time teamed up with Michael Fix and Radio National announcer, Richard Porteous to record in ABC studios. It was an amazing experience, however ABC didn't have any interest in the album and though I shopped it around and around and around, alas my ego deflated and dragging behind in a miserable state could take no more! That's just the way it goes sometimes, self promotion is daunting at the best of times!
However, a new road appeared as it usually does, and I was asked to join the Blue Heeler Band which I did for three incredibly exhilarating and exhausting years. I think we played in every RSL in Queensland and did some amazing shows and some "What The?" ones. We were a covers band really but every now and then we got to do our thing with some of my originals and that was the best of times for me. We played the Gympie Muster and Tamworth and backed other artists. I decided to leave the band because the stretch between motherhood and being a full time working musician just literally took its toll and I wanted to be home on weekends with my daughter Becky - without being half asleep or saying goodbye until Monday morning. I knew I loved music too much to let it go so I just kept playing at home and with friends and writing, and did a gig every now and then with friends Maggie Adeney-West and Tim West. I also learnt a heap of jazz songs which was something I always wanted to do and started singing jazz with Dave Burrows, a wonderful musician from the north coast. However I didn't really have a place to sing my originals until I was encouraged by a good friend and ancient folkie (he'll kill me for that) Dick Halligan to come and perform at the Madass Folk Club. I did a bracket with the wonderful and very supportive Ewan McKenzie and I haven't looked back since.
I now perform in a few different line-ups which are The Love Bubbles with Maggie and Tim, Bubble and Squeak with Rose Broe, (however I think we decided to lose the name!), and Jazz String which is with Dave Burrows. I've met lovely people who show their support and I have reconnected with other musical friends I hadn't seen for quite a while. I've been embraced so lovingly by Helen Rowe who so beautifully invited me to sing with her and her delightful and extremely talented line up of wonderful women and men musicians on her album The Slow Return.
Highlights for me musically of recent times I have to say are The ABBA Show at the Woodford Festival(I can't believe I wore that little white dress with my chubby knees but there was a lot of alcohol involved) I had soooo much fun!, and performing at the Woodford Festival Fire Event, it was just so beautiful. I work part-time in music and I also work part-time in a beautiful preschool. I don't work weekends all the time and so have lots of time with Becky who is becoming quite a musician.
Amanda Gilmour