[ HOME ]


Profile
(Note: javascript must be enabled to view and enable email links.)
---
AMANDA JACKES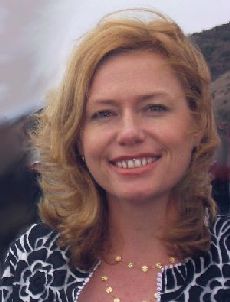 I was born in Ayr in North Queensland. Because my father worked in education we lived in many parts of rural Queensland when I was growing up; Millaroo, Goomeri near Murgon, Hughenden, Mt Isa, Rockhampton. I was blessed with a beautiful family. My father (who passed away in 1994) shared with me his thirst for knowledge, and my mother inspired me with her zest for life. I have a wonderful brother who I continue to enjoy and cherish growing up with.
When I was 17 years old I moved to Brisbane to go to art college. I have to admit that the visual arts were my first love and remain my passion. There is nothing that makes me happier than to be lost in an art gallery. The move to art college though was more than the art, like many people that age I was discovering the world away from home. I was particularly interested in politics, already firmly on the left, and I went to all the various political party meetings. I was looking not only for a political understanding but for a community.
On a return visit to my family in Rocky, I was sitting in the club car. This was a favourite thing for me on the train, I would sketch people, play cards, have a drink and enjoy the journey. On this one occasion there was a woman who was determinedly trying to read a book but I kept trying to talk to her until eventually she gave up put the book aside and we had a long conversation – her name was Katie Bestevaar. It was Katie who introduced me, back in Brisbane, to The 291 Folk Club held at the communist party meeting rooms.
This was a turning point for me and it introduced me to folk music and a community of many wonderful people. It was here that I met Peter Auty and we became great mates for several years. I feel that I really grew up in this time and I was lucky to have the most wonderful people around me including Geoff Wills, Don and Sally Henderson, and other very exceptional Australians. These people had life stories that I had previously only read about, and their passion and enthusiasm was contagious.
I went to the second Maleny Folk Festival for what was suppose to be a day trip, however turned into more. At that festival the true scope of the folk movement was revealed to me. It was an exciting mix of music and culture, political discussion and social exchange, with a real passion to engage with the world through ideas and experiences and music. It was the vibrancy, the sheer aliveness of this engagement that attracted me to, and continues my passion for, the folk scene.
I have another confession to make – my musical taste is eclectic and my playlist looks like it was put together by a committee. I also have an annoying habit of falling in love with a song for life, that is to say I am one of those people who demands a musician perform the same old favourite song year after year… So, John Thompson should, in my opinion, play Unicorn every single concert. For me the music becomes part of my personal history, shaped by the feelings and the environment in which it is first heard, and it becomes part of who I am. I remember Tommy the Nark McKiernan giving me a great start to my music collection initially with his vast collection of Christy Moore's work.
After that visit to Maleny in 1988 I returned as a volunteer and the festival and the people became part of my life. I took on various roles including camping and parking, and construction coordinator. These were great days. I also finished my art studies, did a Dip Ed and taught for a couple of years. Working for the festival in any capacity has always been an honour, however I will add I feel particularly fortunate that I have been able to work with and learn from one of the most inspirational characters I know, Bill Hauritz.
In 1995 I took up an offer from Bill to work for the Queensland Folk Federation Inc. This was a very intense time in the festival's history, following the move to Woodford with the purchase of the land and the changes wrought by having a debt to service. This was a transition from a situation where if the festival made a profit it could expand its performers budget to one where it had a debt to manage and pay off, as well as a growing event requiring more facilities and staff. The difficult balance that the QFF continues to keep between being a professional business and a community organisation is also its strength; keeping it open and humble while giving motivation and energy to its work.
Being part of the Woodford and folk community has given me opportunities to discover and grow. I believe it is a community that fosters the building of identity and individual character in a safe however also challenging environment. It has also given me the invaluable richness of gathering life-long friends. The people who have become part of my life – Ingrid and Bill Hauritz, Annie and Michael Peterson, Frank Ramsden, Des Ritchie, to name a few. My family too has new additions with stepfather Jacko Loughnan and his beautiful family.
The Dreaming – Australia's International Indigenous Festival is an important addition to the contemporary folk movement in my opinion. The folk movement in Australia started with Aboriginal Australians tens of thousands of years ago and I have been proud and humbled in working with Aboriginal people from the early Maleny days, to Woodford and now to the larger celebrations of The Dreaming, and the bringing on board of the wonderful and passionate Rhoda Roberts.
Travel has been a significant part of my life. Starting with the first exciting trip I made, as a young delegate to a youth conference in North Korea, to the journey of family discovery in Scotland (ironically my mother grew up in Woodford, London). Followed by tours of Europe where, of course, I visited every gallery possible. One of the most memorable was in the Madrid gallery where I deliberately didn't pick up a map but wandered aimlessly knowing that sooner or later I would discover Picasso's Guernica – a painting with such resonance for the social and political circumstances of its creation and the humanity of its execution.
Other travels included Morocco – a feast of colour, architecture and food, Uganda, Kenya, Tanzania, Zanzibar, Zimbabwe, South Africa, Sri Lanka and India. In Sri Lanka I was truly struck not only by the antiquity of the civilisation but the aesthetics of a life where beauty, colour and decoration are not only about art and artists but everywhere and everyone. Another India highlight was an afternoon spent in the house of Mahatma Ghandi. More recently I travelled to Barbados for the wedding of friend and colleague Eileen O'Shea. I also visited San Francisco and Toronto where I enjoyed the magic of a blues bar with a grand piano.
One thing that is always confirmed to me when I travel is how happy I am to work for the QFF and when I meet people on the other side of the world who want to come to our festival, that puts a huge smile on my face. It is a big world and there is always more to discover but I keep coming home. My favourite memories and experiences are here; such as the concert at last year's Woodford where Martin Hayes and Dennis Cahill wove their magic, or the fire event choir bursting into rejuvenating, intoxicating song to commence the year ahead with joy and hope.
I believe we live in exciting times and the folk movement has an important role to play in this, and I love being a part of that.
Amanda Jackes