[ HOME ]


Profile
(Note: javascript must be enabled to view and enable email links.)
---
BRIAN BRETT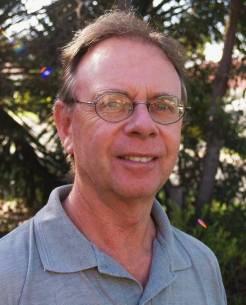 I was born in Belfast, Northern Ireland and lived there before moving to Australia in 1973. My father was born in Belfast and was a member of a male choir. He loved to sing Andy Stewart and Kenneth McKellar songs. I guess this was my first introduction to music. My mother, from Co. Mayo, played piano.
My first musical influences occurred around the mid sixties. I remember turning on the radio and hearing The Beach Boys and Billy J. Kramer. I must admit, it sounded a lot more appealing than Kenneth McKellar.
My first year of high school was the start of my musical adventure. My older brother and a few of his mates decided to form a band commonly known as a group. Because we lived in the largest house, that was where they practiced. One night I heard them playing House of The Rising Sun and Davey, who was 13 at the time, was playing the guitar. He had been playing since he was 9. I thought wow! I would love to play like that. At the end of their practice, Davey said he would teach me guitar. My parents bought me a guitar for Xmas and now it was time for lessons. (No one told me about the sore fingers). I practiced for hours every day and very soon I was asked to join the group. I had been playing 4 months when we did our first gig. Another band who were a few years older than us, asked us to fill in on their breaks. It was a real buzz to play to an audience at such a young age. Because we had no knowledge of the music industry, our gigs were arranged by our parents. After a few years and a couple of changes, we joined with a new drummer whose mother financed, (for a cut of course), a PA system, mic's etc and a Transit van. We soon acquired an agent and plenty of gigs on the pub circuit. Belfast was very progressive with live music and we played covers of the hits of the day. Of course every good thing comes to an end and when the Troubles came to town and pubs started to be bombed, many bands faded away. We were one of them.
I left for Australia in 1973 with 2 friends, one of them being our original drummer. I hadn't played much music for the past couple of years and didn't own a guitar for my first three years in Australia. I lived in Weipa North Qld for a few years and when I returned to Brisbane in 1979, my friends told me they had discovered the Barley Mow folk club at Kangaroo Point, which soon moved to a church hall in Vulture St. I really enjoyed the folk music and hearing a lot of Irish and Australian songs being played. Living in Belfast, I was never exposed to Irish folk music and so hearing it being played was enlightening. At this point, I was still a guitar player and never had the confidence in my vocal ability. I used to watch the performers on stage and wished I could sing. Sometimes after the club finished we would go to someone's place, (usually Bob The Bastard's) to continue the party and I would play the odd song on a borrowed guitar, with someone else singing of course. The folk scene continued at a few different venues - The Red Brick Hotel and then the New Chum Folk Club. In the early eighties, Gerry Farrell arrived in Brisbane and we became good friends. He soon had a regular gig at the Port Office Hotel on a Saturday afternoon and then at the Aussie Nash on a Saturday night. One night at the Aussie Nash, he asked me to play guitar for The Streets of London. As I was playing the intro, he leaned over and said, You can sing it. That was my first introduction to the microphone. During the chorus the audience sang along and I thought, This is good.
In the early 90's, I met Ann O'Neil from Ireland. Ann and husband Gerry had a folk band called Colcannon and I was asked if I would play guitar in the band. We had a session and next thing I knew, they gave me a bunch of songs to sing. I kept insisting I was only a guitar player and they kept insisting I was a guitar player who could sing. Very soon afterwards, my partner Robin Etter-Cleave, (from a little place off the west coast of Ireland called Canada), joined the band on flute and whistles. We played together for a couple of years and I found it a very rewarding experience. In 1996 a few months after Colcannon finished, we met Ian Evans, owner of Jindalee Music Shop, (now The Best Music Shop). Ian is a guitar and bass player and had played in rock bands. He hadn't been playing in a band for a couple of years and hinted one day that he wouldn't mind playing some Irish folk music. We had a practice and that was the birth of the band Silken Thomas. With the new interest in Irish music being generated by Riverdance, we soon had regular gigs and played from Bundaberg to the Gold Coast with a nine-year stint in The Irish Club Hotel in Toowoomba. Currently our main gig is at the Irish Club in Brisbane.
With playing in the band and raising a family, my involvement in the folk scene was non-existent until a couple of years ago when Robin brought home a copy of The Folk Rag. I saw The Kookaburra Folk Club advertised, so we attended one evening, played a few songs and have been regulars (when we can make it), since. We have had the privilege of being asked to perform at a Stan Arthur memorial concert and a Folkies Old and New and also at Folk Redlands.
I have never recorded a CD (except a band demo), but plenty of people have asked for one, so maybe I should start thinking about it. I have done a little session work on other peoples' CD's, the latest being Robin's CD, Notes From Squire Street.
I have met a lot of wonderful people in the folk scene since attending The Kookaburra a couple of years ago and look forward to playing music for many more years with the band Silken Thomas and also as a duo with Robin.
Brian Brett