[ HOME ]


Profile
(Note: javascript must be enabled to view and enable email links.)
---
CAROLINE HAMMOND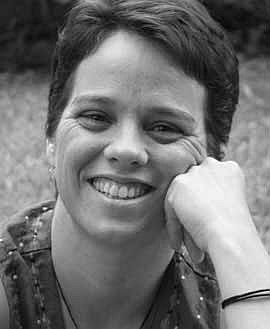 South West Queensland is big, there's no denying it, but nestled amidst the vast expanses of scrub, sheep and cotton land are pockets of cultural diversity and richness. Caroline Hammond was ½ of the first set of twins born in the "old" Dirranbandi and District Hospital in 1968 and went home to "Talwood" a sheep grazing property on the Barwon River. Her father, Norman was a gifted singer and artist, and mother Merle brought creativity and music to her family and pre-school students alike. Some would baulk at the distances travelled in that corner of the world, but the Hammond family sang their way across South West Queensland and into Brisbane for holidays. The family rule (even 36 years later) is "one song at a time in the car." You can imagine the confusion when 4 out of 5 are singing their own tune! Thus was born a natural ear for harmony singing.
As Caroline reached school age, years of Queensland drought gave way to flood, banks did what banks do, and the Hammond family was forced to sell up and shift – to Brisbane – home of just one coffee shop and a conservative government. (Norman considered patenting his protest march "survival kit" – pair of thongs, hat, and sign with "no" on one side and "yes" on the other.) In the years that followed, Caroline and her family found their feet in the western suburbs. Caroline's musical experience broadened with attendance at the Anglican Church at St Lucia which boasts one of the finest parish choirs in Australia.
Caroline was born making music and the Hammond family encouraged her in any attempts to create her own style. Older brother Mark (himself a gifted musician) provided inspiration and encouragement in songwriting and performing. Norman and Merle attended the early band experiences even when in dodgy dives. Sister Fiona was good company along the way, and the two still harmony singing on the back verandah and in public. Experiencing African and Latin percussion for the first time at BEMAC (Brisbane Ethnic Music and Arts Centre-Kangaroo Pt) in 1992 had a profound influence on Caroline. This inspired her to commence ongoing study into percussion styles from around the world including Cuban conga styles and Djembe styles from Africa. Whilst working at The Guitar Centre Southbank, Caroline received an invitation to play with the well known Irish Band The Jar (John Logan, Adrian Jefferies and Randall Matthews). The acclaimed CD (The Three Weans) was recorded within weeks of her joining and has gone on to receive national airplay on ABC Radio and quickly sold out. Performance highlights with The Jar include the 2001 National Folk Festival, various Woodford Folk Festivals, "Live to Air" on 4QR ABC Brisbane several times and numerous performances at the Queensland Irish Club.
Since the early 90s Caroline has written and performed her own music in a variety of lineups including Casting Nasturtiums, Fifth Column, Yellow Giraffe (with Mark Hammond) and recently Cul Taca (with Adrian Jefferies, Jo Bargewell and Steve Cook). Caroline continues to write and record original work with partner Craig Claxton (Mercurys, Mick Hadley) and is currently working on her first solo CD. Work has also begun on a Cul Taca CD.
Cul Taca was formed during the 2003/04 Woodford Folk Festival at which Caroline was performing with legendary Soul/R&B singer and Piano man Jeff Usher and his 7 piece band The Fabulous Electric Blue Chameleons. Cul Taca has performed regularly at the Qld Irish Club throughout 2004. Caroline has also performed with others including Margret RoadKnight, Barry (Little Goose) Harvey (Chain), John Coghill (Powderfinger), Lil Fi and The Suffrajets, and legendary Australian percussionist Greg Sheehan. She continues to draw inspiration from all styles of music ranging from Gospel, Blues, Soul, African to Celtic. Currently on high rotation in her CD player are Ben Harper and the Blind Boys from Alabama, Oliver Mtukudzi, Bela Fleck & The Flecktones, Counting Crows, Joni Mitchell, James Taylor, Michael Franti, Ani DiFranco and Stevie Ray Vaughn.
Most recently Caroline has been playing with an adventurous group of folkies under the name Kytes which features glorious three part harmony, percussive rhythms, and acoustic instruments at it's core. Organic, earthy, heartfelt.
---
As a matter of fact the Kytes, (mainly 2nd Generation folkies) Davie Logan, Róisín Logan, Rose Jacob, Jesse and Rachel Witney, Jamie Corfield, Caroline Hammond and Glen Donald, were booked for the February 2005 Folkies Old and New Concert held Saturday 26th February 2005 at the East Brisbane Bowls Club...
... and Talking About Drummers ...
I have been accused (jokingly) of hating drummers. This is because I have, on a couple of occasions been out-spoken about irresponsible drummers. There is nothing that irritates more than drums going on and on and on at outdoor camping events. Their low frequencies can saturate a very large area, and even if you are some distance away can spoil your enjoyment of more gentle music.
This month we feature Drummer/percussionist, Caroline Hammond who is the most sensitive and subtle drummer that I have had the pleasure to hear.

New Drummers listen and learn!

Ian Drynan gave me a quote which he saw on a sign during his recent visit to South Australia. "If thy enemy smite Thee, give thy enemy's child a drum" (Happens every Xmas)
June Nichols (January 2005)