[ HOME ]


Profile
(Note: javascript must be enabled to view and enable email links.)
---
CATHY BELL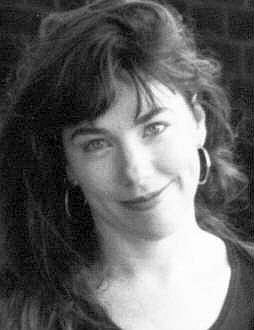 It seems that I have been a musician for most of my life, not surprising I suppose considering that both of my parents were classical musicians. I learned classical piano and violin but threw away this expensive training much to my parents disgust and took up folk music, joining Bale-em-up Bush Band as soon as I left school. My first introduction to the warm bosom of the Brisbane folk community was at the session at the Story Bridge Hotel and later at the Port Office Hotel. Gerry Farrell used to take the 'young 'un' (as I was back then) under his wing and fend off the drunks for me. Thanks Gerry!
This was followed by Downunder Bush Band and then a contemporary Black Sorrows style of band called Prodigal Leap. After a couple of years of playing a 'rock chick' I left and helped form the acclaimed group Spot the Dog. After six years, a major line-up change somewhere along the way, two CD's, a crash course in playing accordion, a lot of good times, and a great deal of performing and recording experience under my belt, I decided to get right back to basics and follow the calling of the heart. A passion for traditional music is where it all began, right back when I first heard Julie McGonigal playing Irish tunes in Bale-em-up Bush Band. I was hooked from that night but somehow seemed to be carried off in different musical directions. Hence the birth of The Poachers.
My partners in crime are Andrew Heath and Penny Boys. Andrew is an old friend. Together we cut our teeth on Irish music in Downunder Bush Band during the heyday of bush bands. On his return from Sydney last year we started playing tunes together in our lounge room. He's a very inventive guitarist, never happy to play the obvious chord, always looking for the perfect compliment without cluttering the simplicity of the music. When I saw an ad in The Folk Rag from a singer looking for a band, it was too tempting to resist. I'd always had in the back of my mind that a trio with a singer, guitar and me playing fiddle and accordion would be perfect. Penny Boys had just returned from the States where she had sung in sessions with Shay Black (Mary's brother). She has a vast repertoire of folk songs and the voice of an angel! Must be divine intervention.
Since we formed last October we have been lucky enough to perform with Capercaillie, The Fureys and Altan. We also played at the Woodford Festival and we will be playing at the 3rd Annual Brisbane Irish Music Festival at the Waterloo Hotel on Saturday June 12. We have been concentrating lately on writing our own songs and this is an area that we would like to pursue. It is new territory to the three of us and we're enjoying it immensely. We are planning to record later in the year if we can manage to put the pennies away.
I also write a weekly 'roots-music' column for the Brisbane street magazine 'The Scene'. I have always wanted to write and last year, after finally leaving 'Spot the Dog', I found the time to start down that path. The folk/country music scene in Queensland is quite lively but there is little mainstream support from the media. So I approached all the magazines and offered to even the balance and 'The Scene' took me on to write a regular column. I have really found my niche. I absolutely love writing and find that interviewing other musicians is inspiring and often very revealing. So far I have talked to Altan, Mary Black, Archie Roach, Kev Carmody, Shane Howard, Tiddas, Ottmar Leibert, Luka Bloom, Fairport Convention, David Lindley, and John Williamson to name just a few. I have also had quite a few articles published in national and international music magazines. Writing is a perfect pastime for me as a mother (I have one energetic four year old) because I can adapt my writing hours around family commitments. A lot of people can't handle the isolation of writing, stuck at a computer for hours on end, but I love the solitude.
It's funny how music seems to pull you in. Over the years, various projects have taken me away from music but situations often conspire to put me right back in the thick of it. Finally however, I seem to have found the right balance of music, writing, family and other activities. Each facet of my life now compliments each other and opens up a myriad of possibilities.
Cathy Bell 20.04.99