[ HOME ]


Profile
(Note: javascript must be enabled to view and enable email links.)
---
CHRIS BUCH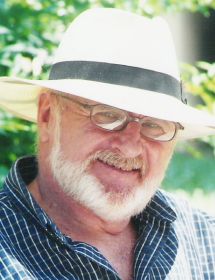 I was born in North West London in 1936 not too far from Wembley Stadium. I never got to play there though. Students of history will recognize that 1936 was just three years before World War Two started, but honestly, I didn't start it. It was another geezer with a German name, it just so happens that my paternal grandfather was a kraut which is why I got lumbered with my surname.
I grew up during the Blitz so my first memories of music were the sounds of the air-raid warning sirens, then the welcome wail of the all clear. By the end of the war my family had moved to a delightful little seaside town on the Kent Coast where as a dutiful little Catholic altar boy I got my first taste of real music listening to the singing of the choir. Mother had a beautiful voice and would sing around the house, when she wasn't doing her good Catholic duties of having babies - she had seven.
My first attempt at playing any instrument came at about age fourteen when I tried out on a bugle in a Sea Cadet band. I was a hopeless failure at this, but I had more success on the drums where I progressed through side drum, tenor drum and eventually became the show off mace twiddler. Thank God I wasn't big enough for the Big Bass Drum.
In my teens I became a devoted fan of Trad Jazz and swing music. Then when Lonnie Donegan burst on the scene with Skiffle I was completely hooked. I then had to join the army and in Germany I could hear the American Forces Network on the radio and became a fan of Glenn Miller and Louis Armstrong. I was then sent to Malaya where I got my first nylon string guitar, and had to learn to play Que Sera, Sera for the Chinese interpreter.
After leaving the army I was in the Merchant Navy for a while, and in off duty periods a gang of us would gather on the cargo hatch covers to play skiffle until ordered to knock it off by the captain because most of the passengers would be down on the f'castle listening to us instead of the ship's orchestra in the ballroom.
I left the sea in 1958, got married, had two wonderful kids, started playing golf and rugby union, joined the London Fire Brigade and for the next few years was head down arse up trying to make and save enough money to buy a house.
The closest I got to playing music then was when a fellow fireman loaned me a cornet and I started to teach myself to read the dots. I got as far as playing a pretty mournful version of Abide with Me which had a B flat in the key signature so I thought that I was a real musician. Unfortunately there was not much call for the tune at parties, so I gave up on the cornet.
In 1967, with my first wife and two young kids, I emigrated to Queensland and in no time at all found myself a job as a fireman in Broadbeach. This is when I started playing real (as in folk) music. I bought a cheap guitar, learnt how to play it by joining a coast folk club, then learnt to play 5 string banjo and formed my first semi-professional folk group called the East Coast Trio. Peter, Paul and Mary, The Kingston Trio and Bob Dylan were early influences, but when I started to meet Brisbane based folkies such as Evan Mathieson, Alan Craig and Tony Miles I developed an interest in Australian and British Isles traditional music. I think that qualifies me to be called a 'Mouldy Fig'.
In 1970 my family and I relocated to Mt Isa where I started a folk club, which as I write is still going strong, though it has now morphed into a broader music style venue. I was then partly responsible for getting the Top Half Folk Federation founded and became the Isa Rep on the National Folk Federation. Over the years I played in several different bands and started my own business as a guitar, banjo and rubbish piano teacher. The most successful and enjoyable band I played with was called The Rafferty Band, a pseudo Irish-Australian-Music-to-get-drunk-by group who played in the Mt Isa Irish Club every Sunday night for about five years. During this time we made our one and only LP which had three of my original songs on it, namely Australia Two, Going Down to Sydney, and Johnny Stewart, Drover.
Since 1990 I have been living in the Redlands with my second wife Robyn who I met in Mt Isa when she joined the Rafferty Band. I'm not involved in the folk scene so much these days as I have gone back to the dark side playing jazz. You can blame dear old Tony Miles for this as with him and a half crazed Pommie Double Bass player we formed a nostalgia style band called The Cat's Whiskers which used to play in the Queen Street Mall and also did tours for the Queensland Arts Council. Tony's sad passing forced a change and the band has now become a trad jazz and swing outfit.
Being diagnosed with Non-Hodgkins Lymphoma in 2009 has meant that after six months chemo treatment, I have lost whatever co-ordination I used to have and have had to retire from doing gigs, and after nearly fifty years in the game, I have to say I miss it a lot. On the plus side, this has given me the time to finish my autobiography which is now in publication and was launched on Dec 3rd 2011. It is called Hello Sunshine sub titled A Blitz Kid's Journey to the Sunshine State. No self-respecting folkie should be without one on their bookshelf. Plug, Plug, It is available through www.xlibris.com.au or www.amazon.com Buy a copy and make me rich!!
Chris Buch