[ HOME ]


Profile
(Note: javascript must be enabled to view and enable email links.)
---
CHRISSY EUSTON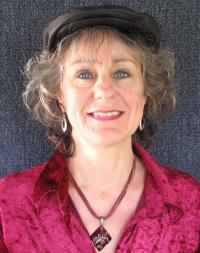 I love hearing people's answers on Rockwiz when Julia asks What was the first album they ever bought and the first concert they ever went to? I also love Mark Cryle's question What is your earliest musical memory? I'll add my own: What have you listened to this past month that has inspired you ?
It shows we are all on our own wonderful ever changing musical journey.
OK, the earliest stuff - listening to nursery rhymes on the radio in our old Queenslander in Greenslopes, and finding the 'right notes' on the piano [Mum just had to send me to lessons after that]. Also remember singing Jesus is my Shepherd into the microphone at a Sunday School concert and hearing: Ohhhh! [Stage tart nurturing starts early!]
Our home was filled with all sorts of music - both parents played the piano and were members of a choir. We had a huge collection of records including Classics, Brass Bands, Broadway Musicals, Country Gospel and much more. My Dad owned a reel to reel tape recorder and taped every music show on TV like Bobby Limb's Sound of Music. Our big old piano was also a pianola with a huge cupboard of rolls. Us three kids constantly fought for the 'pedalling rights' at family sing-alongs and so learned the most bizarre set of songs from There'll always be an England to The Donkey Serenade. My older brothers added to the LP collection with Moody Blues, Neil Diamond, Creedence, Carol King, JJ Cale, … my first contribution was Elton John's Yellow Brick Road.
In my teens I loved jamming on radio pop songs with my brother Roger. I learnt to play chords like this, translating what he was playing on guitar onto piano; not the sort of thing I learned from my piano teacher. I quit lessons one day after she disapproved of my improvising to Beethoven, although I'm forever grateful for the theory I digested during those 4 years.
Peter Paul and Mary and the Seekers were also some of our favorites because they were easy to sing and we loved singing….especially harmonies. So began a love of Folk Songs. It continued at High School where I joined a folk singing group doing hearty renditions of Dylan, Cat Stevens etc. I also loved being the accompanist for the 'official' school choir and playing piano and singing to the beautifully harmonized hymns in church.
At Uni my musical parameters went ballistic with styles I had never heard before: Santana, Pink Floyd, Supertramp, Genesis, Ray Charles and Aretha Franklin. My first concert was Daly Wilson Big Band and my heart went 'boom boom' for Jazz. Most of my Uni life was spent listening to incredible music and jamming on piano with other student musicians - I only just passed my Arts Degree [no surprises there] and then headed for North Queensland to work 'for a year' which turned into 5 years.
I wandered through the counter culture for while with my Grandpa's old mandolin [more portable than a piano] and learned to play it jamming to Donovan, Joni Mitchell and Neil Young. I then bought a second hand Fender Rhodes electric piano with my potato picking money and joined a country rock-ish band doing covers of Jackson Browne, Fleetwood Mac, Little Feat, Ry Cooder. We all lived and worked together on a Dairy Farm on the Atherton Tableland and earned our nickname: the milking musos. From there I spent a couple of years working in a music shop in Cairns and performing in various Reggae, Rock and Jazz bands as well as a solo piano player in restaurants and piano bars-too many influences here to mention - everything from Bob Marley to Chick Corea to Roberta Flack.
When I returned to Brisbane to finish my Teaching Diploma [had to get a real job sometime!] I met up again with my high school sweetheart Charlie [a fabulous guitar player - very handsome too] and romance blossomed for a second time. About that time I'd developed a fascination for harmonica [even more portable than a mandolin]. With some sparse tips, Chuck and I started jamming on every Sonny Terry/ Brownie McGee blues song until I sounded half decent. My love of this earthy gutsy little instrument has never waned [neither has my love for my wonderful partner of 30 years].
Chuck and I got married and moved out west with his work for eight years to Moree NSW, a natural and cultural desert, where we spawned 2 sons, and tried to bring some regular musical finesse to a restaurant in town and a little country church. [Follow this romantic bit in Western Plains on our CD Common Man]
We finally made a move to spectacular Coffs Harbour where we spent 17 wonderful years. Apart from both having day jobs, we tried to make an extra living out of our musicality. I played grand piano in classy resorts a couple of nights a week and Chuck and I performed as a duo in pubs and clubs on the weekends covering rock, country, easy listening and R&B. We were part of a chart reading cabaret backing band for a couple of years at a local club and also played for old time dances. I scored music for artists' original songs and taught piano after school.
During these years we formed our band STOCKADE, to do Bush Dances with some Aussie / Irish / Blues for community events, weddings and bush poetry nights. Our two teenage sons Ben and Joe were the first members followed by many others over the years. Drawing on our mutual love for earthy honest music it was the most fun we ever had doing gigs, though it never really earned us very much. Two additions for this music were the baby accordion and the penny whistle both challenges in themselves to learn, not to mention the jigs and reels we spent hours learning.
Playing regularly in a big church band, and for community concerts like Carols and street parties was also on our musical agenda…. I don't know how we fit it all in!!
Having been burned out by the music industry, [anybody else been there?] we decided when we moved back to Brisbane four years ago that we would both get day jobs so we could play the music we love. We soon joined the local folk club Folk Redlands and reveled in the earthiness and friendliness of the folk scene. Soon we were jamming on our acoustic instruments again and starting to write songs. We resurrected STOCKADE, and started practicing. Geoff Carwardine and son Ben were the first to join us. We played at local folk venues around Brisbane for a year, then recorded Common Man in 2007.
With wonderful encouragement especially from our friends at Folk Redlands and Kookaburra we have continued to write and perform around SE QLD and have just recently produced our second CD There be Time with son Ben and Ian Evans.
Since back here, I've also been known to do the odd piano bar gig around the Redlands, and in recent months I've started jamming again with some local jazz musicians .
So the most recent inspiring bits? - Melody Gardot , Madeline Pyroux [jazz/blues], Colum Sands, Clannad [celtic/ folk] Sacred Arias, Romantic Adagios [classics]. So the journey goes on…
Chris Euston