[ HOME ]


Profile
(Note: javascript must be enabled to view and enable email links.)
---
COREY O'CONNELL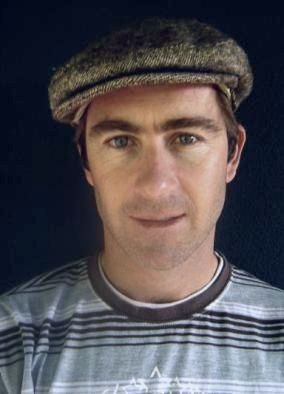 I was born beneath the Illawarra Escarpment in Coledale in September 1969.
My family still hold the original plans of the town once known as South Clifton, which my great grandfather John O'Connell received after arriving from County Kerry in 1886. I have memories of coal lined streets and the rattle of coal trains echoing off the range in the town where D.H.Lawrence wrote Kangaroo. My father taught me to box at an early age to keep me out of trouble and to carry on a long standing family tradition. It was never forced upon me and I was lucky to have Billy Boyce as my trainer; a 1956 Melbourne Olympics Medallist and a true Gentleman. He would jeer, You wouldn't bust a wet paper bag, You wouldn't bust a bunch of grapes! and so on. But one thing he did say and I still adhere to is, If I catch you using this outside the ring without a bloody good excuse I'll box you from here to Timbuktu. I became a sparring partner for Shannon Taylor, The Bulli Blaster who was then the Australian Champion, but as he went on to fight the Worlds' best I made a decision in favour of music and a relatively straight nose.
My grandfather, Aub O'Halloran sang like Bing Crosby, Maureen my mother would sing Bette Midler's The Rose, daily, and Clifford my father was occasionally caught singing The Wayward Wind. But it was my uncle, Michael O'Halloran who taught me in my late teens that to express yourself musically was the norm. I consider myself lucky to be the master's apprentice. My first visit to his house high on the Mackeller Ranges was a turning point for me, I was sixteen and I was a songwriter, there and then nothing felt more natural.
In 1986 I answered an advertisement in the Illawarra Mercury for a keyboard player and spent the next five years with a band that became The Timekeepers. We cut a single in 1991 with Festival Records, the last vinyl record the company pressed. We played heaps of gigs in Sydney and in Wollongong in the days when Tumbleweed climbed the indie charts. David Benuik of the Merry Widows now The Inland Sea was a huge inspiration.
The ease of delivering a song on an acoustic guitar made me realise that a keyboard player in a promising five piece rock band was not the real me. I went to the Jamberoo Folk Fest where I met up with an old school friend Mark Oats, playing then with the classic Paddy's Pigs, later Finn McCool, Bushwackers, and Fiddlers Convention. Mark invited me up to Sydney to one of his residences at the Mercantile Hotel in Sydney's Rocks area. After that day folk music kept coming my way. I was given the Waterboys' Fisherman's Blues, Tony Hill of Clifton gave me The Pogues' Red Roses for Me, Liz Spira of Settlers Match would visit and bring tunes and songs to my kitchen table and I began making the one and a half hour train journey to Sydney to join in on the sessions at Scruffy Murphy's and The Castle.
After eighteen months living with Uncle Mick, writing and singing and just hanging out on the mountain I met the wonderful Gypsy Brigit and Fate led us to Brisbane in 1998. One lazy Sunday at the Southbank markets I heard the unique voice of Nadia Sunde in the distance, I walked into the beergarden of Ned Kelly's to see Spot the Dog on stage. From there I was told about the Irish Connection in Paddington where I met Tommy Montgomery who later that night got me up to do a couple of songs. I sang The Merc on the Rocks and Irene. Then there were the Story Bridge Bombshelter sessions. It was from there with huge encouragement from Ken Butler and Mal Nebe that led to the Live at the Kerwick Hotel recordings which was given life by the likes of Helen Rowe, Glen Donald, Terry Jacob, Matt Adams, Michael O'Halloran, Ross Roach and engineered by Mal Nebe.
The recordings spiraled out of my control in a direction of good intentions, and the CD was released under the title Bachelor Days. I have given away around three hundred, sold fifty, donated fifty and have just under one hundred remaining. I listen back on the Kerwick recordings now and then and take it for what it is, a great night jamming with friends that just happened to be recorded.
I played a brief stint with Baldrick and the Cunning Plans, supported The Jar on occasions and teamed up with Glen Donald on mandolin who played the songs like they were his own. After an interview with Nadia Sunde on ABC Coast FM I met Zardi now my wife and mother of my children Cara Maeve and Darby. We are working together to promote the album The Gift, to raise money for the Mothers Milk Bank. The CD features Stringmansassy, Nadia, Women in Docs, Kristina Olsen, Jigzag, The Waifs, Missy Higgins and Zardi singing one of my songs called Spokes in the Wheel, with Rose Jacob singing harmonies and recorded at Padded Cell Productions with engineer Geordie Leach (Rose Tattoo), and produced by John Sayers.
The Gift, A Woman's Song is available at www.mothersmilkbank.com and all money raised goes towards saving the lives of premature babies and those in need of the most natural food there is.
Someone's Knocking which features on The Kerwick recordings has been re-recorded at Padded Cell and will be released in June as a double single with Spokes in the Wheel, titled Flipside. At the time of writing I am booked to play at the Wintermoon Festival in May, Have recorded My Religious Song again (written by Michael O'Halloran) with bassist Geordie Leach and Dave The Bloke Overton coming in to add his classic Bullamakanka touches.
Always grateful to the Brisbane folk scene and proud to be part of the Clan.
Corey O'Connell