[ HOME ]


Profile
(Note: javascript must be enabled to view and enable email links.)
---
DOUG EATON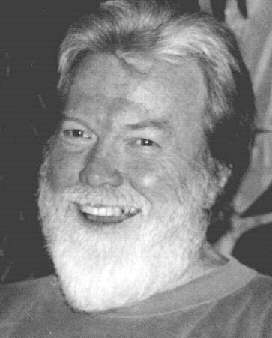 Being born in Brisbane in 1938 and starting at Kangaroo Point State School in 1944 means I can remember blackout curtains, air raid shelters, ration books etc. Later I sang in the school choir taught by Miss Grimes.
My father, George Eaton was a high school headmaster and actually taught singing (but not to me, alas) and my mother could at least sing in tune. They were both born in the UK.
I left high school at 16, the same year my father died. Having been given a guitar, I joined the musical evenings of Australian bush songs and music run by the Manifold family and others. My family and the Manifolds were already close friends and the association (for me) continued until John Manifold's death in 1984. John & Kate Manifold called their Wynnum-based group of musicians, The Bandicoots - probably the oldest, certainly the most permanent of the groups that went in for bush songs, in the early years. During those years, The Bandicoots concert party continued uninterrupted, with members of the Manifold family and various others. Some highlights were performances at the Adelaide Festival of Arts (1962), Orange Festival (1964) and Perth Festival (1966). At the Adelaide Festival we rubbed shoulders with likes of David Attenborough, just to be a name dropper for once.
After returning from a two year visit to New Zealand in 1968 due to news of Kate Manifold's terminal illness, I was complaining to Geoff Wills about the quality of affordable guitars, to which he responded in typical manner "why don't you make one!"
So I have Geoff to thank for the next thirty years or so of instrument building. My first guitar took two years to build working at nights and weekends, and by 1975, the third instrument was good enough to keep.
Then I was 'retrenched' or 'downsized' and suddenly the time factor was no longer a problem, although in the next few years raising a son was my most important job. I've been unemployed or self-employed ever since.
My early guitars were all nylon strings, my first steel string seeing the light of day when Don and Sally Henderson had settled into the Brisbane scene some years later.
In the early 1980s when Pete Auty and I were members of the Communist Party, 291 Folk Club started up with Pete the driving force, then when the C.P.A. folded and the building sold, we moved to the Wharfies club and Waterside Folk Club was born, running until 1994. During those Waterside years my partner Dale Jacobsen and I were the main organizers. They were immensely enjoyable years. In 1996 Dale and I moved to Maleny where the dulcimer line started and has flourished.
As for the future.... well, more instrument making of course, but I'd also like to see the folk scene a bit more organized with grass roots activities coordinated, continuing with The Folk Rag which has been the main focus recently.
June Nichols does a wonderful job editing the 'Rag'. Everyone appreciates her efforts.
Good on you, June!
Doug Eaton
Thanks Doug, ED