[ HOME ]


Profile
(Note: javascript must be enabled to view and enable email links.)
---
DALE RIDDLE
THE QUIET ACHIEVER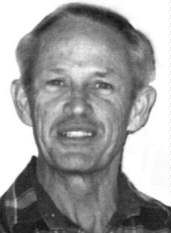 Dale Riddle is a wolf in sheep's clothing when it comes to folk achievements. Above all, he is well known for his instrument making but he also plays mandolin, fiddle and banjo and has been a member of a few folk groups. Dale was introduced to the folk scene when he first attended the Folk Centre in 1974.
Dale became a committee member of the QFF in the early days and precious few people know it was Dale's idea that started the Medieval Fayre. He had attended a "Renaissance Faire" in the hills north of Los Angeles when (as he puts it) "I was back in the Old Country". He said, "I thought, 'The Renaissance Faire' seemed like a fun thing to do, and I thought about applying the same ideas to Medieval times instead. People like medieval things, with swords and jousting, medieval dress, drinking mead and ale. I thought it would be a hit and it was."
As anyone will testify, it still is and is a great money raiser for the QFF. When asked how he became an instrument maker, he said: "Somebody would come up to me and say: 'So and so has fallen off my instrument how would I ...' and I would answer 'I'll have a go at fixing it.' and my experience grew from there, I suppose."
Dale takes different approaches in his instrument making, he does not always follow conventional plans, he experiments with ideas and sometimes comes up with some strange new inventions. He is presently working on a project, aptly called the "Mandolette" which is like a mandolin but consisting of six strings instead of eight, it has a more elongated tear-drop body, and will take him a while to finish as he is patiently embellishing it with intricate Celtic designs.
This gifted man not only makes experimental instruments but very good looking and sounding conventional folk instruments such as mandolins, bowed psalteries, bodhrans and sticks, citterns, hammered dulcimers, and has made thirty odd necks for existing banjo bodies. So far Dale's biggest challenges in instrument making have been an imitation Gibson neck for a tenor banjo that he calls the "Gisbon" so as not to confuse it with the real thing and his first and second hammered dulcimers.
(The "Gisbon" tenor banjo neck was made for Don Nichols' plectrum banjo, and June Nichols is the proud owner of both Dale's first and second hammered dulcimers. So you can see which family gives Dale the most trouble.... Ed.)
Dale not only makes instruments but plays them as well. He can often be seen playing mandolin, banjo and occasionally fiddle at some of the more quiet sessions. However he doesn't get to play as much as he would like and when asked his plans for the future he answered: "I'd like to be able to play more and attend sessions as often as I can." But when you have a look at the patient wood carving that he is in the process of doing on his latest project you'll understand where his time goes.