[ HOME ]


Profile
(Note: javascript must be enabled to view and enable email links.)
---
DERRICK CHETWYN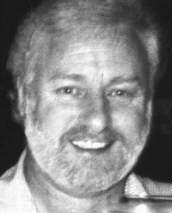 Born a long time ago, in a galaxy far, far away, Liverpool, England, 1946 to be quite truthful! Like most of my generation I started playing on the linoleum at a very early age and graduated to the Phool soon after! The only music in the house as I aged was on the radio, Workers Playtime, Goons, Two-way Family Favourites, Children's Favourites on a Saturday morning, with such timeless numbers as I'm a Gnu, Sparkies Magic Piano ( which was, strangely enough, a mouth-organ), Pick up thy musket, Sam, and Albert in t' Lions Den, courtesy of the late, great, Stanley Hollaway!
I remember building guitars out of fish boxes with a bit of broomstick for a neck, and a playing card stuck between the strings, (real string, none of your fancy nonsense) to produce some sort of sound from the damn things. Amazing the things you do at about ten years of age.
I was introduced to folk music in the mid sixties, via Bob Dylan, The Clancy Bros. and Tommy Makem, and Alex Campbell. Discovering the existence of clubs where REAL people sang these songs to other real people was a real eye-opener for me, and enjoying the company and music of people like Mike McGovern, the Spinners, Tony Murphy, and Jacquie and Bridie at clubs like the Washhouse, The Bothy and Gregsons Well, soon led to a more personal involvement and the purchase of a Boosey and Hawkes twelve-string guitar which, the salesman assured me, was tuned just the same as a six-string !
On my arrival in Australia in 1967 I lost no time in finding the local folk scene and putting up my hand as a floor singer. It was in a club run by Mike Eaves in the Old Corn Exchange Building at Pyrmont Bridge that I made my first appearance in Australia and met many of my future friends and opponents, (a much nicer term than enemies is it not?) including Colin Dryden, who, after examining my twelve-string with great interest, hurriedly handed it back with the advice that I should tune it down to D before it imploded !!
The club to which I developed a great affinity was the Sydney Folksong Club, which was, at that time, run by Mike and Carol Wilkinson, Mike Ball and Colin Dryden, all of whom became great influences on my development as a singer of traditional folk music. On Mike Ball's departure back to the Old Dart, (England) I was very flattered to be invited to join the remaining crew as a resident singer at the club! Over the next few years I started playing a banjo-mandolin to accompany the other guys singing and not a few people were sucked in by the F-holes I had drawn on the skin!
In those far-off days festivals were a mere couple of thousand people gathering in Melbourne, Sydney or Brisbane to join each other in song and dance, where music was the first priority, not today's "bums on seats" mentality. If by some fluke a profit was made one year, it was generally made available as a guarantee for the subsequent year's event.
It was at these events that short term musical partnerships were formed for workshop performances, which later were forged into long time, albeit sporadic, friendships. I remember the East Jesus, Kansas Ceilidh Band which played at an early Brisbane festival which combined the talents of Declan Affley, Danny Spooner, Peter Dickie and yours truly, and which appeared, in much accelerated form, on a disc published by the festival committee. Based in Sydney at this time, I recollect with great affection playing with Danny Spooner, the late Gordon McIntyre, Declan Affley, Colin Dryden, Marion Henderson, Brian Grayson, and Bernard Bolan. During these years I established and ran, with Trevor Sutton, a successful folk club in Balmain called The Town Crier. At one time, during Trevor's absence, I was assisted by a fine singer, Peter Darling, with whom I have since lost contact. From something mentioned recently I suspect he may be living here in Brisbane and if so maybe someone could put us in touch! (Try Ian Drynan he use to work with Peter. Ed.)
After a short sojourn in Brisbane in the early '70's about which probably the least said the better, (we remember, Ed.) I played in Sydney in a couple of bands which sort of evolved from Balmain Light Haulage Co. (weddings, birthdays and rubbish removals...) with Andy Saunders, Tim Glover, and Eric Davies, to Mountain Road, an Irish instrumental dance band with Jimmy McBride, Jimmy Philibin, Jimmy Mullarkey, John Joe Noonan and Trevor Sutton. Gordon McIntyre also sat in on this band for a while.
The necessities of supporting a family meant that a full-time career in music was out of the question and pursuing a career in the Australian film industry kept me busy to the extent that I was unable to remain involved in folk music to the extent I would have liked.
Now based in Brisbane in later life, a change in career has enabled me to get a little more involved and I retain a strong interest in the progress or otherwise of the "scene" and enjoy playing whenever I have the opportunity. Anyone who has had the misfortune to "get me started" knows my opinion of the current crop of state organisers and the direction in which they are taking folk music! Future plans mainly revolve around taking the next breath and playing the next tune (and the next glass).
Derrick Chetwyn 14.08.99