[ HOME ]


Profile
(Note: javascript must be enabled to view and enable email links.)
---
DON NICHOLS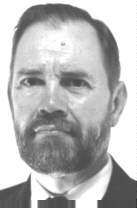 Don was born in Salford, Lancashire in England, and his earliest musical memories are of his dad playing piano and piano accordion. During the war his father played in the Middle East with an RAF dance band "The Basrats", and during a few years the family was in South Africa, with a dance band near Durban. Don also remembers one or two shanties being sung by his Scottish grandfather, Captain Charles Donald, who ran away to sea at the age of twelve as a cabinboy on a square-rigger and finished up as chief pilot on the Firth of Forth.
He sang his first solo folk song "The Three Stupid Farmers" in music class at high school, but didn't start playing the guitar until finishing school at the age of fifteen, by which time the family had arrived in the Bahamas. He was influenced at this stage by people such as Peter, Paul & Mary and The Kingston Trio, but when he became a founder member of the "Ballads & Blues Society" his horizons were widened considerably to include most anything with the label "folk". His preferences swayed toward traditional Anglo-Celtic song and about this time he met June (your present editor).
The first time they met was at a folk club concert where Don was playing with his brother in a rhythm and blues group "The Sect" and June was singing with some school friends in a group called "The Red Checks". They started singing as a duo, and after a couple of years made practice easier by getting married. By the time they left the Bahamas Don was president of Ballads & Blues and June was..............guess what? ..............yes, newsletter editor! During this time they had imported various artists from the USA and organised numerous concerts at various venues, including Government House.
Upon emigrating to Queensland in 1972 they immediately become involved in the folk scene - Thursdays: Barley Mow Folk Club, run by Anne Infante, and Fridays, Saturdays and Sundays: The Folk Centre, run by Stan Arthur. Within a year Don was playing Double Bass (taught by Lionel O'Keefe) with "The Wayfarers" - nine spots per weekend, as well as practice once a week. Don and June were also practising weekly with "Rumbylowe", THE a capella traditional group of its time. In the Wayfarers, Don sang with Alan Knox, Sue Wighton, Sue Edmonds, Martin Gallagher, Peter Greenwood, Mike Clarke, Tony Miles and always- Stan Arthur. In Rumbylowe Don and June sang with Martin Gallagher, the late Alan Forshaw, Sue Edmonds then later with Lid Thompson.
Soon both were also involved in the practical inception of the Queensland Folk Federation with the late Bob Michell, Pamela Gallagher, Bill Hart and others. Later Don became president for a time and also served as QFF trustee to the Australian Folk Trust, attending board meetings all over Australia. As if all this was not enough, Don, June and Martin Gallagher did a three-week concert tour of primary schools with the Arts Council!
After the birth of daughter Fiona, Don left the Wayfarers and did a short season as a minstrel at Dirty Dick's Elizabethan Restaurant along with Tony Miles and Mike Clarke. Don, June and Ian Drynan and some others started the Moreton Bay Morris, Don who'd wanted to be a muso was press-ganged into dancing as there weren't enough men - he got his own back by rising to be squire of the side after which he promptly broke his arm dancing and retired!
During this period The Champion Moreton Bay Band was formed and has since played as a dance and concert band for many years. Members have included Kevin Kelly, Avril Lambert, David and Carol Ogilvie, Phil Wilson, Michelle Freeman,Terry Jacob, Ian Drynan as well as Don and June.(the Band is currently pretty well in recess as Ian keeps leaving for Hong Kong!) The band has played at countless festivals, dances, workshops and concert appearances - the highlights including 1988's Brisbane Expo performances and a two-week mini-tour of Japan.
Don and June are also currently members of "Seanachaidh" with Mark Davidson and Julie McGonigal, and feature on the "Gathering Thyme" CD along with The Champion Moreton Bay Band.
One of Don's current ambitions is to be able to go to a session and keep up with a bracket of Irish tunes on the concertina, which he is still starting to learn after fifteen years! Another is to win lotto so he can give up his day job and really concentrate on folk music!