[ HOME ]


Profile
(Note: javascript must be enabled to view and enable email links.)
---
EWAN MACKENZIE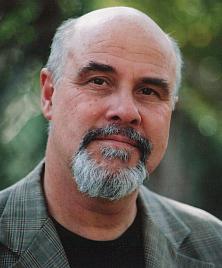 Born 20th May 1951 in Berilda Private Hospital, Laidlaw Parade East Brisbane, eldest son of Harry and Joy MacKenzie of Bulimba. Spent the first 13 years of my life on Hawthorne Rd - well not on the road - before Dad bought a house on the hill at Balmoral Heights. Left home at 18 to become a professional musician - still trying….
Anyhoo - earliest musical experiences - Dad was an Australian champion bagpiper, and practiced in my room next to my cot - true story! - to get me used to the pipes. Mum played Chopin and Strauss on the piano and my aunt sang old Scottish songs every Sunday night at my Dad's parents and we gathered around for an old-time family sing-along - the young feller'd get up on the piano and pick out the melodies to the songs while they all had a wee dram or ten and my aunt would claim he'd been looking over her shoulder - of course he had! Mum was keen for me to get lessons on the old goanna but Dad said he didn't want his son turning out like that Liberace bloke so…
Used to sit by the radio after school and listen to the radio plays - Superman, Greenbottle etc - and heard Elvis and his ilk. Dad was a newsagent and at night we'd sit in the back of the shop while he spent hours rolling papers - we'd listen in wonder as the School of Arts hall resounded to the roar of a Rock'n Roll band – woah was that a good noise!! Had bagpipe lessons and played in the family pipe band until the Beatles came on the radio one day.. after that it was a guitar that was needed in a big hurry!! After doing a paper run for a year or so the bloke in King's (or was it Palings) sold me a dodgy Chinese thing called a Kyomel - now realise it was a Selmer copy - cool huh!? - and my fingers were bleeding in no time.
School flashed by along with girls, girls, girls until the girl who would be my first of too many wives came along around the same time as my first band - women and music have been uneasy bedfellows ever since. So there was a little rock band that drummed up a nice little thump and wrote some nice derivative songs. My old mate David Radcliffe from up at the local Methodist Church brought around the Times They Are A-Changing and they certainly did - we started frequenting a coffeehouse run at the Morningside Church singing Bob and PPM and so on - lots of fun and the girls were gorgeous… Used to hang around the Folk Centre up behind the People's Palace for a while - played once with a friend of mine - remember we sang She Belongs to Me - She's got everything she needs she's an artist she don't look back - wanted to meet her…
Anyhow - years of rock bands, country bands, blues bands, almost famous a couple of times bands but never ready. Worked as a session musician, produced albums, wrote and recorded some 15 albums of my own, traveled the country and overseas a few times, met Carlos Santana (twice), spent a night with Jimmy Page's wife - well getting drunk and talking - have played support for lots of long-forgotten heroes. Played in a very nice band in UK before personal differences broke it up - ah how different the music scene would be without them.
My daughter Megan was born in 1979 - some of you would know her she's much more talented and charismatic than her old dad - and some attempt was made on my part to smarten up my act and earn regular money - which meant ten years of sweating-drinking-screaming-fighting-driving 8 hours-jumping out-setting up-and doing a 6 hour gig-lugging-breaking strings-singing with no voice-playing with bleeding fingers-yelling American Pie 3 times a night and pretending to enjoy it - except no one in the audience knew all the verses except me heehee - getting home at 7am and taking Megan to school at 8am.
All that cost me another marriage and in 1994 a career in computers seemed like a doddle… got an IT degree from QUT and spent 2 years in the hell of a day job (sorry everyone) before getting a casual contract around the time broadband came in which meant working from home!! During that time the Ewan MacKenzie Blues Project was resident first at the Travelodge and then the Healer - great band, great CD Turquoise, some wonderful musicians and a good fat time. The repertoire was classic blues/jazz/r&b and original oddities.
In 1999 Alison Kay came along to a gig and explained hedonism to me and suddenly everything was clear! Not long after we got married and the Ewan MacKenzie Band with Robbie Stewart recorded A Patch of Blue with some of my songs about hedonism. There was also maybe my favourite original Destitution Road.
Around that time Alison introduced me to a group of people that she knew called the FOLKIES. She took me to a camping ground gathering called Imbil where people sat around campfires with instruments alcohol and other recreational amusements and sang and played until the sun came up, when they grabbed a couple of hours sleep and started again. To a man who didn't take his guitar out of its case unless money was changing hands, this was a novelty. Sit down and listen and try to join in Al said .. first thing that happens an angel is singing next to me… wow hold on what chords are they? Take a solo Ewan - be sensitive, empathetic and contribute to the mood - woah that was fun what next?
What next? Ahh - not long after along came Django - he'd tried to get my attention in 1969 but got drowned out by Hendrix and Clapton.
Jazz Manouche - gypsy jazz - is the campfire music of the Manouche Gypsies of Western Europe - it is my passion now. A perfect blend of folk and jazz.
My festival OzManouche is in its 5th year and is a celebration of this music. Mystery Pacific, Paris Dreaming, Swing Manouche, Swing Guitars – all great bands graced by the talents of truly great musicians like Fred Graham, Rick Caskey who was my rock for many years, Kay Sullivan, Dan Cosgrove, Bruce Woodward, Steve Cook, Susy Blue, Miranda Deutsch, Oliver Steffen – the list goes on.
This is a light drop of rain compared to the flood of the story that could be told… so many musicians and singers - Karen Anderson, Steve Tebbett, Mick Thatcher, Angie West, Robbie, Peter Walters - so many bands - totally left out Mystrel, a great band on the journey to Django - Moose Malone and the Country Casanovas, maybe the best band ever to allow me in…
Well … thanks for listening, the fire's going out and the bottle's empty. See you in the morning for another djam… we forgot to play Nuages didn't we..? (Oh and the angel was Julie Witney singing Wayfaring Stranger - still the best version I've ever heard.)
Ewan MacKenzie