[ HOME ]


Profile
(Note: javascript must be enabled to view and enable email links.)
---
FIONA ERICA NICHOLS
Her-story, Not His-story

Right: a 'recent' picture of Fiona Nichols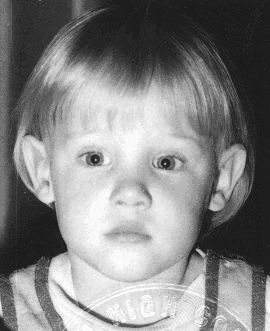 Somewhere, sometime, somehow in history, I mean her-story, Fiona Erica Nichols was born to parents Donald and June Nichols, as a bi-product of horizontal Morris dancing. Most would remember her in a 1970's white wicker (not Wicca) basket which was the hippy equivalent of a bassinette. At the tender age of two, as one who was gurgling out raspberries rather than folk songs, she was often found asleep on a sheep skin on bouncing wooden floors where mad folkies were dancing away the night. In Fiona's classes at school, her presentations in show-and-tell often consisted of talking about Mummers' plays (a play attached to the absurdity of Morris Dancing, which involves the power struggle of two or more characters who represent good and evil as well as involving such underlying themes as duality and resurrection). She delighted her teachers and terrified onlooking children who liked to talk about their pet rocks. When she was questioned as to whether she liked Rock music, at the age of eight she responded with: Is that the sort of music you like to play to your pet rocks? The children laughed at her and it then became apparent that she was in fact a very unconventional child. As a child who was metaphorically stoned for being different she delved into the more conventional mainstream music which incorporated the lyrics of: Woo, Woo, baby, I love you! in every single song endeavouring to win the acceptance of her peers. When her parents left her unattended she would pull out the old folk LPs in secret, to get a fix of meaningful music but when questioned by her mother if she were listening to their records she said nothing, as she would not want to be seen indulging in what she was formally rejecting.
After years of listening to music that would nullify even the most stupid kid, she realised that songs and poetry had a commonality, i.e., that they are lyrical. She then quickly adopted a keen interest in poetry and couldn't seem to get enough. Fiona Glinster, a primary school teacher, nominated her for the school poetry recitation competition at the tender age of eight and she became a finalist in every competition but never a winner. A year after adopting a love of poetry she started to write her own which mainly talked about horses or werewolves that chomped off the heads of bullies. From poetry she moved onto writing short stories and when most children had finished their story by page two, she was on to her seventh and still continuing. Fiona Glinster had unleashed the writing and poetry beast which would never be divorced from her. Every time Fiona Nichols encountered difficulties in life, she would release her emotion into her poetry. Years later at an election singing session at Roger's, she would realise that there was much more to folk culture than just the music. There, she heard Roger Holmes recite some bush poetry which delighted her and she realised that poetry, writing, art, performing arts were all part of folksiness.
One can not forget that politics was also a large part of the culture, as the folk movement was born out of the 60's revolution involving bra burning and sexual liberation. Fiona's first real encounter with politics was through the ear bashing of Phil Brown who she loved dearly as a role model. There, she learnt informally about socialism. Progressively she became more socialist than her parents leaning towards voting Greens, finally adopting communism in her late twenties. Phil not only gave her extensive knowledge on politics but was one of the people who actually listened to her feelings, like Karina Berry, Shayne Wilde, Jan Davis, Gecko, Gay Vining, Shorn the pirate and Lonnie Martin.
Fiona would attend many folk festivals entering into the magical world of escape where there was celebration eminent on every corner of the temporary roads twenty four hours a day. There were sessions galore, but most of all, she would catch up with Rachel Witney, Sam, Tom, and Rosie Jacob (who was certain she would become a boy or horse eventually). They all kicked about in their cool folk posse and did homey things like swim in a creek, once in a while exclaiming: Yo, folkie, Whassup? and 'Fiona's in the Mummers' folking house!'
It wasn't until fourteen that she actually appreciated being woken up every Mayday to greet the sun with a bunch of mad morris dancers, who were keen on frost bitten feet and dressing in tatters. Mayday was the first place she met Siobhan Zimmerman fishing for guppies in the local creek and unbeknown to both of them they would eventually sing together along with Anna Brett at an early Folk Rag concert. Karina Berry on the other hand, befriended Fiona at a pub, after a singing session. Karina would turn into a blossoming flower and become a life time friend who Fiona would also sing with.
After coming out of the closest like a liberated gay at age sixteen exclaiming: 'I'm a folkie!' and declining many childhood marriage proposals from Martin Gallagher and Duncan McGonigal, she became a drooling bodhran player, much to her parent's disgust, further declining Roger's razor blade offer. Her parents became further perturbed by her interest in Irish music rather than morris tomfoolery but she did retain her parents' passion for unaccompanied singing.
Like a Pentecostal Christian, Fiona realised that the folk scene in Brisbane was seriously lacking a bible, so after a night on mind altering substances and talking to Gecko, he initially financed the venture and the baby Folk Rag was born. Initially, the Rag met some opposition from those faithful to the Empire of the QFF but the protest soon disbanded when it was realised it was distributed in a socialist manner, i.e., it was priceless. Funding of the Rag was going to be an issue, so Fiona decided to have fundraising concerts at an affordable price aiming to give people something for their money, as well as encourage those who would not normally perform to do so.
One such blossom was Karina Berry, in her late twenties, who made her debut performance with Fiona Nichols, and Nicole Murray at an early folk rag concert. The performance birthed yet another child, called Drunk on the Moon. Mink Yakimoff soon joined the group and this band was going to go places. As children do, they grow up and that was what happened to both Drunk on the Moon and Folk Rag. Fiona left the group with visions of other ventures, Karina moved on to sing elsewhere, as did Nicole, and Mink settled into family life. Fiona's feet grew itchy and her ability to control the badly behaved folk rag was lost. Grandmother Folk Rag took on the unwieldy child and it just kept getting bigger and eventually she had to call for help.
Eventually, Fiona threw a pebble on a map and it landed on Perth, she had to make her own life based on choice and that is what she did. Once seeing her father turning his back at the airport; she softly sang to herself: 'I'm leaving on a jet plane. Don't know when I'll be back again. Oh, God, I hate to see you go!' Fiona has returned to Brisbane a few times in not so happy circumstances, but was delighted to push Roger into Morris Dancing and yearns for the day that she will receive a screen printed shirt saying: 'I made Roger Morris Dance in 2006!' You may be thinking, what of Fiona's folk life in Perth? Well, she is currently learning bowed psaltery and the Appalachian dulcimer but refuses to touch a concertina. She is sometimes found doing a solo jig to Morris On in her lounge room, which frightens her English love.
Since Fiona moved to Perth, she started studies in the languages Indonesian and Spanish, dabbling in French, and moved onto University where she is now studying a Bachelor in History/Writing. She envisages doing her honours and possibly masters, then to move with her current Northern English partner, Jack Leggett, to the UK or Canada. Fiona is currently working on an absurdist novel, has won awards in Writing, is negotiating publishing deals and would like to someday write a historical novel. She realises that for more writers to make a living there has be yet another revolution like the Folk and hippy one of the 60's and 70's. A final message to all writers and parents out there: 'Come writers and critics who prophesise with your pen, and keep your eyes wide, the chance won't come again, and don't speak to soon, for the wheel's still in spin and there's no telling who it is naming. For the loser now will be later to win; for the times they are changing. Come mothers and fathers throughout the land, and don't criticise if you can't understand, Your sons and your daughters are beyond your command, Your old road is rapidly aging, please get out of the new one if you can't lend your hand. For the times they are changing!' If you actually wanted an interesting autobiography: Folk Off!
Fiona Nichols