[ HOME ]


Profile
(Note: javascript must be enabled to view and enable email links.)
---
GLENYS JOHNSTON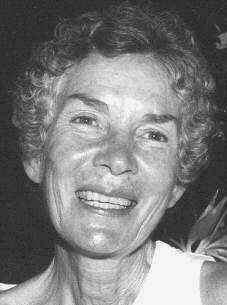 I was born at Rockhampton in 1944, and lived an isolated bush life on the family cattle property. And my word it is an isolated life for children. I still remember the horror as I watched my brother walk into the State School at Wowan to sit for his Grade 8 Scholarship examination, and asked my mother what was happening to him. After her explanation I tearfully pleaded "Will we get him back?" As a Correspondence child it was my first sight of a school.
All the family were musicians and dancers with a tradition of playing for dances around the Dawson Valley. My mother was a wonderful dancer though not so good at passing on the traditional tunes. From her I learned, on close questioning, such interesting button accordion lore as the trick Oscar had of waggling both ears while playing for the dances at Monto.
I recall with joy the sessions my father had with us, (brother, sister and me), on many Sunday evenings. Sunday School, we called it. With mouth organs handed out all round, we'd wheeze and toot away at Jesus loves me and Shall we gather at the river, simple tunes for little blokes to learn on.
An early vivid musical experience occurred when I was just a toddler. During a rare trip to Rockhampton my Mother lost me in the main street. Back-tracking, she found me absorbed in the button accordion music of an old returned soldier who had lost his sight, but continued to play his wonderful old dance tunes in the streets of Rocky. (Another time she lost me when I wheeled in mid-step and trotted off after a swaggie carrying his swag.)
After many years in the bush round North West Queensland, I came to the outskirts of Brisbane late in 1979 (involuntary relocation).
Out of work and badly on my uppers in the following years I took to busking with my G Melodeon, anywhere and everywhere I could find a crowd, or even just a few people. I used to carry the Melodeon in a cardboard box, but an old bloke called Bob the Bastard (he was young then or relatively. Ed.) made a wooden box for it, which I could sit on, and my busking career never looked back.
Out of this busking experience came an ever changing partnership with many singers and players with whom I worked the markets, dances and bush band entertainments for about ten years.
It is not really possible to express the enormous debt I owe to that changing band of characters for the music I learned from them. I will name two, Alan Becker (mouth organ) and Bill Montgomery (fiddle) whose knowledge and skill I was privileged to share for many years.
I pay high tribute to the Collectors of Australian songs and dance music, who have recorded and transcribed a wealth of this beautiful tradition. I say Thank you to the collectors and old-time players from whom I can go on learning because of the collectors' work.
It is a wonderful experience to play music with Ken Evans, I have learned much from Ken, and we've shared many a night round a camp fire or a kero lantern in the bush evoking the old ghosts of Australia.
That's the music I love.
Glenys