[ HOME ]


Profile
(Note: javascript must be enabled to view and enable email links.)
---
IAN DRYNAN
SEASONED FOLKIE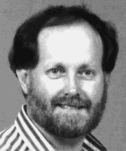 Ian Drynan grew up on a dairy farm at Rathdowney in south-east Queensland where his introduction to music consisted of 'singalongs' around the family piano and tuning in on a battery wireless that sowed the seeds of a lifelong addiction to radio - especially his beloved ABC - to such an extent that his wife firmly believes that if it came down to the wire, lan would probably choose his radio ...!!!
His main musical influences were local characters like Les Egan ('The Digger') who sang Irish songs accompanied with generous swigs of 'Old Soldier' rum and Dr Jim Hynes - a family friend who often came up from Brisbane with his guitar. lan particularly enjoyed groups like 'The Weavers' and `The Kingston Trio'- not the typical pop songs of the day. Although he didn't realise it, his interest in Folk Music had begun.
lan learned the piano and performed in concerts at Beaudesert and Rathdowney before discovering the joys of choral singing at boarding school in Brisbane. He spent a year at Queensland University where, by a quirk of alphabetical fate, he sat next to David de Hugard, who was also cutting his ' folk ' teeth at the time !!
lan commenced his serious folk education in Canberra and was involved in setting up that city's first folk club 'Folk, Blues and Beyond'. He began playing banjo and guitar and together with Bob Mclnnes, Jacko Kevans and Jim Fingleton formed 'The Monaro Boys' who, as clean-cut youths, played at the first National Folk Festival in Melbourne in 1967. He then joined with Bob Rummery, Justin Murphy and Dennis Tracey to form the original `Shanty Singers' who performed at festivals over the next few years. He was also the first President of The Monaro Folk Music Society. lan lived in England from 1970 to 1974. He attended many folk festivals in the British lsles and France (particularly Brittany) and met button accordion player Tony Hall in Norwich. Tony's playing had a profound effect on lan and he returned to Australia with his first Hohner G/D melodeon and the determination to learn to play it in a style like Tony played.
Ian moved to Cairns where he spent hours sitting on the back steps - usually with a cold beer - relentlessly working on his button accordion skills. At first he could only play treble and bass together in waltz time but he gradually enlarged his repertoire and now he can play three tunes!!! While in Cairns lan took part in a production of `Reedy River' in which he played accordion and English concertina.
On returning to Brisbane in the late seventies lan joined the Q.F.F. and acted as Treasurer for the 1981 National Folk Festival. When the Moreton Bay Morris Dancers were formed, lan was one of the founder members as Musician for the group. He was a convenor of the Mediaeval Fayre but rain on Fayre days year after year took its toll and he lost considerable sleep and much hair in the process. (He regained good sleeping habits but the hair never returned ......)
In 1982 lan combined with June and Don Nichols to form the nucleus of "The Champion Moreton Bay Band'. They were soon joined by Terry Jacob, Avril Lambert and Phil Wilson (now of National Folk Festival fame) while David and Carol Ogilvie were also long-serving members. Ian, June, Don and Terry are still involved in the group together with Michelle Freeman. Highlights for the band have included many festival appearances and a visit to Japan as guests of the Australia Society in Tokyo. In 1989 their record "Always Goes Down Well" won an award for excellence. lan plays button accordion, piano, concertina and autoharp in the band.
lan's love of cricket prompted him to write "We'll all be at The Gabba" referring to Queensland's long standing failure to win the Sheffield Shield. The song was featured on ABC Radio and Television prior to the match in 1995 which saw Queensland win the title and the song became immediately redundant!!
Such is life........
lan enjoys playing in many of the music sessions in Brisbane that have blossomed over the last few years as well as attending the National and Woodford Festivals. He is encouraged to see more young people taking up traditional type music and is optimistic about the future of the folk movement.
Over the last year Ian has been in and out of Hong Kong like a Yoyo. He has caught up with the Hong Kong Morris and Folk Scenes, but the on short stays in Brisbane he can be seen at the music sessions around the place. We are looking forward to his permanent return about mid '98.