[ HOME ]


Profile
(Note: javascript must be enabled to view and enable email links.)
---
JAN NARY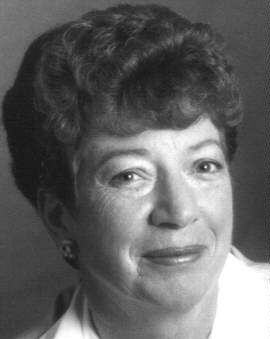 I was born in Middlesbrough, Yorkshire, a city noted more for its shipbuilding yards and football than for its music and culture.
When I was about three we came to Sydney – good old Erskineville, much like Middesbrough except that it had railway yards instead of shipyards. The music I was exposed to as a kid was rarely what we'd call folk – it was Mam playing classical music on the piano, with me and the family dog curled up beside it, or Mam and Dad singing popular music-hall duets in the kitchen, my brother's questionable banjo playing (remember Perc. Watson's Banjo School of the Air?), songs that came out of the mantel radio or family suppers around the piano singing whatever was popular at the time, before cocoa and cake for supper. Dad was one of those who could pick up anything and play it and he was an exceptionally good bones player (don't snigger; there is an art to it!). We were also in a Concert Party, those wonderful long-gone troupes of performers who did community concerts in local halls and shows in gaols and the like. I vividly remember waiting at a freezing railway station after a gig at the Mittagong Boys' Home. I was dead-tired, cold and I smashed a tooth on a piece of rock-hard liquorice someone had given me to cheer me up.
Folk music moved – subtly - into my life when I was about five. The (original) Bushwhackers had some gigs lined up and for some reason needed another muso – perhaps someone was poorly or out of town. Brian Loughlin (dear Brian, many years dead now) contacted Dad about depping with the band for a while. He came around to tea one evening and I was instantly captivated by him; not only did he play this incredible thing called a lagerphone but he let me plague him mercilessly all evening without losing his good humour. Dad did the gigs but over the years we lost touch with Brian and my brief episode with folk seemed to have passed into oblivion.
Many years, rock'n'roll and life intervened then in my early twenties, while working at the Daily Telegraph, I had the singular honour of being sacked by Sir Frank Packer (personally, face-to-face in an intimate in camera interview – that lasted about two minutes) for being a union delegate – green and innocent, but apparently a feared member of the proletariat for all that. Such things do not go unnoticed by other trade union members and the delegate of the printer's union lost no time in making my acquaintance and giving me a few clues. We'd been together on picket duty for more than a week when some chance remark made him sit back and exclaim; "Gawd, you're the little so-and-so that tied my shoelaces together under the dining table!" I was. And still am, I suspect. (The sequel to the bigger story is that Sir Frank was required to re-instate me; another face-to-face and one on the board for the workers).
Re-finding Brian led to bush dances, re-acquaintance with the Bushwhackers and others of their ilk, being introduced to music and songs I'd never heard before – and not just hearing it but listening to it. I still remember Brian's importing, at expense and trouble, Pete Seeger vinyls, and the impact of the songs. Re-finding Brian led to New Theatre and the peace movement.
Perhaps the first time that I realised the incredible power of song was during an anti-war march. We were weary, the constabulary had obviously had orders to be unpleasant, our feet hurt and we wanted to go to the pub for a beer. I started singing and the song took us over – that great old standard We Shall Overcome. And we did – we filled our lungs, straightened our backs and shouted our strength through the words and tunes – we overcame our fatigue, we overcame the fear and we fought in the best way we could - with song. Then we went to the pub for several beers.
I fitted in fifteen years with Choice Magazine somewhere along the line and was their media spokesperson – not much singing but it sure hones the performance skills.... Moving to Queensland twelve years ago to present on-air with ABC Radio put me in touch with more performers and artists; I had the privilege of interviewing them and they had the benefit of exposure on our much-loved Aunty (a pox upon those who would ravish her and those who sail in her).
After leaving the ABC I grew into my own publicity/media liaison business. I get to work with motorcycle events, science symposia, charities, human rights legislation – and most importantly, with music - touring performers, multi-ethnic cultural groups, the indigenous events, the community concerts and festivals (including the Maleny/ Woodford publicity for six years). Four years ago I took on the role of publicist with the National Folk Festival and (I have to be careful writing this because they read this journal - as do all informed folk) I've never experienced more enjoyment with a job or team of colleagues.
The National was also where I tentatively tried music. Unlike my dad, my only brush with instrumental music was a skirmish with saxophones for few years. The Session Bar at the National felt a safe enough environment to dig out the dead goat (aka bodhran) a friend had given me years ago. I sat at the back of a group, being unobtrusive and quiet (even muffled the drum with my shawl) and was surprised the following evening when a chap came up to me, said he'd been watching me and would I like a few tips. Of course I would - I'm a mug; teach me anything – so he did. Back in the following night and another bloke comes up "Now all the stuff that other fella was tellin' you is all wrong – you should be doin' this...." By the end of the week, after a plethora of advice from various players, I'd tried every playing style short of balancing the bodhran on my head and holding the kipeen in my navel. But now I really love my good dead goat. The great thing about ignorance is the huge opportunity it presents for learning something.
While a lot of my energy these days goes into pushing other people into the centre stage spotlight, the show-pony in my soul still gets to canter around the circus ring occasionally. A bit of acting, a bit of compering and facilitating - and the precious Monday evenings at Bay FM in Brisbane, playing Ophelia to Brian Hinselwood's Hamlet. On the evenings when there are on-air guests as well, the studio positively creaks with extraversion.
I was impressed by Stephen Fry's admonition at the BAFTA Awards to keep making films because the arts are vital in combating global evil. That brought to mind Brian Loughlin's telling me of the fear that Spartacus' army instilled into the Roman generals – because his army sang. And it reminds me of something that Marie Armstrong spoke of recently – the slogan "art is a weapon". Too true. I feel privileged to be in the ranks.
Jan Nary