[ HOME ]


Profile
(Note: javascript must be enabled to view and enable email links.)
---
JEFFREY JONES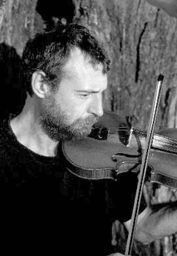 I was born in the UK on 26 March 1960, the same country where they should learn to pick up the ball, kick it to their mate, who kicks it to his team mate who then kicks it through the sticks to score a bloody goal, YEA! They'll get it right one day.
Anyway my great great great great great great Granddad's thieving skills, or lack of, bless his soul, enabled the Jones to reside here. Maybe he was just a man of great foresight, who knows, either way I grew up moving between Chelmer, Lismore and Sherwood .
My mother and father were both able to hold a tune quite well and I have memories of them singing whilst I was lying car sick in the back of the VW. My mum could yodel...a bit... well... as good as people who are brave enough to try to yodel anyway. I can still remember mum yodeling out the window when the car horn didn't work one day. Yep, if ya wants to attract attention, get yourself a mum that yodels, or a car horn that works, either way it gets attention. I'm very lucky to have in my possession a recording of my mother singing which I will be using on a CD in the coming future and no she didn't yodel on it damn it.
Living in Chelmer I met the Page family, a family of varied musical talents and forged a brotherly bond with Billy Page who took me along to the Happy Wanderers Choir. The choir master wasn't overly impressed but that didn't discourage me, I just went home and tuned up and into Bob Dylan records.
The time came to leave Brisbane, so it was off to Darwin in 1978. Billy came along to make sure I didn't do a Burke and Wills and die of thirst as good mates do. He can smell a XXXX sign from the inside of a sleeping bag. We landed on Lamarou Beach, Darwin, listening to Clive and Jed playing guitar and singing songs by all those people whose songs it was cool to sing. I remember thinking I'm going to sing and play those songs, the songs of the people. It's funny how you know certain things. I knew I was one day going to play and sing those songs, and yes I do.
After travelling about the country I landed in Townsville in 1983 where I found a wealth of talent within the Townsville Folk Club. I met Avril Lambert, John May, Roger Taylor, Bruce Forsyth, and Snowy, (AKA Allan Toovey). They were all willing to pass along their wealth of musical knowledge they deemed relevant for me to play the songs I'd heard on Lamarou Beach back in Darwin . To this day they still do.

I spent a couple of years in Townsville before moving to WA where I had the great fortune to meet Pete Holmes, Mick Wells, and Larry Mason. We spent many hours playing music, playing games, drinking, and playing more music. After upstaging Allan Bond's daughter's engagement party, causing a riot in Scarbrough and getting voted party of the year, we decided to leave the Sandgropers alone and legged it back to Brisbane.
Pete and Mick, already having ties in the Brisbane folk scene, introduced me to Helen Rowe and Barker St where my fascination for tunes first came about.
I headed back to Far North QLD and was soon joined by Mick, Pete - and enter Danny Holmes. We hung around F.N.Q. playing music, playing games, drinking, and playing more music. Here the Bumrot Boys came into being. Christopher Scase's golf course got in the way of our life style so we headed south to Brisbane.
I might add here, it was on that trip north I met Bill Hauritz. Bill was promoting Judith Durham on her come back solo career and I was hired as the gofer. I'll never forget meeting Judith for the first time. It was in the community hall in Ayr F.N.Q. on the edge of a sugarcane field. I was taking her stage clothes in when she started singing scales. Well knock me over Freddy, I stood outside the door and listened to one of the worlds most popular singers warming up her voice. A voice as light as a feather that cut like a knife (a sharp one), and an amazing person. I got to as many warm ups as possible trying to pick up some special trick but unfortunately the word 'discipline' wasn't in my vocabulary then. Don't get excited it's still not.
Anyway, Mick, Pete, Larry and myself then went on a busking tour through NSW, ACT, VIC and TAS. Stopping in SA .to pick up Tom Holmes, grapes, and Bill Anderson. We didn't go much on picking the grapes but we did drink a lot of grape juice (fermented mostly) while there and on our way to the National Folk Festival in Sydney where Adrian Clark joined us on our trip back to Brisbane.
Arriving back, Helen Rowe, Tommy the Nark, Russell McKay, Danny Holmes, Brian Wright and the likes were playing some of the most amazing music I'd heard. They steered me towards Manila St where the larger than life character's of Peter Auty; Amanda Jakes, Dave Fea, Fizz, Juda, Natalie, Celia, John, Mic Nic, Terry Jacobs, Loretto, Chrissie, Manus, Katie B, Bob the Bastard and any other B's I missed, came into focus.
How would one describe Manila Street to someone who'd never been there? It was house to house musicians, story tellers and clowns. A place where you could find a tune, a chat, a smile, a beer, always a friend. I was having a ball going to places like the 291 Club, The Celtic Club and various folk clubs. Then always back to Manila St for a party where tunes, songs, laughter and sleep deprivation were all the rage. Festivals became a must and I tried to get to as many as possible. Helidon, Cabalah, The Mediaeval Fayre - when it was, Newcastle you name them we tried to get to them and did.
The time came to have a go at playing in some bands. Barker Street formed and played a couple of gig's at Expo. Then came the Rattling Bones where we were popular with the bar staff down the Shamrock hotel. Ain't It Good To Have Friends. Then various different line ups, bush bands for dances, scratch bands for parties. The Bumrot Boys came to life at a lot of those parties.
Cigano came along. It confused the uneducated and fooled the rest. I personally thought it was a great band. I particularly remember Karina Berry and her belly dance teacher climbing a rope in the middle of the dance floor one night, but there was no rope. It was one of the best dance routines I've had the pleasure of playing for.
Then there was Baldrick and the Cunning Plans, another band with more members than punters, but bus loads of fun. All the band members still see each other when they're lookin' in the right direction, and they have been known to spontaneously erupt when more than one member is about.
Well that brings things up to now. I'm very much in love with Josephine, we argue when playing tunes and driving together so she must feel the same. I've taken to playing the five string banjo courtesy of Geoff Wills, Rocky Wills, and tuition and encouragement from Jamie Whitney.

Catch you down the session.
GO Lions! Brisbane Lions!
We'll kick the winning score.
You'll hear our mighty roar.
Jeffrey Jones