[ HOME ]


Profile
(Note: javascript must be enabled to view and enable email links.)
---
JOSEPHINE FRANKLAND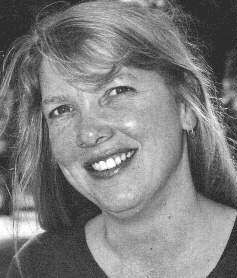 I was born in London in the early 1960s. British Beat times. I was lucky to have a family that sang to children. I have early childhood memories of being rocked and sung to by my mother, father, grandmother and great grandmother.
My mother's cousin Lyn was a Beatle groupie and gave my brother and myself, books of autographs as well as the private Beatle Fan Club records where John Lennon and the other Beatles would ad lib silly stuff in Goon voices. When I first heard The Goons, I thought Peter Sellars was copying John Lennon.
When I was 3, I went with my parents and Lyn to Heathrow Airport to see The Beatles return from their first tour of the USA. We were on the third level. I can remember four distant figures with black hair step out of the plane and I thought my head was going to take off with the sound of thousands of teenage girls screaming at the top of their lungs.
In December, 1966 my family migrated by ship to Australia. The journey took six weeks. I was 5 and I had a ball, the rest of the family were seasick. We arrived at Yungaba Migrant Hostel at Kangaroo Point in January 1967 and a week later we were living in Warwick, Queensland.
My brother and I took with us a mono record player and Mum and Dad's 45rpm singles of UK pop like The Animals, The Dave Clark Five, The Beatles and The Kinks. With the Jackson kids next door, we became The Jacklands, and sang, dressed up, and put on plays and puppet shows for our cooperative long suffering parents.
My father, Ken, learned turn-of-the-century musical hall songs from his step father, Charlie, who had been a professional soldier from the age fourteen to sixty, and had been a drummer boy in The Boer War. Charlie had learned the songs from the stage performances and sang them to his seven year old stepson who memorised them as something precious. Dad would teach me the songs late at night after he'd had a few drinks. Dad's music passion was jazz and he had been a member of the Ronnie Scott Jazz Club from the age of 15. He saw the 17 year old Cleo Laine make her singing debut there.
My Grandfather on Mum's side was an opera singer. When Grandad sang, there was a reverent silence. (If we kids talked, we were shushed.) My mother, Jean loved passionate opera but rarely listened to it because she needed to be emotionally engrossed in it. Instead Mum would sing in private to her children. She learned Johnny Todd because she loved the theme tune from the TV police show Softly Softly.
I was into all the school choirs and joined the Warwick Choral Society when I was 16, along with a horse riding mate. (Janeen Hine of the glorious voice and earthy sense of humour.) I went to Toowoomba to study Theatre in 1979. I dropped out a year later but not before I had got into the country punk music of Brian & the Bits of Mount Batten, a group including Andrew O'Phee, Will Hogg, Bop Bell and Gus Barker.
A bunch of us decided to move to South Australia for the more lenient laws and nicer policemen. In 1981 I got involved in local Punk and New Wave style music of Adelaide and produced the Community Radio 5MMM.FM, Local and Live program with Tom Tresise.
I moved back to Toowoomba in 1983. I encountered the Darling Downs Balinese Gamelan while heavily pregnant and loved the fast interlocking rhythms. Unfortunately, Trog the Belly Bulge (as my daughter, Sarah, was then called)went berserk and kicked my belly to bits when the gongs got going. (She later became a gamelan gong player. Revenge?.)
When an article in the local newspaper in 1985 invited members of the public to join the Toowoomba Gamelan - no knowledge of how to read music required - I was in. It was here I first met Gail Dawson, (guitarist, singer, artist and folkie)and we would take the piss out of Morris Dancers. The gamelan performed at the Lockyer Valley Folk Festivals at Helidon in the 1980s, the Cabarlah Folk Festivals and the Maleny Folk Festivals. (now known as Wooford Folk Festival).
I met Ronnie Neal and Gecko in early 1990s when they were living in Toowoomba and involved in The Toowoomba Folk Club. Gecko introduced me to Adrian Clark when I was helping out at The Dancing Bear Café. Ronnie later gave me a set of mandolin strings for my birthday and Adrian constructed a mandolin from two broken East German mandolins. Around the same time I began singing with Megan Redfern as The Rowdy Girls.
I joined the Toowoomba Folk Club and got involved in the two Helidon Folk Festivals in the early 1990s. At one of the legendary singing sessions I was blissed out by the incredible harmonies. I asked Helen Rowe, "How do you do that." Helen smiled and said, "We've had lots of practice."I thought, right, I'm starting now.
Adrian and I extended our harmony singing in the kitchen to Redclay Rambler tapes from Tommy the Narc, to appearances at folk clubs and special occasions. A special time.
All musicians, singers and folkies I have encountered have been generous and supportive. I'd like to mention Mandy Greaves who taught me harmony theory, Russell McKay who encouraged me to pick up the mandolin again, Naomi Frampton, who would play tunes with me for hours and hours, Pat Menz who still keeps the music alive in Toowoomba, and Jeffrey Jones.
I grew up with a love and passion for music and singing. Meeting the like-minded session singers and players was a coming home for me. The people and their music are precious.
(Josephine didn't mention that she was newsletter editor for the Toowoomba Folk Club for quite a while till she moved to Brisbane. "Good on Ya Jo" ED.)
Josephine Frankland