[ HOME ]


Profile
(Note: javascript must be enabled to view and enable email links.)
---
JOHN & RÓISÍN LOGAN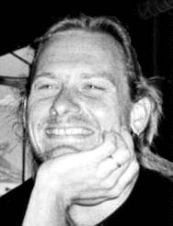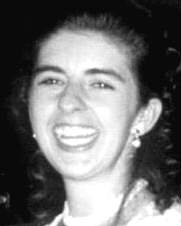 John was born in Motherwell, Scotland approximately twelve miles outside of Glasgow. He and his family moved to Australia when John was eighteen months old and returned to Scotland when he was three. For some years now they have been back again in Oz. "My earliest musical memory is of Dad playing Mike Oldfield's Ommadawn on the stereo." says John.
Extended family parties were used as an opportunity for everyone to perform their latest party piece. "Mum would put on The Horslips or Steeleye Span as encouragement for us youngsters to get the housework done. Dad always sang around the house, particularly Tom Paxton songs."
"The first song I learned was Jennifer's Rabbit by the said Mr. Paxton. I was ten at the time. I started playing guitar when I was 15 (under the influence.....of my cousin Peter)." Bon Jovi got a good thrashing on John's guitar at times.
"Soon after I had my first hearing of Dick Gaughan and The Pogues and at Easter of '88 I went to my first Maleny Folk Festival."John was on the fringes of the folk scene until he was about eighteen, when he discovered the sessions at the Celtic Club. "That was the beginning of the end really!!" It was there that he met Jeff Jones, Danny Holmes, Bill Anderson and the rest of the "lazy, shiftless, unambitious, freeloaders and weirdoes"(not my words). There was also a large female influence in the folk scene at that time and he spent all his free time either listening to the singers, thrashing thrashing his guitar in as many sessions as possible or just playing tunes with whoever was around.
"I met Róisín in Jan. of '95. We returned to Australia in April of '97 after a year and a half stint in Ireland. We did some duo stuff together at the Paddo Workers Club where I had my first, very nervous experience of singing on stage." John said. Prior to that he had played with Pete Holmes, Mick O'Connor and Bree Dillion at the Woodford Festival of '94, and had a brief encounter playing eastern music with Bill, Barb and Pete in Logan's Heroes. In mid-'97 he got together with Glen Donald and Nicole Murray to go busking at Southbank and at the Valley Markets. Together they formed Baldrick and the Cunning Plans which developed into a street theatre act doing the tale of Tamlin in which John played the beautiful princess Janet . This blossomed into an eight piece extravaganza at the '99 Woodford with John Thompson, Jeff Jones, Josephine Frankland, Michael Tully and Róisín joining the ranks.
Late '99 he joined forces with Randall Mathews and Adrian Jefferies and The JAR was formed. Caroline Hammond joined them in Oct. '00 bringing with her a vibrant and positive personality and attitude, and a much needed female influence with wonderful percussive rhythms and vocal harmonies. The JAR play traditional and contemporary Irish, Scottish and Australian music with the occasional pop classic thrown in, with songs from the likes of Luka Bloom, Paul Kelly, Christy Moore and Doc Neeson. The JAR has released their debut CD The Three Weans which features songs by Cory O'Connell, Mick O'Halloran and Adrian Jefferies and has had airing on numerous radio stations including Radio National . The JAR is still playing regularly at venues in and around Brisbane.
"My newest project is with a great up and coming band The Boiler House Boys. Watch out for us. There are one or two faces you'll probably recognise........ I can still be found draped over my guitar at sessions around Brisbane. Generally places where the craic is 90 and the beer is flowing freely!"
On the other hand Róisín was born in Belfast, Northern Ireland. "I grew up listening to the symphonic sounds of gun fire and bombs and the melodic tones of local politicians!!. NO, just kidding."
Róisín was number eight of eleven children. "All five of my sisters sang and played at least one instrument during some part of their lives and although my five brothers were (are) equally musical, it filters through a lot less often."she said.
Róisín remembers begging her mum to play Under the Moon of Love by Shawaddywaddy over and over on the record player just so she could hear the bass line in the middle. "It was then that I knew I wanted to be a bass singer. Even as a three year old it was a sound that gave me goosebumps. Of course that dream was shattered later in life when one of my sisters informed me females couldn't sing bass."
Roisin's sister Clare taught her to play the recorder and read music when she was five. By age eight she was playing every Saturday morning in a recorder group and by age nine she had tried her hand at tin whistle, guitar and fiddle. "I wasn't a complete failure, I did manage to learn Off to California on fiddle."
Róisín played 'cello at school for about three years and in '85 began playing the flute at the School of Music . At that time she also started singing with the Belfast Youth Chorale and developed a very unhealthy obsession with boy treble Aled Jones. (Whoops!! Who's giving away secrets here! Ed)
"The rehearsals for the chorale were the highlight of my week and as far as I was concerned singing alto was the next best thing to singing bass.....for a female." Róisín said.
She was mainly influenced by what her siblings were into, especially Clare and Gerard. "I studied music at school to A-level and one of our set works Brahms-Academic Festival Overture, is still probably my most favoured piece of music in the whole world. Classical music was what my dad usually listened to, so for several reasons I have a great love of it."
Róisín says "It was only on meeting John that I really got in to folk music. I knew a lot of it and was familiar with loads of the songs and the tunes, but I'd never really paid it any attention. I'm still in the process of learning who was in which band. The Brisbane folk scene is almost solely responsible for my singing anything non-classical. I have had more genuine support and enthusiasm shown by the folkies in the last four years than ever before and I appreciate it more than I can say !"
Róisín has sung with John and with the Baldricks and enjoys singing most styles of music, although she seems to be drawn mostly to the haunting Irish ballads.
Róisín says, "At present I am not doing anything in the way of music, apart from supporting John and remaining an avid listener. Having three young children doesn't allow for much free time. However given time, effort and perhaps a good boot in the rear to boost motivation, I will be back singing again, and hopefully I will return with a guitar in hand. Until then I am enjoying seeing the musician/singer emerge in the kids."