[ HOME ]


Profile
(Note: javascript must be enabled to view and enable email links.)
---
JUDA BACON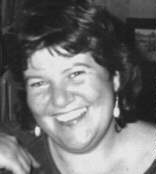 Juda Bacon was born in Brisbane and grew up listening to her dad's old Jazz 78's. During her school years she was a member of her school's choir but she can remember doing her homework to the tunes and songs of the Beatles. Juda says "My parents allowed me to listen to them on my transistor radio.............. they knew I would listen anyway!"
In 1982 Juda attended her first Folk Club The Barley Mow. Prior to that, her musical interests ran to the like of John Mayall, Cream and Donovan, her impression of Folk was colourless, dull and boring. Wasn't she in for a rude awaking! Juda says, "I remember walking in (to the Barley Mow) and feeling Ah... I've come home!" She remembers her first Folk Festival at Coff's Harbour. "I can't remember who played but I had a GREAT time!" Being a glutton for punishment she attended other Coff's Folk Festivals and remembers being in the team that won the Chorus Cup one year. "We had help from one of the judges the night before, on how to write a parody. Guess who that judge was?............... John Dengate!"
Juda has some great memories of an early Helidon Folk Festival where there was a wonderful singing session in the pub's lounge and instruments were being passed out through the windows to create space for more singers to get into the room. Also there were some great singing sessions at early Maleny and Mudjimba Festivals.
At one stage Juda lived next door to Bob the Bastard at Manilla St which became a central point for all kinds of Folkie sessions and parties. Juda has been one of those people who have been behind the scenes at many folk events helping out with organisation and running raffles at the old "New Chum" Folk Club and many Festivals. She has served as a member of the Queensland Folk Federation committee, in the early days of its resurgence, running raffles and bars at concerts and Festivals. This gave Juda a feeling of being a part of the grassroots community of diverse individuals glued together by their love of Folk Music and performance. Twice she had lived on the Sunshine Coast with similar involvement in the Queensland Folk Scene.
Juda thanks Tony Miles (Where are you Bones?) for the term NRF (Not a Real Folkie) in his book "How to be an Instant Folkie in Australia" she says "Up until then I didn't know who or what I was in folk terms" (Juda,You don't have to be a performer to be a REAL FOLKIE it's a way of life - a state of mind and you've got that for sure! ED.)
Juda has a fairly wide taste in music, likes good guitarists and says "I like 'songs with words' traditional and contemporary" Among her favourite artists are Andy Irvine, June Tabor, James Keelaghan, Kristina Olsen, but says that the Folk Rag is not big enough to list her favourites on the local scene. "Come the day when the locals are the featured artists and the internationals are billed as the support acts. Can you imagine it?" She feels privileged to live in a very richly talented part of the world. Among her favourite live performances at the POD during the past year are the concerts of Bernard Carney & Peter Grayling and James Keelaghan.
Folks! We introduce you to your new temporary President of the POD Folk Club and the wonderful friendly manager of the Wandering Minstrel Bar at the Woodford Festival. Juda gives of her talents freely and is always a pleasure to be around, with her friendly greetings and cheerful smile.
Juda hopes to help organise acoustic music camping weekends away from the big city lights, in the future. R&R in the bush for us poor harassed folkies. "How does Cunningham's Gap sound in late May?" Other project she would like to see started are a POD song book and tune book, a Folk Performers' Register and a Folk Touring Circuit where the clubs in SE Queensland work together for the benefit of all.
Juda finishes by saying,
" I'm a part of the Folk Movement mainly 'cos it's fun."