[ HOME ]


Profile
(Note: javascript must be enabled to view and enable email links.)
---
JULIE MINTO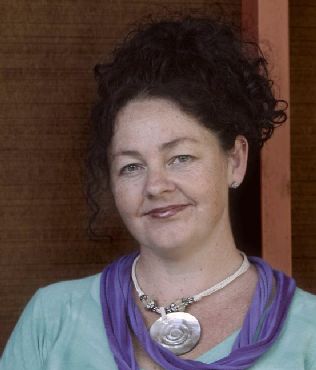 I was born into a musical family in Hornsby, Sydney in 1967, the youngest of 4 girls. Dad played bag pipes in a Scottish Pipe band although he had given this up by the time I came along. However I do recall him being very proud of his Scottish ancestry, quoting the poems of Robbie Burns and singing songs like Annie Laurie and Loch Lomond.
Mum was in a musical theatre group, had quite a good singing voice and played piano. She knew just about every song from every musical and I grew up listening to them. My three older sisters were lucky to be taught piano and violin. Much to my frustration, I being the youngest, missed out on the music lessons when the whole family went country and moved to Pottsville on the Tweed Coast in Northern NSW when I was about 6.
We went on many family holidays traveling around Australia with our caravan and singing was how we mostly passed the time on long drives. We sang popular songs or sing along songs my sisters had learned in the Girl Guides. There was always music playing in our house. I mostly remember listening to The Beatles, Peter Paul & Mary, Lou Reed, John Denver, Neil Young and Bob Dylan.
Perhaps the biggest musical influence in my life growing up was my oldest sister Karen who followed a musical path when she left home playing electric violin and singing in Screaming Rhubarb a rock band in the late 70's early 80's back in Sydney with her husband.
They later moved back to the country and formed more of an acoustic country rock/ folk duo singing their original songs and covers of Neil Young, JJ Cale and Fleetwood Mac songs. I used to sing with them at their gigs when I was a teenager still in high school. They taught me how to play the guitar and Gary my sister's husband helped me buy my first guitar. They also took me to the Moondances held at Burringbar, Uki and Piggabeen Hall. These were a melting pot of amazingly talented alternate musicians who helped influence my musical tastes.
A group of friends at school who played guitar and I conned one of the teachers into giving us lessons during the lunch hour. He was really good looking and we all had a crush on him. It was from Mr Watler that I first heard the music of Jethro Tull (Thick as A Brick, Aqualung) which featured Ian Anderson as the lead singer and flautist. To this day they remain one of my favourite bands.
Years 11 and 12 during the 80's at high school was a time of parties, many of us were in bands which played at them. We snuck into nightclubs and pubs underage to see top 40 Aussie bands like Mondo Rock, Dynamic Hepnotics, INXS, Split Enz and The Party Boys. During that phase I had brief flirtations with new romantic music (Durran Durran, Spandau Ballet, ABC) then punk music (Sex Pistols, The Dead Kennedys). By contrast I sang soprano in the school choir and had roles in the musicals singing in Latin as a nun in The Sound Of Music, as Ma Bently - a Madam in the Australian musical Stockade and Olga from Ze Volga (A Russian speaking tango dancing villainess) in Man Of A Steel.
After finishing the Higher School Certificate in 1984 I went fruit picking with my best friend in Shepparton VIC. It was there we wrote The Pear Picking Song (definitely a folk song) which I still sometimes play. I met my first serious boyfriend during this time. We moved to live in Armidale while I went to University having passed an audition to get into the Drama course, not really knowing what I wanted to do with my life. I only did one year of my Bachelor of Arts due to lack of motivation and lack of money. After leaving Armidale I traveled around Australia fruit picking with my partner for about 2 years. I moved back home in 1988 after we split up and wrote the song Unemployed after being in that depressing state and not being able to find a job. I can still remember the frustration of job hunting and standing in the Dole Office at Tweed Heads handing in my form every fortnight.
Eventually I landed a job at Markwells, a Seafood factory which wasn't too bad once I became used to the stench. Working nights enabled me to often see rock bands at The Patch in Coolangatta late after work. I still went to Moondances and sang with my sister occasionally. Around this time I met Neil Thorpe, the man who was to become my husband through a mutual friend. He played a bit of harmonica and was a lover of Blues and Roots music. We decided to move to Brisbane in 1990 where there were more work opportunities.
We both got decent jobs and I played at jam sessions and with various musicians and covers bands over the next ten years but never really settled into anything long term. It was during this time that I borrowed Neils' harmonicas and taught myself how to play by listening to Bob Dylan and Neil Young.
I was getting a duo started with another girl who also played guitar so I decided to diversify further and buy a Bodhran or Irish drum after seeing the girl in The Corrs play one. I couldn't play it to save myself and the duo didn't work out. But the Bodhran did end up being a blessing in disguise as it led to a very fortunate meeting when I tried to sell it.
It was a turning point in my musical life when Vicky MacDonald answered my ad and introduced me to the band then known as Late Edition and to the world of Traditional Irish and Scottish Folk music. Their lead singer had recently moved to Mackay so Vicky who played flute invited me along to meet the rest of the band Patrick Burke and Paul Smith. After about two rehearsals I played my first gig with them at a private party. I think this was around about 1999 because we played at Wintermoon Springfest (near Mackay) in 2000 with Tina McGarragher the original singer.
I found this band had something I had never experienced before. It had a wonderful philosophy of anything is possible, don't worry if you make a mistake, just play and have fun. The band inspired me, helped with my songwriting and taught me that musicianship is about sharing and enjoying not about how well you can play. I must admit it took me some time to get my head around the traditional songs but I absolutely love playing them now. There is something exciting and rewarding about singing a song that is a hundred years old and putting your own flavour to it.
The name changed from Late Edition to Thornlands somewhere along the line and we have gone on to play all over the place since then, including Local Irish Pubs, Cygnet Folk Festival in Tassie, Woodford in 2002 and (my favourite) Wintermoon Festival in May nearly every year. I am looking forward to playing there with Thornlands this year on my 40th Birthday. There is nothing else I would rather be doing to celebrate!
Thornlands has a fifth member, Lee Nelson who joins us when he is not off sailing on his yacht. The five of us recorded the album In the Park in 2002 which is made up of a mixture of original and traditional songs. We are occasionally joined by Christine Burke on keyboards. It is like being part of a huge extended folk family that seems to keep on growing and evolving.
I also perform in Shiver with Vicky and Christine, we played at Dorrigo Folk and Bluegrass festival last year. You can hear us at the blackboard sessions sometimes at Folk Redlands, we do some lovely three part harmonies (when we find time to practice!)
Folk Redlands is a music club held at Indigiscapes Capalaba which Patrick, Christine and Vicky helped form a couple of years ago with Colin Nightingale and others.
Since that big musical turning point in my life I have met and been inspired by many within the folk scene. Of course I wouldn't have been able to find as much time for music without the support of my very understanding husband who looks after our three year old son Calen (named after the town near Wintermoon) while I am off on my various musical pursuits.
Julie Minto