[ HOME ]


Profile
(Note: javascript must be enabled to view and enable email links.)
---
JUNE NICHOLS
THE BAHAMIAN FOLKIE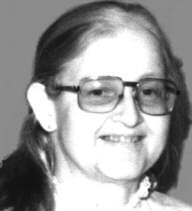 June Nichols, a native of the Bahamas, entered the folk scene when she was still at high school. June and her class mates formed a folk group, then entered a talent concert held at her school. From there she was introduced to the "Ballads & Blues Society" (Folk Club) by her Irish Art master and his wife. The Folk Club ran once a month and was hosted by a different member each time. Later she met Don, her Husband-to-be, at one of the folk club meetings. They began singing together and subsequently were married. Together they ended up running the Folk Club in Nassau until they left the Bahamas to emigrate to Australia.
They arrived in Sydney just before Christmas 1971 and spent a few weeks touring New South Wales and Victoria, before arriving in Brisbane on the 18th Jan 1972. While down south they had been told that there was no folk music in Queensland, only Country & Western. Luckily for them they spotted an ad for a folk concert at City Hall and they raced down to attend. They became regular folk club goers after they found that not only was there a folk club but there were two, which ran weekly. They attended "The Barley Mow" on Thursday nights at the old Hotel Cecil and "The Folk Centre" Fridays, Saturdays and Sundays up until "The Folk Centre" closed its doors for the last time. During this time they sang together, involved themselves in the committee of the Q.F.F. and formed an unaccompanied singing group called "Rumbylowe" with Martin Gallagher, Sue Edmunds and the late Alan Forshaw. Later Sue left the group and Lid Thompson replaced her and in this line up the group produced an L.P. which is still a very sought-after item.
Then came the complication of a certain Fiona Nichols, but Fiona ended up attending the Folk Clubs with her parents, even if she was asleep in a basket. June did two stints as Newsletter editor for the Q.F.F. and found that her performing suffered, so decided to give it away and get back into the singing which she loved. (ed mfb: too right it does!)
In 1979 Don & June attended the National Folk Festival in Melbourne and June spent most of her time following the Morris sides around as they danced at different sites around the festival. "I was rapt" she said, and decided that as soon as she got back to Brissy she would start a Morris side. So that was the beginning of the "Moreton Bay Morris" She played as the side's muso on english concertina, along with Ian Drynan on melodeon. June, Ian, Don and a few other Morris folkies decided to form a "Bush Band" to raise funds for the Moreton Bay Morris sides (ladies' and men's) to attend the Sydney National Folk Festival in 1982. June says, "We enjoyed it so much that the band carried on and took its name from the Morris." Thus The Champion Moreton Bay Band was born. There were a few small line up changes in the early years, when Avril Lambert and Kevan Kelly left but by 1984 the Band's line up had stabilized with founder members June and Don Nichols, Ian Drynan, Terry Jacob and Phil Wilson joined by David and Carol Ogilvie and in 1989 the band produced their album "always goes down well" . The Band still survives as a five piece with four founder members plus Michelle Freeman, performing at the first Folkies - Old & New Concert.
June and Don often sing at the Kookaburra Folk Club on Wednesday nights.
When Fiona decided to start this newsletter June was heard to say, "Oh No! not again! "
UPDATE A little explanation may be in order here just to clarify the confusion. The Folk Rag was Fiona Nichols' (June's daughter) idea in July 1996 the first edition was produced and Fiona was the first editor and June, the first slave. After leaving home Fiona found that she didn't have time nor the facilities to carry on the production of the newsletter so June had it dumped firmly in her lap. Thus endeth our tale for the time being.
June Nichols
---
2nd Update, (current editor 2012), June passed away in early 2006 leaving legacy of sterling work and some forward-planning.) Read tributes here