[ HOME ]


Profile
(Note: javascript must be enabled to view and enable email links.)
---
KARINA BERRY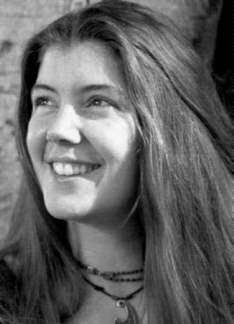 I was born and bred in the Brisbane folk scene. There were parties and sessions at our house for as long as I can remember. My father, Bill Berry, is a folk singer who sings political, Australian, Irish and American songs as well as the odd dirty ditty for which he was so well known late at night. He was part of several bands through the years, but the only two I remember were This End Up and The Red Brick Bush Band. His repertoire is extensive, varied and colourful and clearly he is the main musical influence on me to this day. I did try to persuade him to teach me guitar and whistle when I was a child, but could only squeeze about three chords and five whistle tunes out of him.
My mother, Clare, also had some musical influence on me. She played a bit of classical piano and, when there wasn't the sound of folk music in the house, there was the sound of classical radio. I taught myself piano from a book and stopped when I finished the book. I took up classical ballet at the age of 7 and continued it seriously until I was 15 and less seriously until I was 22. This led onto jazz ballet and contemporary ballet. Then I decided I wanted to dance to music I really liked so I took up belly dancing, which I continued for 9 years and finally taught. I also did flamenco dance, Irish step dancing (for 3 years) and, finally, Morris dancing. I was always part of the school choir and was in many a school musical. My first solo performance was in Grade 5 for a school fete singing Australian traditional songs.
There were always other influences around. My parents were part of the Sydney Push before moving up to Gumdale in the bayside of Brisbane and becoming part of the Communist Arts Group based at Geoff Wills ' place at Lota. Other musicians I remember from those days were, Don and Sally Henderson, who lived across the road, Harry Robertson from Thornside, Helen Rowe, Jan Davis, Lionel O'Keefe, Peter Auty, Jacko Kevans, Russell McKay, Patsy Lee, Griff Bignell and Phil Brown. There were absolutely tons more that I haven't mentioned or don't remember. For instance, I have been told that Declan Affley and Bill Hauritz were around that scene also, but I don't remember them.
I am always being approached at folk festivals by oldies saying, 'I remember you when you were this big' or '...when you were in nappies'. The other thing they always say is 'I can tell you a story about your old man...' and they usually can. (ed mfb: my kids Julian & Chris sometimes chose the Gumdale parties.).
It was mostly the people that I knew, not the bands particularly that left the impression. There was a regular session at the Story Bridge on Sunday afternoons that we went to as a family up until I was about 13.
Unfortunately, there was a limited number people my age in the folk scene when I was a teenager. There was my sister, Sue, Jeannie Henderson, and Anna Bestevaar and none were interested in folk at the time. It was an oldies scene, so I ventured, strayed or rebelled into other music such as Pink Floyd and The Cure as well as many and varied alternative, punk, ska and hip hop that was played on community radio 4ZZZ. Still I kept and occasionally listened to my Steeleye Span and Pogues tapes that I took from home when I left. Eventually I went back home and 'borrowed' other albums of music like The Dubliners and Pete Seeger and music Mum used to put me to sleep when I was a baby, Ravi Shankar and Flutes of the Andes.
I held onto the dream that I would be a ballet dancer up until I grew too tall at about the age of 14. I had told Mum that I wanted to join the ballet and she said 'That's nice dear, but what are you going to do when you retire at 25?'. I said 'I'd better go to Uni then I suppose', so I did. I studied engineering for 4 years for a BE with Honours. I graduated in the middle of the worst part of the recession and jobs were scarce. The only people that seemed to be getting jobs had post graduate degrees so I went back and did a Master of Engineering Science for three years. During the time at Uni my social life and music experience exponentially decreased until I was doing nothing but writing a thesis and sleeping.
Then one day Dad sent me a tape of Roy Bailey. I played it every day for at least a year. It started me collecting folk songs, not very scientifically I might add, because I usually only wrote the singers name, had a guess at a title and got several words wrong in the lyrics - but it got me through many a writer's block. I started going to the Maleny/Woodford Festival each year where I was also influenced by the likes of The Fagans, Rosehill Fayre and Tangled Web.
I befriended Glen Donald at about that time. He and his friends were playing Irish music, so I told him about this wonderful phenomenon called the folk scene where you could play with heaps of people in sessions. A couple of years later he finally started going to the Café Bohemia session and eventually started one of his own at the Story Bridge.
When I graduated with the Masters at 27 years of age, I immediately filled up all of the time outside of work with folk related activities. I taught myself whistle from a tape and a book that Lionel O'Keefe had given me and continued to learn tunes from Glen, Michael (aka Basil) and countless other friends since then. A certain Fiona Nichols convinced me to share my voice with more than the bathroom walls in a Folkies Old and New concert. We asked the wonderful Nicole Murray if she would play flute to back us up. She did more than that, she added beautiful vocal harmonies and we became Drunk On The Moon. As Drunk On The Moon we continued for three or so years, during which time we were joined by the magical Mink Yakimoff and we played at the National Folk Festival among others.
Since those days, I have sung with Wendy Dartnell and Keith Urquhart at another Folkies Old and New and performed as part of several workshops at The National Folk Festival run by Roger Holmes, including Songs of Ewan McColl and another on the Songs of Stan Rogers. My repertoire includes mostly English (partly influenced by Maddy Prior 's singing) and Scottish folk songs with a few political songs, but I have more recently been heavily influenced by Roger 's workshops. I would like to get involved in a harmony singing group again soon, perhaps with a bit more instrumental involvement.
As a result of keeping bad company at folk festivals (namely Gerry Amos, Greg Hall and Caroline Williams ) I got involved in Morris dancing about 4 years ago. About two years ago I took up melodeon as part of Morris involvement, but have been self taught due to lack of experienced players in the local folk scene. I have been wanting to learn a little of the Irish on box to add to the Morris I know already, but my recent visit to the UK has re-inspired my love of English music (and dancing). I was even able to corner a few expert melodeon players for tuition while over there!
More recently, I have attempted to put a hand (or two) to a mandolin that was a self-made courting present from one Rocky Wills, son of Geoff Wills. It's funny how cyclical life is...
Karina Berry