[ HOME ]


Profile
(Note: javascript must be enabled to view and enable email links.)
---
KAY SULLIVAN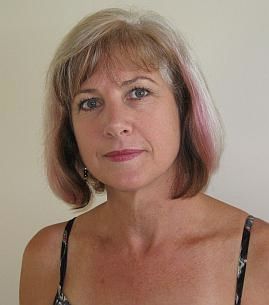 From the very beginning my parents were excellent dancers, and us kids fell asleep at country halls like Southbrook and Westbrook to the music for Gypsy Taps, Waltz Oxfords, Pride of Erins, Barn Dances etc.
Why theaccordion? Maybe it chose me. As a farm kid growing up about 45 minutes west of Toowoomba, that was the instrument owned by one of the Pukallus girls who lived on the bus run between school and home. My first gig was the 1961 Bongeen State School Christmas breakup concert. In the sixties Toowoomba teacher Leith McClymont, his accordion school and accordion bands became a big part of my life, and the life of my family. One band had 36 accordions. Leith ran concerts, some at the Toowoomba City Hall, proceeds of which went to St Ursula's College building fund (my high school). There was a spare cello at college that was offered to me – should have? Played it about three times. From 1961 'til 1969 my aim was to dodge scales and arpeggios and go straight to 'playing tunes', still my biggest downfall. Four Wooldridges had to practice at least half an hour each day. The clock Mum used to time us didn't have any glass so we could move the hands on if we wanted to!
After work, marriage, mortgages, babies, tuckshop, tennis and many years of not playing, in the eighties Dry Bark Bush Band commenced practising at our farm at Brookstead. By 1988 we were ready to tackle some bicentennial gigs. The people who were part of that huge learning experience included Mike Power, Keith Bailey, John Zeller (guitars) Bill Brennan (vocals, violin) Angus Watson (anything with strings) Murray French (bush bass) John Hunter, Neil Miles (lagerphone) and not forgetting Fred Lakerink (upright bass).
Miles on the road, flat tyres, flooded cuttings, boiling radiators, seized motors (ta Denis), speeding fines and blown PA speakers were all part of it. One by one everyone got sick of the whip being cracked and the discussions about the stubbies waiting in the boot of the car as opposed to the dancers waiting for us to get up on stage. Sorry guys! Barley Corn came to Pittsworth - Bill used to sing Roisin beautifully at every opportunity. Mike threw a party and we played for Barley Corn on his verandah. Eventually it was just one lone accordion player doing bush dances solo - demonstrating, teaching, playing and calling at the same time. This went on for 11 years, sometimes 3 times a week - Contiki Tours tourists mainly from Japan and Scandinavian countries. After a wallaby and a rock slide wiped out a year's earnings in car repairs, and a drunk tried to get into my car at a red light, the bush dance gigs didn't have the same appeal.
Around 1989 the South Australian Musicians Club was advertising a tour of England and Ireland in a folk publication that must have been picked up at Maleny, at one of the few attendances. About 18 people, some with instruments, all met up in London, hopped on a bus and went to festivals, busked, played pubs and impressed no end for a few weeks. The Lagerphone was voted most popular instrument. Meanwhile, Leith had been working in a German Oompa band. He fell off the roof of his house. He gave me his music and five days to learn the repertoire! Was a great challenge that lasted a few months while he recovered!
Around 1996, 3 line dancing girls went to America and checked out Nashville, Memphis, New Orleans, Lafayette Louisiana, San Francisco, Eugene Oregon and were exposed to lots of different music and famous venues. We were keen and had danced for Shania Twain when she was in Brisbane to release her single I'm Outta Here!
My line dance favourites were not country, but waltzes and Latin rhythms. German, Irish, Scottish music, it is all OK, but what were those people that play jazz actually doing? Darling Denis Levonis ran sessions at the Jazz Club in Toowoomba but it was all such a mystery to me. When Jazzworx came to Toowoomba some of the mystery was solved but within 12 months the teacher had left for overseas. McGregor Summer School tried to attract enrolments other than mine for a music course during one year but no. However, Weekend Swing Katz was good and Camp Creative Bellingen Orchestral Course was awesome. Allan Polley ran the Toowoomba Accordion Festival May long weekend for years. One of those years 2000 something, it must have come up about playing and a trio called Swing Fever was formed. Allan Polley (guitar) Bob Murray (banjo or guitar) and that accordion again. These gentlemen taught me a lot - we played one of the first Strummers music club run by Alan Mackey and Toula Elliot. Other gigs included fundraiser for Angel Care in a beautiful garden setting. Over the years The Mayor's Christmas Breakfast, Toowoomba City Council's wonderful Summer Tunes, Carnival of Flowers Tunes in the Park, the Toowoomba Show, Bowls Club functions, hospital get-togethers, retirement village afternoons - always nice appreciative people to play with and for.
Singing with the Women in Harmony choir around the early 2000 was fun as well.
Then in 2006 Ewan MacKenzie taught me Nuages at the Mulgowie Folk Gathering. This gypsy jazz tune filled a void for me, and that tune was followed by many more. Like a runaway train, no brakes, the tunes including originals keep coming. Sometimes it feels like running along behind, sometimes it feels like being on board. A sponge inside is eager to soak up every new challenge this music and Paris Dreaming presents! The support from everyone and everywhere has been a driving force! Thank you to all of the folk community for your encouragement and hugs - hope you have enjoyed the music. More mysteries to solve yet!
Love, Kay Sullivan
Music is God's gift to man, the only art of Heaven given to Earth, the only art of Earth we take to Heaven. Walter Landor