[ HOME ]


Profile
(Note: javascript must be enabled to view and enable email links.)
---
KEITH BARRETT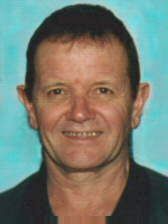 Keith was born in Newcastle, N.S.W. but spent most of his childhood, from three to nine, in Binnaway, a small town in mid-western N.S.W.
The earliest songs he remembers are the country songs his dad used to sing around the house. His first musical instrument was a mouth organ his dad bought for him when he was about six years old. The first tunes he played were "Home Sweet Home" and "Home on the Range". He listened to country music on the radio - singers such as Tex Morton and Slim Dusty. (He even remembers "The Rain Tumbles Down in July" - Slim's first song).
Keith first became interested in folk music in the late sixties when he met Ken Evans who took him to The Purple Parrot Folk Club in Newcastle. About 1970, he started playing guitar and singing mainly Australian traditional songs, which he learnt from Ken. He used to sing at the Newcastle Folk Club from about 1974 and was featured on local radio in 1976 in a folk programme which included a segment from the folk club.
He became interested in playing the accordion in 1976 after listening to Tony Suttor play at a Newcastle Folk Festival. He bought himself an accordion, but not long after moved to Brisbane where there was no-one to teach him how to play, so he learnt over the phone from Brad Tate who was back in Newcastle. Brad also sent him tapes. This led to "St. Patrick's Day" evolving into a 32-bar tune instead of the original 40 bars. Brad had played it wrongly on the tape so Keith dutifully learnt it that way. A few years late they met up and when they played the tune together Brad berated Keith for playing it wrongly. On being told he had learnt it from the tape that way, Brad confessed he must have been pissed - the old folk process in action again! Many years later Keith taught one of the tunes back to Brad which he had completely forgotten.
Keith joined Rantan Bush Band in 1977 and was with the group for two years. About 1980, he was singing and playing guitar still at the Tar Pot and Barley Mow folk clubs. In the same year he joined This End Up Bush Band formed by Bob Babinall and whose other members over a period of about three years consisted of Avril Lambert, Forsh (the late Alan Forshaw), Peter Auty and Bill Berry. About this time Keith could also be regularly spotted busking in the Queen Street mall with Jan Davis and Tony Miles.
From 1983 to 1987, Keith was a member of the Bunyips Bush Band along with Peter Robinson, Margaret Shaw, Julie McGonigal and Terry Mosler ( who was replaced by Jim Law in 1984). They performed at the Concert Hall as an unlikely support act to the Japanese Symphony Orchestra, a concert which was beamed live back to Japan.
The highlight of his Bunyips career was as the support act for the Eric Bogle concert at the Rialto, in West End, in 1984, which he regrets was never taped. From 1985 to the present time, Keith has been the mainstay musician of the Moreton Bay Morris Dancers. He played regularly at the Morningside Bush Dance with Kitchener's Band from 1988 to 1997. This was the dance originally started as a fundraiser for the 1989 Maleny National Folk Festival.
At the moment Keith is mostly involved with Morris and does a few spot gigs. Having just recently taken early retirement, he says his resolutions are to learn some new tunes and get along to more sessions.