[ HOME ]


Profile
(Note: javascript must be enabled to view and enable email links.)
---
KEN BUTLER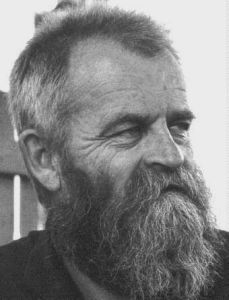 Ken was born in Barraba about 90 kms north and a bit west of Tamworth NSW, in 1953. His father Bruce was his first major musical influence, singing country music as he carted goods around the countryside. Ken remembers he always used to sing a particular sentimental number on the last leg home. He also played melodeon (C), accordion and harmonica.
While in primary school Ken and his sister Marion started singing together, performing their own concerts at every opportunity. On Sundays the family used to watch a country music show on their newly acquired TV. This was his first exposure to Bluegrass.
He also remembers listening to Peter, Paul and Mary, Ray Charles, Tom Jones and Elvis - Elvis movies were a regular feature at the Saturday Matinee in most country towns at the time.
At 14, Ken acquired his first guitar, Spanish, with a split soundboard. Ken remembers ordering new strings at the chemist on his mother's account. Without lessons he learnt to play what he heard, like Johnny Cash bass lines. At the time, Slim Dusty, Reg Lindsay, Rick and Thel Carey and various other country music artists used to tour the country towns regularly, so he got to hear many artists live.
At high school, the music teacher, Beth Broderick, encouraged him into the choir, and into participation in school musicals including the role of the Artful Dodger in Oliver.
At 17, Ken moved to Sydney and commenced his apprenticeship. His girlfriend in Sydney bought him a new guitar and, when he finished his apprenticeship, he set off with his guitar, travelling and working in New Zealand then later through Sri Lanka and India. He sold the well-worn guitar before leaving India and flew to London to buy a new one, a Yamaha. From there he travelled to Austria and played his guitar for six hours every day for six weeks.
When Ken returned to Australia, he moved to the Kiewa Valley. He wandered into his first folk festivals in 1974 at Bungendore and then Nariel Creek. He rates Nariel Creek as the ideal folk festival - relaxed, informal and lots of music. He performed as a solo artist and also teamed up with other locals to form Betty Bushrat and the Bogong Bog Hoppers. They soon became known as The Bushrats and Ken became known as Kenny Bushrat. With Maggie Duncan on fiddle and Dave Bernie as manager, mentor and sound technician, The Bushrats were a very popular band for bush dances and performed all over the border districts (Northern Victoria and Southern NSW). It was with The Bushrats that he first entered the Albury folk scene.
Ken fell in love with the Albury folk scene and would drive 1½ hours from Falls Creek every Thursday night for the Albury Folk Club. As he was into Bob Dylan stuff and the Albury Folk Club wasn't, his chance to perform depended on who else turned up. So he learnt some new songs and got into it.
In '79 he bought (met and fell in love with) his Maton (Edwina) which, much to his satisfaction, held its lovely acoustic tones when plugged in.
In 1981 Ken became the sole parent of babies Ben and Racheal (spelt correctly) and retired from live performance until the band, Dinki Di invited him to join them in 1983. Things then went quiet musically, as Ken became absorbed by work, marriage and mortgages. Generally the acoustic music scene round Albury had gone quiet. Instruments and voices were only heard at special occasions, parties, and of course Nariel Creek.
For his fortieth birthday Ken received a new guitar case and this inspired him to send Edwina to Maton for a rejuvenation and his interest was revived. Shortly after, Ken was home alone practicing 4 hours a day but was short on funds. One afternoon he took Edwina and played outside K-Mart for 2 ½ hours - earning $27 from his first attempt at busking. He continued to busk, returned to solo performance, then upped stakes and headed north.
When he arrived in Brisbane, Julianne Muscio suggested he contact Gecko, who told him of a Saturday afternoon session going at Gilhooley's at the time. There he met Glen Donald and David Logan and from then on it was "a great slide into the Brisbane folk scene".
The thing Ken finds most interesting about the Brisbane folk scene is that it is just so great - so much talent, so many people playing so often. No excuse needed in Brisbane - "We just play!"
Ken would like to thank the Brisbane Folk Family for making him so welcome.