[ HOME ]


Profile
(Note: javascript must be enabled to view and enable email links.)
---
KYM WATLING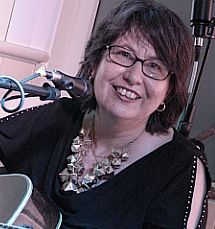 Music, from childhood, deeply connected me to the fragility of the human condition. I was touched by Jolene's pleading, Lucille's husband's hungry children, and Ruby's house-bound lover begging her not to take her love to town. I felt the solemn chill of a life I was yet to understand, a glimpse into disappointment and tragedies of the adult world.
In the absence of musical mentors, 1960's radio and television families provided a soundtrack. Warner Brothers cartoons, The Monkees, Gilligan's Island, The Beverly Hillbillies, F-Troop, and Lost in Space laid down a cheerful background of bluegrass, pop, and playful Hollywood orchestration. Morticia Adams set the tone for gothic chic, and F-Troop provided a comic relief of human imperfection.
I was six or seven years of age and deeply in love with Mike Nesmith when I received a nylon string guitar. With no idea how it worked, I experimented with open tunings and picked out melodies. A visiting adult eventually told me to tune it like this and play these chords. The guitar went back in its case and never came out again, and I learned an important life lesson.
With the mystery and joy taken from my music, I put my energies into the Ashgrove State School fife, drum and recorder bands, and was the youngest leader of the full marching band by the second grade. I played by ear and never took to reading music, but my teachers didn't notice. I loved singing in the school choir, and singing songs by The Sweet with a very young long-haired Brad Shepherd during lunch break.
My next guitar was a 1962 Hofner Senator Blonde F-hole acoustic, received from my parents on my 14th birthday. The guitar was almost as old as I was, had spent most of its life in a case under the bed of a Macleay Island boat driver, who was the second owner. I learned the rules I rejected as a child and started writing my own songs. This guitar carried me from high school to the punk insurgence of the early 1980s. I cut my teeth on the rapid fire of the Buzzcocks and Ramones, while skirting the periphery of the Brisbane alternative scene.
Traditional country music was still being played at the Palomino Club in Fortitude Valley, with tales of a house band with a one-legged drummer. I never saw them, soon the venue became another alternative night club, alongside The Love Inn, the Beat, and the Zoo. Mainstream country music disappeared from the soundscape of the inner city, retreating to the outlying suburbs.
Concurrently, a critical mass of country aficionados were developing an emergent sub-genre of punk-inspired alt-country. Country and rockabilly-tinged new wave artists, such as The Clash, The Gun Club, and The Cramps, were inspiring the emergence of the Brisbane alt-country scene. TB and the Plague, The Five Hanks, Tex Deadly and the Dum Dums, and The Kingswood Trio were early proponents of the genre, and the bands traced their country roots to discover edge-dwellers such as John Hartford, Clarence White, and Gram Parsons.
Traditional country music themes of violence, addiction, and love-gone-wrong were subjects dear to the gothic heart of the punk movement. Pointy-toed punks in Cuban-heeled RM Williams boots dressed traditional country murder ballads in rockabilly guitars, speedball drums, and screaming vocals.
I became a member of The Pineapples from The Dawn of Time in the mid-eighties. This Brisbane cult band provided much needed comic relief to the politically oppressed Queensland landscape and revolved around the hot-bed of creative production at Rod McLeod's house in New Farm. I worked with the legendary Michael Hiron to cut my teeth as a band manager and organiser, learning to run shows, market recordings, and do press. My son Addiemac, himself a fine performer, was born out of this musical household, as was the band Disgraceland.
In Disgraceland, songwriter Coojee Timms and I bared our fears, black hearts, and troubled souls. Tony Von Wieldt bought his psychedelic guitar, Michael Hiron his immaculate rock sensibilities, and John Willsteed his quirky and beautiful music for film.
Hard core industrial grunge gave way to the high-speed two-four freedom of bluegrass, and I committed to undertake the discipline. I attended the famous Elmes bluegrass jams in Closeburn, the inaugural Redlands Bluegrass Convention, and the Imbil Acoustic Music Festival. I was inspired by musicians such as Graeme Hughes, Chris Ridgway, Hugh Curtis, Gary Vann, Chris Cook, and Amanda Gilmour. Picking buddies included Wendy Holman, and Mark Anderson helped me learn the tunes and I bought my Martin D35 bluegrass guitar from Celtic picker Steve Cook.
The Thundering Skies of Disgraceland album was produced in 1998, and we sadly lost Michael Hiron three years later. The band played on and off until 2008. I moved to the Kyogle in the Northern Rivers of NSW and took up a post-doctoral position at Southern Cross University. The jams lost Graeme Hughes in 2009, and the circle went very quiet.
In 2010 I formed the Kyogle Acoustic Music Society, with a motive to shake out the local pickers. KAMS gained a life of its own and evolved according to the needs of the local musicians. The Find Your Music program for Aboriginal children and their friends developed out of a collaboration with the Gugin Gudduba Land Council, and our womens' music program Divarama became a glam hit at our local Bistro. We mentor a youth band each year, providing advice, technical support and performance opportunities. We have developed a low-alcohol venue at the Kyogle Showground for national and international touring artists, drawing support acts from our many talented locals. The burgeoning bluegrass and old time scene features local pickers The Barkers Vale Brothers and the old time and gospel of Black Train.
I now work part-time as research scientist at Griffith University, co-ordinate KAMS, and have returned to work on my own catalogue of songs. Like-minded souls, the Bloodwood boys, have been developing their repertoire in the mountains of Unumgar, outside Kyogle. I will be performing with Bloodwood bassist, Geoff Bates, at Black Mountain Unplugged near Cooktown on 9-11th August. Inspired by gothic mountain music, we will perform songs by the Earl Brothers, Ernest Tubb, and Dean Martin, as well as original compositions.
Dr Kym Watling