[ HOME ]


Profile
(Note: javascript must be enabled to view and enable email links.)
---
LEHTE RICKARD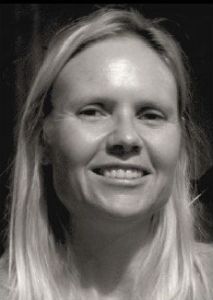 I was born in Brisbane, 1959 and grew up in Sunnybank. I went to Sunnybank State and High schools, but neither had any formal music education available when I went there. Despite this I could always be found singing to popular music on the radio. When my oldest brother got the Beatles album Sergeant Pepper the house would be full of it every afternoon. Playing it over and over again and, of course, I could be found singing along to it. When the musical Hair came out I loved singing the song Good Morning Starshine and once sang it to the class at the end of day to go home early.
In grades 6 and 7, an organisation connected with the Education Department came around looking for voices suitable for a combined schools choir. I was selected, amongst others, to sing in this choir. It culminated in a performance at the Brisbane City Hall.
After that I began singing to anything, my favourites are still Rock, Pop, Rhythm and Blues, Roots Country and Folk, especially stuff you can dance to.
About 1978 Stefan Grapelli came to Brisbane, doing a concert at the UQ campus, St Lucia. A girlfriend and I went along. I hadn't heard a lot of good Jazz at that point. His concert was great, but the thing that stood out was the support group. It consisted of a few local Folk performers who did some songs, jigs and reels. I hadn't really heard traditional music before and fell in love instantly. I didn't think any more about it after that night, especially since I didn't know where to find it.
A year and a bit later while in a Telecom job in the Maps and Planning Department, I went to a work mate's party where I met Manus Shearer. We dated for a bit and one week-end went to a party at Johnny Cox's place at Acacia Ridge. Well, that was the beginning of the end. I had a wonderful time listening to the music, ballads and yarns. I was welcomed in by a great bunch of people, who are still my friends today. I'd found what was missing in my life.
After Manus and I went our separate ways I had in my hot little hands a QFF newsletter, with that I found a bush dance to go to and a week-end get together at Jimboomba, on Brisbane's south-side. I went there with Peter Firth using a lift provided by Bob the Bastard Burton. There I heard more folk music by other performers. I just couldn't get enough.
Bob the Bastard and I started hanging out together after Jimboomba, going along to other folk clubs in Brisbane, the Barley Mow on Fridays, the Red Brick Hotel on Saturdays and to finish of the week-end there would be the bush dance at the Lone Parents Club near the Royal Brisbane Hospital.
After each club night somebody would nominate their place for a party which would go on to the wee hours. Saturday nights were the best, when it seemed everybody let loose, singing songs, playing music and telling yarns. All fuelled by the beer, spirits or cider of choice. The parties were fantastic, with Kevin Shearer telling stories and singing Irish songs, Peter Auty doing folk yarns and songs, Helen Rowe singing in her amazing voice and playing fiddle, with many more joining in.
I'm first generation of European immigrant parents, without any relatives here. The folk scene became the extended family that I don't have, with a common interest in music.
We lost the Red Brick as the Saturday night venue in the early 80s and Bob the Bastard decided to start a club at a pub on Boundary St, Spring Hill, called the New Chum Folk Club. I did the door and the club ran for a few years. Saturday nights would see folkies coming to see the great local talent and anybody who might be visiting. More names of performers went on that stage than I can remember, it was a who's who of the folk scene trying to fill a bracket. They were brilliant times.
I dropped out of the folk scene from the late 80s for about ten years to care for my late husband, Doug Rickard who had been involved in the folk scene since the 60s with close friend Don Henderson, while living in Sydney. Some other close friends were Geoff Wills, Don Aryton and Alex Hood. Doug wasn't a muso, but a scientist and did sound mixing at concerts and folk clubs. Don Henderson wrote the song It's On about the constructive arguments that he and Doug often had. They were mates to the end.
I've gotten back into bush dancing in the last two years and enjoying singing, even though my voice is not as good as it used to be. Early 2004, I was at a sing-along at Mark Dalton's place at Highgate Hill, singing along and tapping to the music as I always have, when Mark wandered inside and came back with a Bodhran. He handed it to me and said I should give it a go instead of my knees. I looked at him a bit stupidly and nervously, but had a try. It didn't feel too bad tapping on it. At the end of the night he suggested I take it home and bring it back when I didn't need it anymore.
I'd remembered noticing in a Folk Rag, an ad for bodhran lessons. I rang up and ended up doing a few months of lessons with Joanne Bargewell at the Irish club with other like minded individuals. There we were shown the basics and some advanced stuff in drum use and etiquette.
While doing the course she spoke of a course at UQ called Thinking in Sound. Our teacher is Marie Hennessy and she teaches us music basics in rhythm, tempo, pitch, reading and writing music, keyboard playing, how to conduct and sing in a choir, and more. Perfect for a novice like me, and you can do the course as long as you like. This course has given me a door into a world that has long been missing. I feel this is only the beginning of a very long journey, to who knows where.
Lehte Rickard