[ HOME ]


Profile
(Note: javascript must be enabled to view and enable email links.)
---
LISA LOMBARDI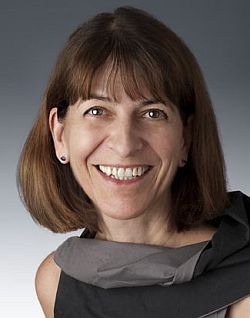 I was born in in the US in Kansas, grew up in New England and Nova Scotia, and moved to the great Pacific Northwest, Idaho, when I was in my late teens to go to university.
My family is full of music. My father was just too young to be sent to WWII, but he was tall and could play, so he was snuck into venues at 14 to play saxophone in the big band era. My mother is a great singer - I get my voice from her, as Dad can't carry a tune in a bucket!
When we were kids, the question wasn't will you play; it was what would you play. Music lessons were a given, even though they weren't really part of the school curriculum. I suffered with a year of piano, but was holding out for the violin -- I am left-handed, and my grandmother played and told me that it would be useful. When I was five or six, my parents gave me a violin that they had bought for $15 at an estate sale, and I still have it - when we got it valued much later, we found out it's a 350-year-old german-made violin, with the label stolen (and some unfortunate amateur inlay work done on the back).
Well, I got all the way through Kreutzer, but eventually didn't want to major in music. And by then I had found the guitar. And singing. Again, parents to the rescue; there was a grocery-loyalty program in the US called green stamps, and my first guitar took 22 books of them. It fell apart within a year, and wasn't very good, but I loved it, and started playing everything I could think of.
In Idaho, I found a huge community of musicians. I started playing at the local coffeehouse, as a solo performer, and then found myself in a trio with a couple of fellows from Dublin and Minneapolis, respectively. I joined other bands – bluegrass, some mix-it-up bands, and even was a Howlette in the Howling Coyote Band, a country blues band. And I had a busy schedule of solo performances, over four states. I played a LOT of music, and my grades suffered, but I was having too much fun. And there were musicians everywhere, who I played with and got to know.
A friend told me about Weiser, the National Old Time Fiddle Contest held every June in the little farming/ranching town of Weiser, Idaho, on the edge of the Great Basin desert. I went for the first time in about 77 or 78. That was it. It is a contest, sure, up in the high school gym; but for us musos, it is a 10-day campout with some of the best musicians in the country. Tony Marcus, Gene Gimble, Mike Marshall, Ron Kane, Don Burnham, Paul Anastasio, Byron Berline are just a few of the folks who come on a regular basis; and Mark O'Connor got his start there, winning the contest so many years in a row that they finally asked him to give someone else a chance. (Last year I found myself in a small, tasty jam with one of the Good Ole Persons; you just never know who you'll be playing with.)
A little association I am a member of, Weiser Friends of the Fiddle, runs a few workshops; there is a stage at the street fair in town; and you can go listen to the contest in the gym. But for me, that isn't what Weiser is about; mostly we just sit around in the shade and jam. And there are all the different genres of American acoustic music on offer: bluegrass, of course, and old timey; but also swing, western swing, texas fiddle, Cajun, country (and western!), blues; and the imports like irish, manouche, and Cape Breton. You play a little or a lot; in this jam or that one; great folks, great music.
Well, one thing led to another. I went away to grad school, and came back to work in Seattle, the big smoke. There is a very vibrant acoustic scene in Seattle, house parties almost every weekend, lots of little venues to play in. But my job kept me travelling, across the state; I stopped performing, and then somehow I stopped playing so much. My boss kicked me upstairs, and I went to law school. I came to Australia for a 6-month project, met "the gent", and have now been here 13 years. Playing at home, but not much. Yet another wide-flung job, keeping me on planes.
About three years ago I had a meeting in the US that coincided with Weiser, showed up for a few days of it, and vowed that I will never miss it again. And I got a new job, where I don't travel as much.
Last January (2011), my new year's resolution was to become a musician again. I've been re-discovering how to play my 1940 Martin. I'm taking swing guitar lessons with the fabulous Ewan MacKenzie, and playing lots of bluegrass/folk/other, on my own and with others. I'm planning to audit a theory class. Some ladies and I had a great harmony session in Mulgowie earlier this year (2011), so we are working up some ole country and bluegrass singing. I have calluses on my fingers again! And I'm looking for lots of other people to play with. I even went into the "Weekend Warrior" thing at Ellaways, which was a great deal of fun - we did lots of motown!
I am getting my chops back, and plan to perform here and there in the future, as I used to. But there's nothing I like better than jamming. At Weiser I can often be found with the swing crowd, participating as a singer; that is the music I grew up on, and I love it. But I love that old bluegrass too; and old timey; and old country; and and and . . .
….Gotta go practice.
Lisa Lombardi