[ HOME ]


Profile
(Note: javascript must be enabled to view and enable email links.)
---
LONNIE MARTIN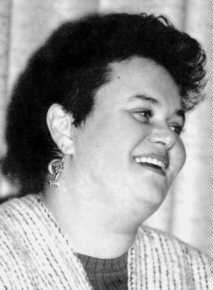 My mother claims I left the womb singing, a penetrating noise that has yet to stop completely. So since Easter 1965, I have been making music in one way or another.
My parents weren't particularly musical, but coming from large families, both have party pieces of recitation and songs. My mother's eldest sister was a small town teacher's wife and played piano for community singalongs, dances and church. She began to teach me piano when I was four (I can still play the Tennessee Waltz without thinking).
I was thoroughly catechised and occasionally educated in Brisbane and can proudly say that I survived a Catholic education. I did benefit from Catholic education's maintenance of excellent choirs, fine orchestras and traditions of school musicals and commitment to the arts. Until the end of school I played piano. l played flute and cello (fairly badly) during high school, learned to play guitar at fourteen and played in garage bands.
I was accepted into the University of Queensland Bachelor of Music course as a principal study voice student, with teacher Michael Leighton-Jones, but soon decided operatic training was not for me and transferred to a Bachelor of Arts, discovering the University drama society, the Armadean Players and got caught up in politics (and parties).
I took time off University to volunteer at La Boite Theatre, and to work on my music. During a musical called Kelly Dance, I met the folkies who were providing music for the play and.....I was hooked. Harmony singing first won my heart, but it was the political dimension of folk music which first caught my passion. So as well as sessions and parties, the 291 Club became a source of important lifelong (I hope!) connections and repertoire.
During this learning period, I sang solo and with many people (such as John Thompson, Yani, Pearly Black, Alan Salmon ), but with no formal groups or bands. At the close of the 80s with baby and (now) ex-husband Dan, I moved to Darwin. I have many fond memories of folk clubs at the Gun Turret, listening to Sarah Hopkins and her bells, and No Strings Attached - as well as parties in Peter Bate 's backyard.
Dan, Beth and I moved to Tonga in the early 90s, where to keep myself musical I joined a Tongan Church choir and learned a lot about their traditional music and singing. On returning to Brisbane, and discovering the Sitting Duck folk scene, Dan and I formed a band called Rosehill Fayre with the amazing talents of Dale Jacobsen and Toni Wood. This band produced a self-titled recording of which I'm still quite fond.
Toni and I were then invited by Annie (now) Peterson to be part of a project called Women in Folk based loosely around the Women in Voice concept. We had so much fun that the ensemble formed a band called Tangled Web, including the talents of Helen Rowe, Ann Bermingham, Jan Davis, Mary Fletcher, Toni Wood and myself. Some of the best times of my life, both musically and personally, were with these women. We played at many clubs and festivals including The National, Port Fairy, Maleny/Woodford and have supported some fabulous acts such as Judy Small, Heather Bishop, Margret RoadKnight and Eric Bogle to name a few. Tangled Web produced a live recording called Homespun.
The group ended with Toni and Jan's decisions to go overseas. I miss them and they should come home! I was then involved in a project to display the awesome song-writing skills of Helen Rowe and Mary Fletcher with Maree Robertson, Ann Bermingham and Tommy Leonard.
It was around this time that I became ill and had to take time out of the folk scene. After this hiatus, I am now singing with Ros Roche, Helen Rowe and Mary Fletcher as Pilgrim, indulging my love of a capella singing as well as old timey and traditional music. We hope to record this year.
Lonnie Martin