[ HOME ]


Profile
(Note: javascript must be enabled to view and enable email links.)
---
LUAN BALDWIN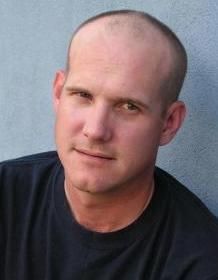 I was born in Maryborough, Queensland, but grew up in the small country town of Murgon where I began playing the French horn at age 9 and followed my father and eldest sister, folk musician Andrea Baldwin into the world of guitar playing not long after. My influences were and are wide ranging from classical composers such as Brahms and J.S Bach to Jazz and Blues musicians like Louis Armstrong and Duke Ellington.
My youth was dominated by more contemporary musicians such as Jimi Hendrix, Stevie Ray Vaughn, George Thorogood and other popular groups of the time. I've drawn knowledge and inspiration from everything I've listened to including Aboriginal tribal music to Mongolian throat singing to Gregorian chant; I'm open to anything.
My earliest ensemble experience was the standard school concert band. I was fortunate to be involved in the South Burnett Youth Concert Band and Stage Band for the majority of my school life, through which I had the opportunity to tour nationally and perform in places such as both the old and new Parliament Houses in Canberra and twice at the Sydney Opera House. Early in my teens my musical priorities changed and I began sneaking out at night and riding my pushbike down to the local RSL. I would hide out under the windows near the park and rock out to the local covers band. At some stage, somehow I managed to get in the door and before long I was working with the roadies setting up lights and sound. When I was 16 years old, the band was so desperate for a lead guitarist I auditioned and got the gig, which did wonders for my popularity at school.
After graduation I moved to the big smoke of Bris Vegas to undertake a Bachelor of Music - Performance at QUT studying horn under Peter Luff of the QSO and classical guitar under Karin Schaupp of the Australian Guitar Ensemble. During this time I was a member of the QUT Wind Symphony and got the opportunity to tour Singapore. I was also involved with the Jazz and Popular Music ensembles which performed at the Jazz and Blues Bar, Roma Street on a weekly basis. For a time I was a member of a five piece male acapella group called Capital Jazz. We didn't make it big, but gee we had a lot of fun trying. Somehow though, over time all the fun of music got sucked out of it and I never finished my degree. When my eldest child was born I dropped out, got a hair cut and a real job etc.
I've been married to my beautiful wife for almost 12 years now and have 4 very clever children. I never really planned to be a part of any particular scene. I don't know what my style is as it's not really something I've contrived. Some paint pictures, some write poems, I write songs about my feelings at the time in a style that seems right.
For the last decade I've followed my passion for the marine environment working as deckhand on board passenger vessels in the Brisbane River and Moreton Bay while completing Diplomas in Fisheries Compliance and Marine Sciences. For the past 5 years I've been employed as an Inspector with the Queensland Boating and Fisheries Patrol and based in Gladstone. During that time I've acted as Senior Boarding Officer and Engineer of the Offshore Patrol vessel KI Ross operating within the Capricorn/Mackay region of the Great Barrier Reef Marine Park. The songs on my album have been inspired by my experiences working offshore and living a life at sea, both the good and the bad.
I recently competed in the Road to Tamworth Country Music competition performing original songs from my first solo album Tales from Port Curtis. I've also been performing my original songs at the Gladstone Harbour Festival in the week leading up to Easter.
At the end of last year I opted to leave the Patrol vessel and take a land-based posting. I'm enjoying a certain degree of routine and home life although my work can still be very demanding. In the future I hope to perform regularly both in Gladstone and further afield. In time I'll start writing songs again but for the moment I'm enjoying selling my album and getting my music out into the world.
Luan Baldwin