[ HOME ]


Profile
(Note: javascript must be enabled to view and enable email links.)
---
MARGRET ROADKNIGHT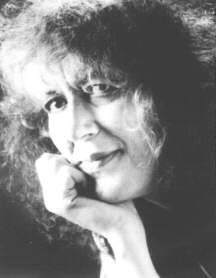 I was born in Melbourne in 1943. Lots of singing from an early age - school and church choirs, harmonizing with mother and sister over the dishes, singing along to radio or record player whilst jotting down lyrics, winning a high school talent contest singing a cappella pop with my younger sister, etc. - but nothing in the family history or early experiences to suggest a later career. In fact, I remember disliking the fol-de-rol type folk songs learnt at school via ABC Radio broadcasts and booklets, and declined to take singing as a subject to avoid being cast in school musicals (always going to be a problem anyway, being 6'1" at thirteen and reaching 6'4" by sixteen!).
However, without realizing this too was folk music, by the mid-'50s I was absorbing the recordings of Harry Belafonte (calypsos, work songs, lullabies, etc) and Paul Robeson (spirituals, international anthems, etc) and Mahalia Jackson 's gospel songs, along with Irish parlour songs at home, and R'n'B , Weavers and Kingston Trio ballads over the radio.
After matriculating (Santa Maria Ladies College! 1960) I taught art and craft, games and sport to kids from 3 to 17 years old for two and an half years.
Co-workers introduced me to the coffee lounge scene (Lin Van Hek taking me to hear Paul Marks at The Reata) and the Sunday afternoon seasons at Emerald Hill Theatre featuring folk luminaries of the thriving Melbourne scene (e.g. Brian Mooney, Martyn Wyndham-Read, Trevor Lucas and Glen Tomasetti at the first concert!).
After hearing me sit in with Paul Marks, Glen proposed my first professional gig - May '63, Emerald Hill, voice and double bass (I hadn't learnt an instrument yet), four songs, fee: 4 pounds!. Shortly after, I changed my day job to pen-pushing for the PMG, taught myself guitar, and replaced Bruce Woodley at The Reata in a "residency" . Thus began a hectic period of juggling a 9-to-5 with up to five nights a week singing, plus occasional lunch-time concerts, checking out venues and performers, much learning of new repertoire, and lots of travelling without a car - well, those were our folk boom/scare days.....
An early '65 invitation to Sydney by the cast of the U.S. gospel theatre show Black Nativity to work on a 'fusion' recording project (it didn't eventuate) marks the start of my "full-time career" (and on-going enthusiasm for African-American gospel music, which culminated in regular national radio broadcasts, 1998-2000, and performing & recording with 2,000-voice massed choirs in New Orleans, 1999 and 2000). I spent 1965 in Sydney where I did my first TV shows (with Leonard Teale and the Kingston Trio's Dave Guard), met early influence Odetta (we subsequently performed together in the U.S., Canada & Australia) and was introduced to West African culture by the Guinean dance company Les Ballets Africains (finally I travelled there in "95/'96 to study the double-harp/lute kora, assisted by my second Australia Council grant).
Returning to Melbourne, I began performing regularly at Traynor 's (which became the longest running 7-nights-a-week folk club in the world!) and expanded into jazz'n'blues by becoming Frank Traynor's Jazz Preachers' vocalist when Judith Durham left to join The Seekers. The late-'60s also meant booking The Outpost Inn (e.g. giving their first gig to the Capt Matchbox boys), performing at all the early National Folk Festivals (Melb '67 & '68, Brisbane '69) and the first of my large-scale self-promoted concerts - Emerald Hill, with support Gut Bucket Jug Band (member Bruce McNicol now works with me in my Musica Viva In Schools trio - yet another example of so many early connections reverberating down the years!)
The '70s marked the start of my recording career (the first of 10 albums, "People Get Ready", recorded at Traynor's, '73, the first single, "Girls In Our Town", '75, reaching some Top 20s). Overseas touring commenced from 1974 (initially to the U.S.- which I've now visited 10 times - but also Europe, Asia and the Pacific, often representing Australia). I moved to Sydney, where I was based for over 2 decades (but Brisbane residents who welcomed me back when I actually moved here 5 years ago are forgiven, as I was flown up here weekly for years to sing at the Melbourne Hotel with David Bentley's Boogie Band).
Variations on the same themes during the '80s - concerts, clubs and campuses, national & O/S tours & festivals, more albums, radio & TV - plus promoting tours by Ellen McIlwaine ('80 & '84) and Holly Near ('83), and presenting Tom Paxton, Mickey Newbury, Frankie Armstrong and Jeremy Taylor , and publicizing Jeannie Lewis ' shows..... In 1986 I teamed up with Mara Kiek, Moya Simpson and Jarnie Birmingham, and under the umbrella of Girls in Your Town we performed for adults and schools for 10 years, sometimes known as The Cassettes (doo-wop) and Je Ne Sais Choir (multi-culti). Spin-offs included Bishop and The Actresses (bawdy cabaret), Cinderella Acappella (children's songs by my favourite Oz songwriter, John Shortis ) and Martenitsa (Bulgarian choir).
Since recording my Moving Target album here in '87 and concerts at Expo River Stage and QPAC in '88, I hadn't visited Brisbane for 7 years (apart from an International Women's Day spot in '93). However, on returning from my African trip, I decided on another change/challenge, so headed north, and am now happily based in the tropics, where I've added weekly singing sessions to the workload (ed, mfb: since returned to south to Victoria) (enquiries : 03 5155 3601).
Next project? - Singapore (Aug) and Paris (Sept) 2001.
And so it goes.....For more info, please check my website : members.iinet.net.au/~margretr/
Margret RoadKnight