[ HOME ]


Profile
(Note: javascript must be enabled to view and enable email links.)
---
MARK CRYLE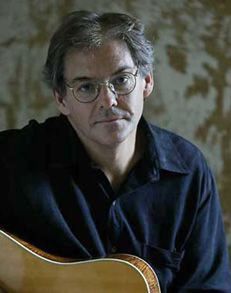 Like most of us, the connection with the music goes back to childhood, listening to the radio and to the Chrysler "stereogram" that lived in our lounge room - in particular to the vinyl albums my older brothers and sisters brought in to our home in Zillmere then located on the northern outskirts of Brisbane. I have it on good authority that the fine suburb of Zillmere is still pretty much where it used to be. Like the music maybe, it's just not quite as peripheral as it once was.
It was a house full of rhythm and blues - that's real rhythm and blues - not the stuff they make these days, Motown, soul, early Delta blues music. There were a couple of Joan Baez records in there too, as well as Lightnin' Hopkins and Leadbelly. Of course there were the Fab Four and The Stones too. They were all grist to the mill of the family stereo and all eagerly absorbed by a boy who was open to their spell.
One day 4 Ontario boys and the son of an Arkansas share cropper exploded into my musical hemisphere. For the uninitiated, that was The Band. There was something about their vocal harmonies and rootsy sounds - mandolins, harmonicas, accordions and songs that held cinematic images that evoked such a strong sense of the past. It was 1970, I was 14 and their eponymously titled album (the brown one) was the first album I ever bought with my own money. It carried me away to another place. I've speculated whether part of the sheer joy lay in the mystery and the magic. These days I can listen to a song and hear the chord changes in my heard - sorta - if they're simple enough . Back then I had no idea how it was done. 35 years later that album still carries me away. My mum had bought me my first 6 string acoustic for Xmas the year before. Behold the mighty Terada!!
I was hooked on music and buying albums "on spec." I discovered musicians by happenchance who became great influences on the musical "career" I hadn't even envisaged then. Fairport Convention, Lindisfarne, Richard Thompson, Jackson Browne, Bob Dylan, Neil Young, James Taylor, Steeleye Span, Joni Mitchell - all served to open the ears and deepen my understanding of where the music came from. In the late 70s a school friend of mine went off to London. I sent him off with a shopping list of records to ship back to me. There was no internet to order from on in those days. He duly obliged and some months later I was feasting on copies of albums by John Martyn, Bert Jansch, Al Stewart, Ian Matthews and others. My older sister Erica came home from Britain some time later with a couple of Five Hand Reel albums too.
I eventually made the trek myself. In London in 1984 visiting amongst other establishments, Collett's, a great book and music store - now defunct I believe. There I was - the kid in the candy store. I remember accosting some poor unsuspecting shop assistant telling him that I was interested in Scottish music. He heard the Australian accent and probably thought to himself "This antipodean yobbo probably wants me to sell him some Kenneth MacKellar or something!" He suppressed the inner urge to have me forcibly removed from the shop and hesitantly lifted a copy of Dick Gaughan's Handful of Earth from the racks. I said "Oh yeah the Five Hand Reel guy!" and immediately he knew we were on the same wavelength. So unlike many others whose profiles appeared in these pages before me, I was connected to the music well before I became connected to the local community of musicians and their supporters - to the "folk" if you like. That came later.
Sure I was playing. But I was playing bass in a rock'n'roll band with high school mates, learning for the first time about the process of being "up there and doing it" - and the intense enjoyment it could bring. My music continued in this mode throughout the second half of the 1970s and beyond into the 80s. I was working full time as a librarian and studying and raising a family through much of the 80s and the playing sat on the back burner for a few years there. The collecting probably did too.
That could have been the end of it - but it wasn't. Living in the inner Brisbane suburb of Dutton Park some years later, I became aware of strains of music that filtered down the street from a neighbour's house. It transpires that those musical neighbours were members of One Straw, a local folk group with a well-deserved reputation for quality music. There were other musicians in the street too - good ones.
The music came off the back burner in a rush. I was introduced to the wealth of talent at the Sitting Duck, a then thriving restaurant-café in Brisbane's bohemian, cosmopolitan West End. Realising that this was a chance to revisit part of this life that had given me so much joy, I started playing with two work colleagues; singer Ros Roche and guitarist Greg Hillcoat. Now I was connecting with a musical community. In time, we were joined by fiddler Cathy Bell and Jon Jones (now percussionist in the Eric Bogle Band) and in 1991 we did our first gig as Spot the Dog. That band was to prove an exciting, usually fun & rewarding, sometimes stressful journey that lasted through 14 years, 1 tape, 3 CDs, 3 managers, about a dozen musicians, hundreds of gigs and thousands of road and air miles - finally coming to a halt as a regular concern at the end of 2004. The players came and went and I got to play with some superbly gifted musicians all of whom I say with pride are still friends of mine to the point where we reconvened to play again - yep the whole cast, in December of 2005.
Spot was the group that really kicked my song writing into gear. We initially performed songs by musicians who had inspired us. If we're playing primarily for fun though, I thought, we could try to write our own songs. I first had a crack at it in about 1992; I wrote the tune for Ros' words to King of the Wild Frontier then I wrote one called Down to the Fair. It had a traditional sort of feel and one of the band said 'that's not bad, it sounds like a real one'. I took that as an endorsement. Fools that they were - they had created a monster.
My particular love is crafting the songs and tunes. I probably enjoy that more than performing them though I like playing too. When trying to discipline myself to practise an instrument - guitar and mandolin in particular, I couldn't stick to playing the scales for more than about 5 minutes. I was off making up little tunes and trying to find words to fit them. I'm deeply admiring of people who can make things, like furniture or buildings or instruments or clothes or even a good curry. I'm spectacularly inept as a home handyman - ask my kids. So songwriting is my way of trying to make something that will last.
I'm currently performing as a singer songwriter, sometimes solo and sometimes with Spot alumni Cathy Bell & my musical soul mate Richard Evans joining me as The Redeemers. I still get to play bass too, in Jeremiah with Cathy and Richard and Dan Grant. The same little repertory also assembles to play some covers gigs as The Full Quid playing songs by some of our favourite writers. When pushed, I've been known to sing the Bourgeois Blues from that old Leadbelly album I'd listened to on the stereo at Zillmere. "Booj-wa" he pronounced it.
Mark Cryle