[ HOME ]


Profile
(Note: javascript must be enabled to view and enable email links.)
---
MICHAEL BOURNE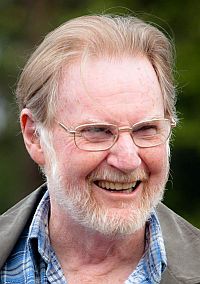 My first conscious music memory was Marlene Dietrich's warm, captivatingly subtle delivery singing Lili Marlene, in a black and white movie. I was very young, probably about four years old.
'Classical' music; opera, Neapolitan songs were the musical background I grew up with. In the early 50s, before going to sleep, my crystal set enabled me to listen quietly to a range music including the Andrews Sisters, some early rock 'n' roll and also the many country songs popular in the day.
At that time my preferences remained mostly Italian, Spanish and French styles although Mozart and Beethoven et al were always high on my list, along with the great romantic composers. I loved tenors as a kid and that is what I aspired to be. One of my uncles had a marvelous collection that I loved so much that I can still name many of them to this day. Later, in the 60s, I extended that interest to most genres of the day. I also became interested some less common genres such as Fado and Rembetika styles. Both are good folk music genres <smile>.
My mother was a lovely trained soprano with a sweet voice, which she could project well enough to carry a block away. We couldn't resist the conviction of that voice when she called. She also played piano occasionally. My father, although he didn't sing often, had perfect pitch and he'd sing us funny songs from the '30s. An excellent chromatic harmonica player, he played country-dance tunes mostly, some at breakneck speed and almost any tune that took his fancy. He also had a violin but hocked it in the 1950s. Using his violin playing skills years later, in the 60s, he would sometimes play Anne's cello (my youngest sister). He was a sheer joy to listen to. Thinking back I sort of took it for granted, the perfect pitch and good technique. He was a perfectionist in most things and at times had a wicked sense of humour.
My main interest was always singing and as a boy soprano I joined a couple of choirs. Having my voice 'break' was somewhat devastating although a light baritone voice eventuated; love singing to this day.
In the late 50s I repaired an old 1930s console radio. This enabled me to listen and catch a greater variety of music, even the short wave Chinese stations. To my interests I added blues... then folk became popular, Peter Paul & Mary, Pete Seeger, Kingston Trio, and I saw Sonny Terry and Brownie McGee at the City Hall. After returning to Brisbane from a stint in the country, my sister Carmel introduced me to the Folk Centre, dragging her big brother along. These were early days, early 1964 perhaps, when the club was still upstairs. Barbara Bacon and Shayna Bracegirdle I remember well for their harmonious madrigals. Stan Arthur (who ran the 'Centre') and the Wayfarers, Margaret Kitamura, Sue Edmunds, Bill Berry, Margret RoadKnight, Peter Woodward Roger Holmes and so many more were all there.
From the late 60s onward were Sue Wighton, Katie Bestevaar still around today and so many others, Mary Brettell, Don and June Nichols; there are too many to list. I continued to attend the Folk Centre for many years until it closed around 1980, when I also dropped out of the scene.
The mid 70s saw my friend Bill Hart encourage me to attend Queensland Folk Federation meetings. This led me to produce the QFF newsletter, typing up Roneo stencil sheets. Some persons remembered this thirty years later after my return to the Folk scene...
Doing background support work - with the inception of 4ZZZ in the latter part of '70s I produced the weekly QFF Folk Programme. Recorded on reel-reel tape at my home, with Mary Ducey as announcer for a few months and later Peter Callaghan, this was broadcast on Friday evenings around 7pm for about 7-8 months. About that time I occasionally acted as sound person for the Roma Street Forum Concerts, which my two young sons enjoyed. During these activities I met many talented musicians some of whom are still performing today, again sorry - too many to mention.
Back-tracking a bit, in 1966, I began studying classical guitar privately with Vladimir Vanek for over 5 years. I attended night theory classes at the old Conservatorium of Music in South Brisbane to learn some grades.
On rare occasions when emphatically "encouraged" to do so, I played classical guitar at the Folk Centre. Later on I became interested in flamenco music, and although I didn't play it, I did teach some classical phrases and technique for players interested in incorporating these into their falsettas. I taught guitar for a few students over the years.
Since re-entering the music scene in 2000, after many nudges from helpful people including Andrea Baldwin, Rhys Owen and others, I was encouraged to start performing publicly for which I thank you profusely. Joining the regular singers and tune sessions has been immense fun. Thanks to those who run it (currently Don Jarmey) and the regulars with their songs and tunes. You know who you are... <smile>
After receiving a call from Alan Mackey asking if I would join a new practice group - 'kitchen table crooners' as we called ourselves to support Alison MacKenzie in learning to play mandolin, I said yes immediately. Thanks to you Alan and to Alison, this encouraged me greatly. This early group was quite flexible: Alan Mackey, Alison MacKenzie, Shez Wright, Rebecca Lucas with her mum, Amanda Gilmour, Dick Halligan (from whom we learnt some great tunes), Johnny Logan. Instrumentally the group comprised of concertina, mandolin, banjo, flute, and guitar(s).
…..I learnt a a great deal playing with these good people.
Thus The Bramstons, after Bramston Tce where we met to practice, was born. Our first gigs were at the MadAss, a Kindergarden fundraiser at Yeronga, and Imbil, also at least one house concert at Katie Bestevaar's home.
The Bramstons line-up changed often, some people dropped away and others joined over the years: Megan MacKenzie, John Hockings, Timi, Gillian Smith. Some members formed Quartermoon with Alison (mandolin), Gillian (fiddle), John (guitar, banjo) and myself (guitar) as a performing group at various clubs, and Neurum Creek Festival. We each sang lead vocals for our own songs with the rest of the group supporting on instruments and sometimes harmonising. Gillian and I also performed some duo gigs at various clubs, Neurum Creek Festival and at Woodford Folk Festival on "The Duck" blackboard stage for a couple of years as Migil.
Most recently, Alison and I play as a duo with occasional extras including Michael Himbury with his very welcome resonator slide guitar backing. We've had and continue to enjoy so much fun! I thank you all, you have taught me so very much.
Stepping back to mid-2005, June Nichols, the editor of the Folk Rag asked a number of people, myself included, for direct help with the production of the publication. June had been obtaining a little technical advice from me over the years. From July 2005 it became my task to create the Calendar of Events centre-fold pages for the Folk Rag and very soon after that the Date Claims and back pages tables.
With the passing of June in February 2006, for most of that year Julie Dendle, Julianne Muscio and Eric and Joyce Simpson helped with the print production while I learnt publishing and did the liaising required for the magazine. In this role I organised the FolkRag Old & New Concerts to raise the funds, and created the final print masters.
Thankfully, Mary Brettell acted as webmaster for many years and Don Nichols still looks after the financial side. Numerous others, including the stoical Erna Matar, have helped to support, distribute and review the 'Rags.
I have been the editor of the FolkRag for just shy of 10 years. Fiona Nichols initially started it in 1996, with June continuing in the role from soon afterwards. Given the now ubiquitous Smartphones and tablets giving easy access to information, I have decided to end the print production, though I will continue to work on the FolkRag website. Thank you everyone: the contributors and all those people who've helped with the magazine along the way.
Finally, I would like to thank all who have 'travelled' with me on my wonderful 'ride'.
Michael Bourne
[top]