[ HOME ]


Profile
(Note: javascript must be enabled to view and enable email links.)
---
NICOLE MURRAY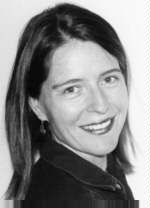 My musical journey started in Melbourne, where I was born. Until I was four, my grandfather was my greatest musical influence. He was a Scotsman who taught himself to play piano, and would play old Scottish tunes and songs with a walking bass line. When I knew him he had lost his legs, and I would snuggle up into his wheelchair and play all the middle notes on the piano (very tunefully, I'm sure!) . At New Year in my grandparents' house we would have a highland piper who would march up and down the hall at midnight playing Scotland the Brave and then up and down Perth Avenue outside. It terrified the life out of me as a small child.
When I was four we moved to Townsville and my childhood musical influences were very diverse. Australian folk songs, my Dad singing Nat King Cole songs over the dishes, a record of Tubby the Tuba with a full symphony orchestra.
I've always been a performer. Amateur theatre, the juvenile eisteddfod, the school bush band... and therein lay my introduction to Irish tunes and the tin whistle. The most wonderful music teacher in the world, Miss Saunders (now Trish Barker, a member of Sydney Scottish Fiddlers and a regular attendee at the National) let me play along at her gigs too, and advised me to at least play the first note of every bar in time if I couldn't play the tune fast enough. This hands-on approach to timing and sight reading also taught me how to put polish on a rough performance.
The Bushwackers became my heroes. (In later years I was introduced to Michael Harris in a Melbourne pub, and was so awestruck at meeting an actual Bushwacker I was rendered speechless. True.) In senior high school I met Alton Twine, who was a student teacher, and he introduced me to the music of Steeleye Span and Fairport Convention. I soon joined his bush band. It was called Tinned Dog , but we later very sensibly changed the name to Rock Wallaby .
There came a great hiatus in my musical life. I moved to Melbourne to train as a visual artist and teacher and I couldn't find the music scene because I wasn't a drinker, so it didn't occur to me to look in the pubs. I got totally absorbed in sculpture, fell in love with a non-folkie and married into a strangely non-musical life. I forgot I could play the whistle. Music was something I used to do. For six or seven years I lived in a whirl of full-time job and yuppie existence.
You know it couldn't last. One night I walked into the Normanby Hotel in Clifton Hill looking for some dinner before a movie and there was the most dazzling sight. A wild tunes session was in full swing, the bar full of guitars, banjos, fiddles, whistles and the marvellous Joe Fitz on box leading it with great enthusiasm.
I couldn't convince my teetotal husband to come down to the pub on a Friday night, but a few weeks later I bravely ventured there alone, a whistle hidden in my bag. I could only remember one tune, the Kesh Jig, but I was possessed!
At those Normanby sessions I met Randall Mathews, Bill Anderson, Mick O'Connor and little Johnny Logan, whose Bastings Street kitchen was the squalid site of many an all night session.
Now at last, when I'd finally found the vibrant Melbourne folk scene, I moved with my husband back to Townsville. But no folk-free marriage could survive an onslaught of folk life as powerful as that, and as my marriage faltered my musical involvement thrived.
In Townsville I started the Yabby Pump Quintet (strongly influenced by Kangaroo Moon), sang with Echolalia, an acapella disco trio (greatest hit, Rasputin) and was a founding member of Rocking Molly, which is still going. The Townsville Folk Club was the hub of my social life, and there I met one of Australia's finest folk singers, and one of my greatest influences, John Thompson .
Then Alton (remember him?) asked me to join Hot Toddy in Brisbane and eight months of ear-wilting folk rock in Dooleys ensued. Great fun while it lasted but my desire for 'real' folk got the better of me. Over two years I played with lots of Brisbane musos, including Toni Wood, Keith Urquhart, Nicola Elwell, Steve Sparrow, Steve Dorahy, Mink, Karina Berry ; and had almost as much fun inventing band names: Rampant Harlotry, Caliban, Errantry, Drunk on the Moon.
While busking in the Valley mall with Glen Donald , I joined the best crack ever - Baldrick and the Cunning Plans, a band so cunning we've done festivals, folk clubs, busking, concerts, an ABC radio live broadcast and a children's pantomime called Tamlin , and made it to the national news while at Woodford this year. A great love of each other's company and passion for music has made every line-up of this band the best of fun. The regular culprits at the moment are Glen, Jeff Jones, John Logan, Roisin Logan and me.
Two of my current projects are some good old-fashioned pub work with Tom Montgomery, Randall Mathews and Steve Dorahy in The Deep Tinkers, and a duo with my partner John Thompson. Working with a musician of his calibre suggests some exciting possibilities, and this musical journey I'm on has never been so challenging and fulfilling.
Nicole Murray 15.02.99