[ HOME ]


Profile
(Note: javascript must be enabled to view and enable email links.)
---
PAT HALL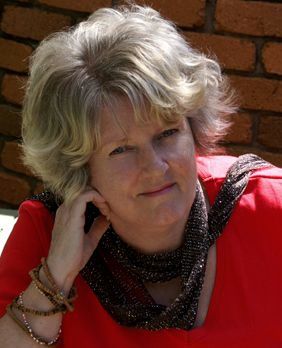 WALES…Land of my Fathers... Male Voice Choirs... Harps... Dylan Thomas and Rugby Union (The Game They play in Heaven). My first memories are of Cardiff Arms Park. Thousands of voices combining to sing the National Anthem before an International Rugby Game. I was five years old. Born in Tongwnlais South Wales On April 12th.
No one in the Family really played or sang, my mother loved ballroom dancing to the Big Bands, Tommy Dorsey, Glen Miller etc. My father loved to bring out the "Mouth Organ" at family gatherings. Sadly he was tone deaf, although he was frequently told this, he still played on. An aunt, who lived next door loved opera, and through her singing aloud to all the arias, I learnt about opera, and especially Madam Butterfly, which I was fortunate to see live on stage in the Kremlin in Moscow in 1974. Summer Sunday afternoons were spent listening to a Brass Band, set up in a Bandstand beside the Lake in Roath Park Cardiff.
I found Radio Caroline, a Pirate Radio station, broadcasting live from a ship anchored three miles out in the Irish Sea; or was it the English Channel? The reception was bad, and combined with my mother sitting talking with her friends in the same room was frustrating, so I borrowed money and bought my own transistor radio which I used to take out into the garden most evenings.
Years later things hadn't changed much, just took a Bottle of Port, and an extension lead for my 3-in-1 player. Jazz and Blues became favorites, from Count Basie to Brubeck to blues, Billie Holiday - Forbidden Fruit - I need a 1000 words just to tell you about her, and that song.
Tom Paxton, Judy Collins, Joni Mitchell, another genre of music. In the sixties in London and then Bristol in the west of England, there I met the man I married.
Two years later we left to live in South Africa. The first six months were spent in the Transvaal and the rest of the time in Durban in Natal. The Zulus in Natal were amazing, singing and dancing in groups on the waste ground near our apartment, Mandela was still on Robin Island; 'Blacks & Whites' were not allowed to sit on the same seat in the park or go to the same beach, hotel or restaurant. Hey, this is a person who used to go down to Tiger Bay (Cardiff) to the Reggae Clubs; I will not be segregated. Had already begun to feel some of the White South Africans were still fighting the Boer War. They called us red necks. Local white music didn't interest me. Even though there was a cute Scottish guy who sang Donovan songs in a nearby hotel.
There was an underground mixed music club, right in the centre of Durban, I was taken there by a Scandinavian work associate. Behind closed (and locked) doors we listened to music similar to Shaka Zulu and Ladysmith Black Mambazo.
After being told I was not allowed to speak up for the Zulus, to shut up or get out, my apartment, which was furnished, was ransacked, all our clothing and personal things gone. I chose to leave, not because of those actions, my father had just had a second stroke, he was only 56 and my marriage wasn't really working. After losing my father and having a marriage breakup, I moved back to London, into a world of Irish Music and Draft Guinness. Still listening to Bob Dylan, Cohen, Fleetwood Mac and my classical music.
In a club in Croydon I met up with Trade Unionists, mostly ETU, a new partner, and went with him to sell the Morning Star newspaper outside Charing Cross station. Then on to the Kings Head in Islington, until the early hours of the morning. Listening to John Lewis at The Kookaburra Cafe recently evoked so many memories of those times.
Still very ambitious, I got work with P&O on a cruise ship and half way around the world I discovered I was pregnant. Refused to fly back to the UK with still a lot to see. Steel Bands on the beach in Nassau, Trad Jazz in San Francisco and more.My daughter was born January 18th 1970. I was already thought to be the Mother from Hell when she was a day old and I put the radio headphones over the side of her cot in the hospital. In the car, I played Carole King, and The Spinners - their song The Ink is black, the chalk is white, together we learn to read and write.
After the death of my mother, and my decision to be a single parent, I applied to The Fairbridge Society to come to Australia. After selling my house I went to Spain until I was accepted to come here. There I found the Andalusian Folk Music and Spanish Guitar, often heard in the back streets of Sitiges, a small town on the coast south of Barcelona.
We arrived in Perth July 12th 1975. Lots of Jazz happening in many different styles, Trad, New Orleans, Mainstream /Modern. For many years I did PR for the Perth Jazz Society. There I met Adrian Kenyon who edited a Magazine Called Music Maker. He was also a Folkie... at this time I had met and got to know Murray Jennings ABC. My visits to Toodjay were always memorable. (Ted Egan & His Beer Box) As were my times spent at The Stables & Clancy's in Fremantle.
Moving to Melbourne in 1985, through friends, I found Irish Music & draft Guinness Australian style at Dan O'Connells, Clifton Hill Hotel, Molly Blooms. Listened to 3PBS & 3RRR, went to Port Fairy, heard Sirrocco, Judy Small, Danny Spooner and Friends.
Joined the Peninsula Folk Club. Visited Maldon Folk Festival putting the tent up in the Gully where there were high winds & no showers. and a percussion group from Sydney who practiced all night almost sounding like Baba(tunde) Olatunji.
My first Brisbane Folk experience was around 1986. The AussieNat. ( I think) & Blackthorne. In 2000 we moved up, to be with my grandchildren, both now learning to play music, Yeah !!! I found Folk Redlands, meeting Jan & Harry McKenzie. Not sure how it happened, but I was selling Raffle tickets at the next event. I think Colin Nightingale invited me to a committee meeting (or I invited myself ). I have met so many Talented people. Very Impressed with Paul Tyrell & Sam Shepherd. Go Guys, you have what it takes.
John Holmberg changed my mind about the banjo, my least Favorite Instrument before hearing the Pirate Brides. Redlands Blue Grass Boys changed my mind about Country & Bluegrass around the same time :))
We have great music & a great venue at the IndigiScapes, Capalaba.
Its a FREE afternoon on 1st & 3rd Sundays from 2pm. Tel: 07 3821 5979 or visit www.folkredlands.com
Pat Hall