[ HOME ]


Profile
(Note: javascript must be enabled to view and enable email links.)
---
PAUL LAWLER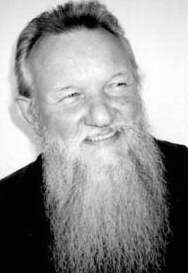 I was born a sensitive little Pisces, into a Liverpool (England) Catholic family of Irish ancestry, in the first year of baby-boomism, MCMXLVI.
I therefore belong to another "stolen generation" : those children that the Catholic Church, aided and abetted by parents, stole at birth for a lifetime of Papist servitude. A typical weekend ran: altar boy at a funeral on Saturday morning, a wedding in the afternoon. Sunday morning - 8am Scout mass, choirboy at 9am mass, altar boy at 10am mass and Benediction in the afternoon. A "day out" was visiting another church!!! (Jeez, it made me cross!!)
I finally escaped both Church and family by emigrating to Australia at age 18, where in later years, my early experiences precipitated a therapeutic outpouring of anti-Catholic Church songs; a philosophical leaning towards Buddhism; a left-wing political stance; and, a healthy mistrust of Authority!!!
My mother was one of four children, my father one of twelve - we were not short on rellies.
Music was an integral part of family life with many gatherings, singing to my Dad's piano-playing whilst Mum sang all the latest Show tunes and popular ballads.
I was into the Beatles (naturally!) and saw them at The Cavern Club.
Australia, 1964, You Beauty!!! The Land of Milk and Honey. After 6 months and 20 jobs, I was offered an apprenticeship with Omega and started on the road to becoming a Watchmaker. I loved it. With a few shillings in the pocket, I sent away to Australian Post magazine for my first folk record : a Marion Henderson EP. A Boomerang Songster of Alex Hood's Australian Folksongs was also a prized possession. (However, I also bought Hank Williams "Luke the Drifter"!!!)
I frequented Frank Traynor's dark little folk den in Melbourne, listening to Spooner & McIntyre. I also went to The Outpost Inn. It was run by Catholics trying to connect with the youth of the day. I played chess and argued theology with the priests whilst listening to folk music.
After transferring to Sydney, I mostly hung out at the Maitland and Morpeth Hotel where on Friday nights, the Folkies took over the Wharfies Bar. Afterwards, we would always go back to someone's place and harmonise in the kitchen. It was at the M&M that I met Kerry Cantlay - an outrageous, left-wing hippie and I happily joined The Out Crowd and met future wife, Rayner,!!
My first public performance in Oz was at the Irish Musicians Folk Club, started by Mick Flanagan in a church hall near Railway Square. St Barnabas maybe? - Kate Delaney would know, coz she and I made our debut on the same night - we were both SICK with nerves!!! This "real live performing" stuff was terrifying and though I later learnt to "act" my way through performances, this fear has never ever left me.
I hitched a lift to Brisbane for the 3rd National and shared a billet with two goats at Bill Berry's place. At the 4th National in Sydney I performed in Mike O'Rourke's "Magic & Supernatural" workshop.
In 1971 my restless nature took me to a job in The Territory, travelling via the 5th National in Adelaide where I co-ran a workshop on Seduction with Warren Fahey!
Upon arrival in Darwin, a newspaper ad caught my eye "Is anyone interested in folk music?" The Top End Folk Club was formed and after 32 years, it's still going. I also formed a lasting liaison with renowned folklorist and Mate, Paul Stewart, and we've created many Festival Workshops together
Restless again, I moved overseas to Tasmania, saved a bit of money, then in 1974 really went OS.
Whilst driving through the small town of Clifden on the west coast of Ireland, I went into a bar for a pint of Guinness (as you do).
The 21 year old Australian barman, upon hearing that I played and sang, booked me to perform in the bar each night. What a summer that was! Me singing in the corner and the barman lining up pints of porter! We had a great time. Oh, by the way, the barman's name was Bill Hauritz.
Bill and I spent the following year in Sweden collecting used clothing for an International Aid agency. After squatting awhile with Alan Forshaw in London, I returned to Oz and watchmaking. But, the writing was on the wall so I studied electronics and ended up a Tech Officer in the PS.
I started Songwriting in the 70's via John Manifold. Then, the TEFC's 10th Birthday Celebrations needed a song and so "Darwin is Beautiful" was written to the tune of "The Nightingale" and performed at the 15th National in Brisbane 1981.
Whilst performing solo, I was also singing in a cappella harmony groups, Green, White and Light, and then Chameleon, with Tony Suttor. I was also encouraging a shy Perth girl named Richenda Bridge to sing. A group of us then formed a folk-rock band called Gutter Press, playing at the 21st National in Alice Springs 1987. We then pulled the plugs out and formed No Strings Attached, a seven-piece a cappella, performing at Kuranda National, 1990.
I was always very busy. I built two Darwin houses; one now on the National Trust as part of a "significant housing precinct" whilst the other, looking like a flying saucer, I co-built with a now not-so-shy Richenda.
I have always had a passion for sculpture, creating many works in my spare time. I finally resigned from the PS and enrolled in a Fine Arts degree at NTU.
During this period, I met theatre director Neil Cameron and worked with him, creating sculptural images for large-scale outdoor events where we burned down lots of things - including the set.
In 93 Richenda and I moved from the heat of Darwin to the heat of the fire at Maleny : I became a Licensed Pyrotechnician, working on over 40 fire events from Airlie Beach to Port Arthur. But, although I loved the smell of gunpowder, I retired from the Burning Business in 98 to help out at our local coffee and booze hangout, The Up Front Club.
Richenda inveigled me into singing again and so we started A Bit of Folk on the Side : our monthly gatherings have become quite popular! It's really lots of fun and our new a cappella harmony group Work-in-Progress is making some, despite my time being taken up with The Woodford Folk Festival as its new Fire Event Director.
Yeah, it's the smell o' gunpowder y'know ~ once it gets in ya blood!!!
Paul Lawler