[ HOME ]


Profile
(Note: javascript must be enabled to view and enable email links.)
---
PENNY BOYS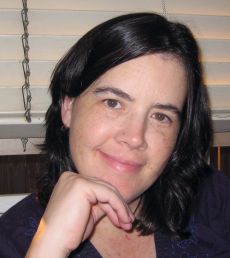 I was born in Brisbane and have lived here all my life with the exception of two tours of duty in the USA, the second of which was responsible for the tragic break-up of legendary folk super group The Poachers. Luckily Cathy and Andrew have since forgiven me.
Music has always been a big part of my life, but I was a latecomer to folk music, at least as a singer of it. My parents are Australian-born but from a young age I was fully aware that we were of the British Isles on all sides and I felt such an affinity with its music and culture, although that was mostly of my own imagining. My earliest musical memories come straight from the pile of albums that lived on the shelf below the turntable. It was very varied - everything from Maria Callas to the Bushwackers with Led Zeppelin and ABBA in between, and it was always about the singers with me. Steeleye Span's Original Masters had me completely hooked and best of all my Uncle Andy lent me the sheet music (I never gave it back).
My Uncle Andy was only 12 years older than me and lived in the rumpus room under my grandparent's house. It always smelled of what they called exotic cigarettes, and he dabbled in eastern religions and painted a wild psychedelic mural on the Besser block wall, and played music, which was my favourite part. He played guitar and sang in a band, wrote and recorded songs - I thought it was the coolest thing ever. Meantime upstairs, my grandma was a very serious and accomplished pianist – she could sight read anything. As a kid I took piano lessons and played trumpet and sang in every school choir going, but a lack of discipline meant that I was never going to make it in "classical" music. Besides, always in the back of my mind, there were Maddy and Sandy and Bob, like sirens, calling me to the dark side. In the early 90s I joined a band called Mythica, with some friends of our flatmates. We played a few local venues, and a festival at Mowbray Park but we were not really a good fit. They were all very theatrical and animated and liked to dress in medieval costumes and I was way too shy to do anything but sing. Stagecraft is still not my forté to this day.
Phil and I got married, and we left Brisbane and moved to the US in 1995. Bloomington, Indiana was a smallish college town in the Midwest, which seemed to be stuck in the middle of a corn field but was also on the route from the southern states to Chicago, so musically it was a real passing-through point. Phil was a science post-doc and I landed a job working behind the scenes at the School of Music's Musical Arts Theater. Highlights of that year-and-a-half included singing in the Bloomington Community Chorus in a church hall next door to the John Mellencamp Stadium, sitting in a third row seat to see Bob Dylan at a small auditorium show, and discovering Old Time and Bluegrass. I was fascinated to hear those songs that I knew as English and Irish, transformed by their journey across the Atlantic Ocean to Appalachia.
One night at a local organic juice bar and music venue called the Wild Beet, we chanced upon a passing-through-on-their-way-to-Chicago Texan band called Aunt Beenie's First Prize Beets (no relation to the bar). That night Karen Poston sang her hauntingly beautiful song Lydia about an old woman lamenting the loss of both husband and son to coal mine disasters. It has been one of my favourite songs ever since. I bought their homemade cassette tape that night and wore it out. It's full of great songs but Lydia was the one that stuck.
Next came an unexpected but very fortunate move to Berkeley, California, just across the bridge from San Francisco. It was like a whole different planet, and awash with all kinds of amazing music. There were too many gigs to choose from every weekend. Once again I got lucky and found a great job working for the Department of Music and a good choir to sing in, but I still wasn't really singing folk music. Then along came Shay Black's Sunday Irish session and everything changed. Shay (of the famous Irish Black family of musicians, brother of Mary) has lived in the Bay Area for many years and is a fixture on the west coast Irish scene. It took me three months to pluck up the courage to sing a song, and then they couldn't shut me up! My taste in songs tended toward the maudlin, and as a joke, Shay would often introduce me by asking what that night's body count would be.
Just a reminder here that the Folk Rag is responsible for my meeting up with Andrew Heath and Cathy Bell and the start of the Poachers. It was 1998 and I had just returned from living in Berkeley, where I had become a regular attendee at the Irish session. There's nothing like getting up in a rowdy pub full of fiddle and bodhrán players (tunes, tunes and more tunes!!) and just singing – just you, no help – as loud as you can to compete with the clinking glass and the deep fryer. You could never sing the same song twice and you couldn't read the words, so this lead to an almost obsessive pursuit of the next song, fully learned from memory (yes, all ten verses) before the next Sunday evening.
By the time I came to sit down with Andrew and Cathy at her kitchen table in Indooroopilly, I was full of songs and ready to play, which was lucky because just three weeks later we found ourselves fronting up to support Capercaillie. It was a hair-raising trial by fire, but it started us on our way. Meanwhile I was leading a double life, singing folk music by night and studying for a degree in classical singing at QUT by day.
As fate would have it, we returned to Berkeley in 2002 for what was to become an 8-year stint. This meant that The Poachers were obliged to part ways just four years after forming, however we had played at some great festivals, recorded a well-received CD which achieved some airplay on ABC Radio.
Back in Berkeley, I got my job back in the Music Department at UC Berkeley with a promotion to Concert Manager of the performance programmes. The experience of living in the Bay Area again was so amazing, with world class musicians playing somewhere around almost every weekend. A very busy work life combined with a couple of kids meant I was largely out of performing regularly on the folk scene for a few years, but 2010 saw us bounce back to Brisbane again, and this time it's for good (I hope) so keep an eye on The Poachers, Mark II!
Penny Boys