[ HOME ]


Profile
(Note: javascript must be enabled to view and enable email links.)
---
PHIL BROWN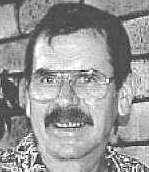 Phil was born in Newcastle NSW and grew up during the '60's listening to contemporary Folk music which had a higher profile in the pop music scene at that time, when hits from performers such as Peter, Paul and Mary, Joan Baez, Bob Dylan and The Seekers gained air-play all over the world. Even the real pop songs had a gentle "folksy" feel about them. Phil like many others was influenced by what he heard, but it wasn't until he was in his 20's that he actively played an instrument.
Luckily for Phil, in 1972 Don & June Nichols moved into the block of flats where he was living at the time and they introduced him to the "Folk Centre" down the laneway off Ann St. Brisbane, which ran every Friday, Saturday and Sunday night. After the Thursday night at the "Barley Mow" and the Saturday night at the "Folk Centre" most would sing their hearts out at the inevitable party till the wee hours. It took Phil a while to pluck up the courage to actually get up and perform in front of an audience, but he eventually did, and didn't look back.
Phil spent some time in Melbourne and then in the UK soaking up the music. Eventually he returned to Brisbane where in the early '80's he had a heavy involvement in the organisation of the "Barley Mow" Folk Club held in a church hall at East Brisbane on Friday nights.
The folk scene in Brisbane was vibrant and the Barley Mow had interstate and international acts such as "Bloodwood", Derek Brimstone and Vin Garbutt to name a few and Phil took on the important job of mixing sound for these concerts.
Later he ended up doing sound for Kitchener's Last Band and later still became a member of Kitchener's Privates playing electric bass and then keyboards. This band played for Bush Dances at the Morningside School of Arts Hall for some ten years. He also played music with "Kintra" along with Jan Davis, Jim Law and Terry Jacob.
In the early 90's he played a major role in the organisation and sound of the Folk Club held at the Shamrock Hotel, Fortitude Valley.
During the last few years Phil had spent much time learning the ins and outs of computers, especially the sound side and in 1997 he recorded and produced the "Full Flight" CD for Jan Davis.
For many years Phil had been in charge of sound at the Dance Venue at the Woodford Festival and The Restaurant Venue at The National along with mixing sound for various smaller concerts including our own "Folkies Old & New" (Thanks for being there for us Phil. Ed.)
Sadly Phil passed away Tuesday 4th May 1999 in Newcastle, after a short battle with cancer. His friends bid him farewell at his Wake held 14th May 1999 here in Brisbane. He will be sorely missed.