[ HOME ]


Profile
(Note: javascript must be enabled to view and enable email links.)
---
ROS ROCHE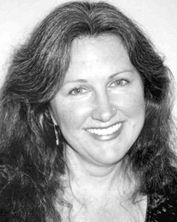 I was born and grew up in Brisbane. Mum was a violinist, classical singing teacher and school music teacher. She was doing her TMusA and AMusA studies during my early childhood, and whatever she sang I sang too. She told me I even sang her Mozart arias in my sandpit at the age of four.
Mum taught voice pupils at home, so I absorbed a lot of singing lessons without ever formally taking one. I didn't want to because classical singing seemed terribly contrived, and when I first heard folk music I understood why. It was like finding my own tribe. Folk singing had an emotional truth that captured me and has held me ever since. Fortunately, Mum and Dad had quite an eclectic record collection, so I got to hear music and singing styles from all over the world - I particularly liked Appalachian, Irish, Russian and Israeli folk music, and Japanese Kabuki and Noh singing.
Until recently I thought the music all came from Mum's side of the family. But I recently found out that I really am related to that bloke called Ross Roache , that everybody kept mentioning (See Ross's profile Feb 2003 no. 72) - turns out he's my second cousin - so there's obviously a lot of music on Dad's side too. (Where were you hiding when I was growing up Ross?)
I played guitar and sang - heavily influenced (of course!) by Joan Baez and Cat Stevens - throughout my teens. Round about then however, I was hit by an extreme social shyness that meant I couldn't bear to sing in public even though I secretly wanted to. I remember looking up folk clubs in the phone book in the early 80's and seeing the Barley Mow , and being too shy to even ring them. Years of heavy smoking in my 20s deprived me of my singing voice almost entirely, so for quite a while singing became something I "used to be good at once upon a time".
My first Maleny Folk Festiva l 1990/91 was a revelation - felt like I'd found nirvana. Still a shy person of course, so I didn't actually speak to any of the singers, or sing myself. Just kind of loitered round the edges, both blissing out and burning up inside with frustrated feelings of "I bet I could do that too". Same story at the National at Kuranda that year. I remember one late night session under the school, being on the verge of singing throughout, and finally having to leave because I couldn't stand the torture of wanting to do it and not having the guts.
It wasn't till 1992, when as an ex smoker I was rediscovering the joy of singing, that a work colleague heard me, and told Mark Cryle , another work colleague, who invited me round for a sing. We were soon joined by Greg Hillcoat , and then by Jon Jones and Cathy Bell , and Spot the Dog was born. After a nerve wracking first performance at the Sitting Duck , for the next three years or so these fine and infinitely patient musicians put up with my total ignorance, lack of ambition, and reluctance to perform. I'm still not sure why, and I bet they still wonder sometimes too, but it was incredibly lucky for me, providing a fantastic apprenticeship on the music scene.
The Spot the Dog 10 year reunion gig in March this year was a complete riot, and I was reminded of how in those first years, in the middle of Spot gigs, I'd so often be thinking to myself "I'm the luckiest person in this place tonight - because out of everyone in the room I'm the one that gets to stand up here and do this". It still amazes me. (Thanks for letting me have that feeling again guys!)
During the Spot years Annie Deller (nee Peterson) - a real inspiration - was putting together the first Women in Voice cabarets at the Duck , and she somehow persuaded me to sing in a couple. I'll be forever grateful. I recall the terror (those aliens never did kidnap me however hard I wished) - but also the amazing freedom of singing alone for the first time. Except of course for Greg, who musically held my hand with a subtlety that's both rare and precious.
After leaving Spot for overseas travels, I returned in '97 to varied musical muckings around. Fortune smiled, in the form of my soul sister and musical goddess Helen Rowe , without whom life would be altogether less rich. With Helen I was part of the journey of Pilgrim , alongside wonderful singers, musicians and friends Mary Fletcher, Ann Bermingham (for too short a while), and Greg (yet again) - playing some Woodfords , and the National among many other gigs. This lineup morphed into Bessie along the way, losing Anne and Greg, but scoring Lonnie Martin. Bessie is in morph phase again - who knows what to next?
We last performed at the magical Gulgong festival, reminding me why I fell in love with folk festivals in the first place. One of the highlights for me was the singing of Judy Pinder - whose recent Sean Nos workshop in Brisbane was a real treat. Gulgong led me to the opportunity of a cappella singing with Simon Wells in The Silence of the Instruments , (formerly Serious Black Hats - We were on at Folkies Old and New August 16), along with Jenny Chirnside, Josephine Frankland, and Marco Shortis. It's more fun than work - and why else would we do it? I'm also having a great time, (but not a lot of practices Bill!) working with my bestest mate Bill (Beast Feast) Rodgers on a little collaboration called Smokey and Rattie , which first saw the stage at that same FO&N night. Not to mention the chance of working with Maree Robertson on a couple of her original songs in the same concert.
So musically, life seems full of possibilities, and that's the beauty of this joyful conglomeration of people called the Brisbane folk scene. Even though I only float round the edges, it's always welcoming and warm and generous, and it's given me some of the best experiences and friends of my life. I wish there was space to pay tribute to them all. For the Duck and the Pod, and Helidon, and Mudjimba, and Maleny and Woodford and the Solstice , for the D & Ms, the parties, the sessions and above all the glorious music - thanks!
PS - thanks to Poppy for the glam photo!
Ros Roche