[ HOME ]


Profile
(Note: javascript must be enabled to view and enable email links.)
---
RYK ROSTRON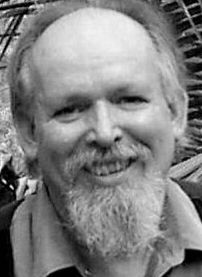 I was born and raised for seven years in Condobolin which is the dead heart of NSW. Not much music there except Burl Ives singing Little White Duck on the wind-up gramophone. Then it was a year in Adelaide with my aunt, cousins and little brother. Don't remember any music there but it was fun with lashings of bread and dripping after the roast each week. Yum! Caught up with mum again in Sydney at age eight and moved from job to job with her as she built a career in the nursing industry.
By the time puberty hit I was developing an interest in music and was given my first record player. My first record was Wooden Heart by Elvis, still one of my favourites. I did try a spot of dancing but gave up after the Stomp went out of fashion. At high school I did try out for the school choir but wouldn't come across for the teacher so that was a musical dead-end. I took up surfing around the same time and didn't try music again until I was about 16. The auditions went badly. No-one believed I could sing just like Mick Jagger!
So I stumbled from bar to bar for the next fourteen years including a trip to England for three+ years where I met a lovely woman whose ex was a musician just dying to take my mind off this beautiful muse as he tried to woo her back. All he succeeded in doing was teaching me a few chords on his acoustic guitar and rekindling my desire to be a musician while I enjoyed a fantastic relationship with Kate. Sadly she refused my invitation to return home with me and eventually met a lovely man with no interest at all in playing music.
Armed with this new knowledge I arrived back in Aus, got a job and proceeded to learn as much as I could about being musical in the shortest possible time. I called in few favours with music type friends and determined I would be playing the world stage before I turned 35, which coincidentally was the year I had calculated for my death due to excessive life-style.
Needless to say I didn't mind shooting past 35 as it meant I could continue my musical journey which started on Monday nights at Rodd Taylor's weekly jam sessions. So many people attended these sessions on occasions that Rodd made everyone of us write our preference for tea and coffee on the wall list provided and we took it in turns in the kitchen. That was the most constructive period in my odyssey, singing my first song to people who would become my peers. Brings a tear to the eye.
My first public performance was also with Rodd at one of his wine bar gigs. We formed a duo called Joint Effort and I even ventured into the world of solo performance. The next big break was the massive pneumothorax that sent me to Northern NSW for a year to recuperate and continue honing those skills that are in such demand today. 'Twas there I discovered bluuuueee ggrraasss and incorporated that into my repertoire. But that was boring so I moved to Victoria and played in my first full-time band, Grand Ridge Road. Now that was fun! Trad and contemporary folk music for every occasion.
Living in isolation in Far East Gippsland had its ups and downs. Distance was a killer but some locals were getting together regularly to play music and other things so Ray Dale, lute player extraordinaire, and myself organised the Bairnsdale Acoustic Music Club which drew closet musos from far and wide. It seemed my musical lifestyle was in full swing.
I met Gaye there, married, had kids, bought a mortgage but still managed to get away once in a while to play a bit of music. The local festival was Nariel Creek over new year, well known to the likes of Ken Butler. One of the longest running festivals in Australia. The drive was always a heart stopper, through the gorge country of FEG where you sometimes had to reverse half a mile if you met a vehicle coming the other way. Caravans and trucks prohibited, I kid you not. But arriving on the other side fairly stopped your heart as well as it's some of the most spectacularly rugged and beautiful country on offer.
The Victorian weather finally wore Gaye down so we moved to Townsville just to be extremely different. I was well past 35 by this time and realized that there are some lovely people in Townsville and it appeared I wasn't about to die in the next couple of months so I set about seeking out the legendary Townsville Folk Club to meet some of them. I have found since that many of Brisbane's musos have spent some considerable time in the sweet reverie that is TFC including Snowy and Jeff Jones.
That's when the hit sheally fit the ran. Don Jarmey, Tom Montgomery, Angie Kitzelman, Michele Govan, Roger Taylor, Matthew Moline, Michael Tully, Rose Broe, Mick Tunny, Adrian Jeffries, Mark Dalton, Ros and Chanel and Snowy are all people I first met in Townsville. I infiltrated a band called The Rogues and started turning up at practices and gigs and shamed them into paying me a share of the ill gotten gains. It was paradise! Then I got bored and moved to 'Brisvegas'. But not before The Rogues it seems. They had realised it was me that people came to see and they couldn't afford to give that up.
And the rest is history as they say. Highlights are my children who have put up with their old man for nearly 18 years and 21 years respectively, playing with The Rogues for over 12 years, many trips to Woodford which has become a part of life, The Pirate Brides where I get to play with the bestest women I know and the fact that I can't even begin to name the all people I have grown to love in the greatest town ever. I now alternate my time with as many people as will let me sit in and for that I will be eternally ..........
And life goes on, it's own sweet way. Its twists and turns, it's tricks and treats, surprises everyday" Alan Mackey
Seeya
Ryk Rostron