[ HOME ]


Profile
(Note: javascript must be enabled to view and enable email links.)
---
SILAS PALMER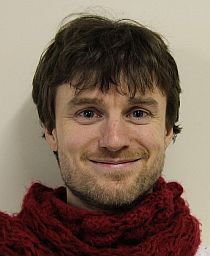 I was born in Balmain, NSW, but moved to the north coast of NSW when I was 3 years old, to a tiny little town called Stokers Siding. I remember attending a bush dance at the Stokers Siding Memorial Hall, seeing someone there playing fiddle and immediately falling in love with the sound and look of the instrument. As luck would have it, my first teacher Barry Singh lived just 2 doors down the road, and so I got to work learning Twinkle Twinkle Little Star and Lightly Row from Suzuki Book 1.
At school, my teacher Mrs Hardie was concerned that I wasn't holding my pen properly (I remember many colourful triangular rubber pen grips), so Mum and Dad got me to do piano lessons as well – as a way to improve my co-ordination.
Mum and Dad had a big collection of records – lots of trad recordings like The Chieftains "Boil the Breakfast Early" and Steeleye Span "Below the Salt", but also things like Dr John, J.J. Cale, Leon Russell, Elton John, Steely Dan, Michael Franks "The Art of Tea" and a heap of classical and jazz albums. I remember Dad would go into op shops and buy any interesting-looking vinyl they had.
I remember a lot of shed jams during my school years. Dad was an avid reader of the Trading Post, and over the years he'd assembled a collection of cheap, but playable instruments – a PA, a drum kit, a bass guitar and a keyboard – which all lived in the shed, with the chicken feed, rolls of fencing wire, masking tape, and other knick knacks. Dad would invite a bunch of local musicians over once or twice a week, when we'd all head up in the shed and play The Cure, blues tunes, and whatever anybody brought along.
When I moved to Brisbane in 1996 to study piano at the Conservatorium, I didn't imagine that I'd one day be a folk musician. That all changed a year later – Spot the Dog put an ad up on the noticeboard saying they were looking for a fiddle player who could also play piano. I gave them a call and got the gig. Although there have been a few lineup changes, we've all remained good friends. I'm pretty sure we'll keep playing together until they carry me away in a box.
I've been heavily influenced by the music that the Spotties played and listened to – lots of great American and English stuff like Lindisfarne, The Band, Gillian Welch, The Kinks, Sam Cook – and Mark (Cryle) and Richard (Evans) would always be popping on new music they'd found – mostly all amazing.
I'd put Frank Zappa on in the tour van (and other suggestions from my Conservatorium friends) and it would all be terrible in that busy academically appealing sort of way. Most of those tapes went out the window somewhere between Parkes and Forbes.
I began playing with Women In Docs in 1998(?), and they got me listening to Tiddas, Indigo Girls, and the Waifs. Then after that, the floodgates opened and I tried to play with everybody. I've toured China, the US, Canada, New Zealand, and all over Australia. I've played in rock bands, folk bands, Irish bands, pub rock covers bands, rockabilly bands and orchestras.
More recently, I've started playing music with Chloe Hall, who is a fine musician and songwriter in her own right. We met at the Wintermoon festival in 2010 and decided it would be a good idea to play music and travel the world together. So far in 2011, we've got a new album that came out in July 2011, a UK tour in August, our Australian tour in September / October … and lots of exciting things planned for 2012.
We'll be releasing regular videos of our travels, and I'd recommend that you check out www.chloehall.com.au and have a look. We're very excited about our music and hope that you will be too.
Silas Palmer