[ HOME ]


Profile
(Note: javascript must be enabled to view and enable email links.)
---
STAN ARTHUR
AN OLDIE BUT GOODIE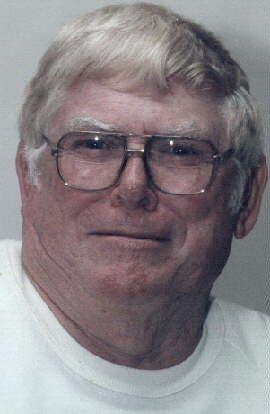 Since Stan Arthur was a young 'un he was interested in folk songs without realising at the time what they were. He says, "To me they were just good old songs with a story to them."
After Navy service in the Second World War, Stan was de-mobbed in Brisbane and became involved in collecting folk songs around Queensland and Northern New South Wales, along with Bill Scott, Bob Michell, John Callaghan and others.
In the early 1950's Stanley joined the cast of the first Queensland production of Dick Diamond's play "Reedy River." The whole play was built up around Australian Folk Song which made him even more interested in the collection and singing of these traditional tunes.
From the play "Reedy River" sprang one of the first bush bands in Queensland, The Moreton Bay Bushwhackers Band which gradually formed The Queensland Bush Music Club and then later The Queensland Folklore Society. During this time Stan teamed up with Bob Michell and travelled to small communities throughout Queensland to collect the songs that were being passed down from parents to children in the oral tradition.
The Moreton Bay Bushwhackers consisting of Stan, Bill Scott and others and John Manifold's Bandicoots Band which included luther Doug Eaton, released a 10" EP record on the Wattle label call Folk Songs from Queensland for the Queensland Centenary Celebrations in 1959.
In 1960, Stan presented a tape of Australian folk songs to Dave Guard of The Kingston Trio. Dave in return gave Stan a tape of the American folk group The Weavers which opened a whole new world for Stan that of the American folk song. This encouraged Stan and a few friends to form a folk group that could introduce all these wonderful folk songs to the public. Thus The Wayfarers were born. The group consisted of Stan Arthur, Garry Tooth, Bob Stewart & Alistair Frazer.
The Wayfarers became the resident group at the Folk Centre for a period of 13 years, every week, three nights a week and they have backed many other artists who have become headliners in their own rights. Over the years with the entrance of each new member of the Wayfarers the flavour change subtlety, but the flavour that Stan injected still stood out. Stan had a very large collection of English, Irish, American, Australian Folk songs along with a lot of fringe folk material, but sadly much was lost in the Brisbane Floods on 1974. In 1977 the Folk Centre closed its doors for the last time and The Wayfarers went out as a professional singing group at the Stables Restaurant at Las Palms Holiday Lodge, Surfers Paradise, on the Gold Coast, where they remained for 7 years playing 3 nights a week on average.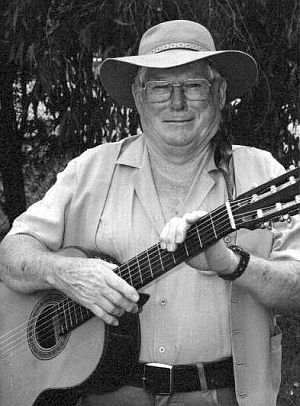 Over the years The Wayfarers (in many different line-ups but with Stan always at the helm) have been support act for a number of national and international artists such as, Sonny Terry & Brownie Magee, Steeleye Span, Stephan Grapelli, Leo Kottke, Stefan Grossman, Max Boyce, Charlie Pride, The Guinness Irish Concert , Ray Price, Don Burrows, Foster & Allan, Christie Moore, and 3 shows with the Furey's and Davy Arthur. They have also had a few tours of Japan as representative for Australia.
Unfortunately Stan passed away at 12:38pm Wednesday 14th April 2004 He had spent most of his adult life involved in a field which made him very happy and in the process he also enriched many other lives he touched during the years. We lift up our voices and a cup to a great man Stan Arthur, Queensland folklorist and collector and front man for the Folk Centre and the long lived Wayfarers. Thanks Stan for making a difference.
The Wayfarers are still active today, but sadly without Stan, who was the only consistent original member throughout the years. Up until two weeks before Stan's death, he could be seen singing with The Wayfarers at the Kookaburra Cafe most Wednesday nights He has left us a legacy to carry on. The Kookaburra Folk Club still runs (ed - mfb 20120: now as Red Hill Folk) every Wednesday night so come down some night and enjoy the informal atmosphere. Admission is FREE and Floor singers are welcome. Some acts you may catch there are Anne Infante, Mary Brettell, John Lewis, Ross Roache, Ian Clarke, and Don & June Nichols, (ed - mfb 2012: June passed away Feb 2006), occasionally Dave McConnell, John Dvorak, Mark Davidson and Bob Townshend, just to name a few.
We all thank Stan for his contribution to Folk in Brisbane and we will carry on where he left off.
Updated from THE FOLK RAG no 3, October 1996
See A Tribute to Stan Arthur