[ HOME ]


Profile
(Note: javascript must be enabled to view and enable email links.)
---
SUE WIGHTON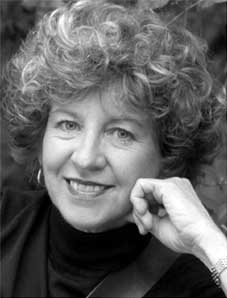 I was born in Brisbane and grew up at Geebung on Brisbane's northside. To this day I still have an inexplicable reluctance to cross the river and, once on the southside I become confused and disoriented! Both my parents were from musical families – my father had been a violinist and my mother, Elsie had a beautiful singing voice.
Mum was one of six children and I remember family parties under Uncle Ted's house at Christmas with my aunts and uncles singing old favourites in close harmony. Amazingly, everyone could sing! There was always music in the house at Geebung and singalongs too on family car trips, often with Jack (my dad) tapping the horn as an ostinato!
In high school (displaying nerd-like tendencies even then) I joined the folk club, teaching myself to play first, the ukulele (how uncool is that?) and then the guitar. While everyone else was buying the Rolling Stones and the Beatles, and going to blue light discos, I was wearing skivvies and listening to Joan Baez and Judy Collins (still two of my absolute favourites).
In the early 70s the famous Folk Club in Ann Street was still going strong, despite the influence of rock and pop. I guess I went along out of curiosity and was instantly seduced by this haven for interesting characters and amazing musical talent. The Folk Centre proved the perfect introduction to performing for me. For a shy and unsure performer, singing to an anonymous audience seated in this pitch black cavern was a liberating experience. Somehow I thought if I couldn't see them, they couldn't see me! It was here on stage at the Folk Centre that I began to understand the power of a simple song, sung from the heart. 
I'll always be grateful to the Folk Centre and Stan Arthur for giving me the opportunity to perform and for introducing me to some wonderful musicians. I fondly remember duets with Alan Knox and the amazing feeling that comes with making music with kindred spirits.
Since the Folk Centre days, my musical journey has taken me down many side roads. I started singing jazz in my late twenties at the old Adventurers' Club on the river at Kangaroo Point (now the Brisbane Jazz Club). I still perform jazz at City Hall concerts and special events. For example I recently performed a tribute to Gershwin at Walkabout Creek Cafe with pianist Clare Hansson and bass player Chris Pearson. In October of last year, I put on a concert at the Tweed Art Gallery where I sang songs by Faure, Noel Coward, as well as songs from my folk repertoire and some originals.
I've also written quite a few songs since my early folk singing days, a couple of which appeared on locally produced albums, Gathering Thyme and Thyme by the Bay.
A personal musical highlight came for me in 2003, when I decided to put on my own concert at the Schonell Theatre. I performed a range of songs I love to sing from folk to jazz standards to bluegrass, accompanied by some truly outstanding musicians – some old friends and some new ones. To my delight the concert was near to a sell-out! What a thrill to perform all my favourite music with no limits on style or genre and to communicate with an audience who was with me all the way! It was a night I'll never forget.
Right at this moment I'm not making a lot of music, at least on a regular basis – sadly, work and other commitments keep getting in the way. However I'm keen to keep performing the songs I love to audiences who enjoy my style of performance. I'd like to think I may write a few more songs, though I fear there's not quite enough angst in my life to generate song-writing activity of any conviction and originality.
Who knows what the future holds? I'm always looking for new songs to sing and new audiences to entertain. I loved presenting my own concert and have not ruled out the possibility of fronting up again for a second 'one night stand'! My erstwhile bluegrass band Unsung Heroes may well get dusted off for a few more performances again this year at the Mad Ass and I've been asked back to Northern New South Wales to do another gallery concert.
Being able to share your music with like-minded souls is a pleasure and a privilege and I hope to continue doing this for many years to come!
Sue Wighton
Sue omitted to tell you that in the early 70s she and Sue Edmunds performed along with Alan Knox and Jeff Simpkins and of course Stan in the Wayfarers for a few years. It was quite a coup as Stan had always replaced Wayfarer personnel with male performers, then to take on two great female vocalists was a pretty unusual move for Stan. In fact it was this line-up of the Wayfarers who were fronting the Folk Centre when Don and I arrived in Brisbane January 1972.
Also Sue and the Unsung Heroes did a most outstanding performance at our August Folkies Old & New Concert last year. (2004) Thanks for that Sue. ED (June Nichols)