[ HOME ]


Profile
(Note: javascript must be enabled to view and enable email links.)
---
TONY HURLEY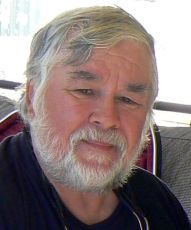 I was born in the docks area of Newport, Monmouthshire, South Wales in 1946. I grew up in a terraced house in Pill (Pillgwently), within walking distance of the Dock Gates. As far as I know, neither of my parents was musical. I was told my Grandfather used to play the mouth organ, but he died before I was born. I had an older cousin, Bryn. He was about 10 or 12 years older, could play the mouth-organ and gave me a Hohner Echo mouth-organ when I was about 6 or 7 years old. I quickly learned to play by ear and remember giving a performance at the local infant's school before graduating to the junior school at the tender age of 8.
When I was about 9 or 10 I used to make a beeline to play my Godmother's piano (or try to) whenever we visited her home. Because of this interest, she arranged to have the piano moved to our home and I began music/piano lessons with a very old lady who lived near us - I remember my teacher had only one leg and still used gas lighting in her home. After a year or so she died (hopefully not from my playing) and as the novelty of playing the piano had somehow become a chore, I wasn't keen on finding another teacher to continue with lessons. Understandably, the piano was returned to my Godmother's home.
I spent many of my young years in the Boy's Brigade, and over a period of time played both the bugle and drums at different times in the Boys Brigade Band.
I grew up with rock and roll and despite wanting to play the guitar - just couldn't afford one, and by the time I could, I seemed to have other interests.
Around the age of 19 or 20 I was invited to join a folk-group, playing harmonica and helping out with vocals. We were a group of 3 young lads and a young lady. The Seekers were very popular in Britain at this time and we copied many of their songs. We were also into the Kingston Trio, Bob Dylan, Donovan, Joan Baez, Pete Seeger, Nancy Whisky, Peter Paul & Mary, Tom Paxton and many others who were popular at that time. We played pubs and clubs in South Wales and it was at this time I started learning a few chords on the guitars that the two guys used to leave in the boot of my car.
After finishing my engineering apprenticeship I moved south to Hampshire in England and I used to borrow my girl-friend's guitar to play. She didn't play guitar - so she didn't mind me borrowing it. We used to go to a local folk-club and I occasionally played there. Soon-after, I joined the Merchant Navy and took the borrowed guitar to sea with me. I had plenty of time to practise. Bought my first 5-string banjo in a second-hand shop in Liverpool, it was an old Windsor Zither Banjo.
Married in 1969 and my wedding present from my wife was a 12-string guitar. I still have it - although it's unplayable these days. Well - we didn't have much money back then. During the early years of marriage I only used to play at home and at the occasional social gathering.
We emigrated from the UK to New Zealand in 1974. By this time we were a family of 4 – Wendy and I, Christopher aged 2 and Michele aged 4 months. NZ introduced me to the beautiful music of the Maori. I fell in love with the wonderful harmonies. We went to many barbecues and hangis and there were always several guitars and many beautiful voices blended in subtle harmonies that just carried me away. While we were in NZ music was never far away.
We emigrated again in 1980 - across the Tasman to Brisbane, Australia. In those early years, after arriving in Australia, we were so busy becoming established in our new home-land that music again took a back seat. But eventually the interest re-surfaced. I had sold my old Windsor banjo in NZ and bought an Epiphone 6 string acoustic guitar. I bought myself another banjo and became interested in Bluegrass.
As our children grew up we had horses and that led to the local horse-riding club and camp-fire sing-alongs. We seemed to have some event virtually every month, which nearly always culminated around a camp-fire and music. "Australiana" was an obviously popular choice and the lyrics to many of the songs were well known by most.
I started attending a monthly Bluegrass meeting at Ipswich run by Travis Burnell. There I met up with other like-minded people. (Mick, Greg, John, Mal, Mark and many others). I was playing mostly banjo, but the guitar was never far away. I always found the guitar easier to relax with and I also found it offered (me) more choice of music to play. Sometimes I would also use a harness and play the harmonica as well, Donavon style. I enjoyed Irish music and found it was almost impossible to sit still while a lively reel was being played. So "Celtic music" became the music of choice whenever I played. I've never been much of a listener - I always want to join in - hence my preference for jam-sessions over performances. I accept that if I listened more my playing might improve - but that's me.
The first Imbil Music Weekend that I went to happened to be the one after the "inaugural one" - the "2nd Imbil" - and I've made sure I haven't missed one since. This was such an enjoyable weekend and gave me some idea of the many great musicians who lived and jammed in and around South East Queensland. I occasionally went to the Storey Bridge Jam Session but it was a fair drive from my home at Pine Mountain.
We had a great Sunday afternoon session which used to be held at O'Malley's Irish Bar in the Cecil Hotel in Ipswich and then later at the Squealing Pig, another well-known Ipswich pub.
Our daughter, Michele, seems to have caught the bug, playing guitar, writing, singing and harmonising along. It's also so good to see our grandchildren getting into the act and enjoying their music.
These days (2012), I don't look for gigs, in fact I tend to steer clear of them. I just love to sit around and jam with other musicians as often as I can, but have no great yearning to be up on stage.
Tony Hurley