[ HOME ]


Profile
(Note: javascript must be enabled to view and enable email links.)
---
TONY MOCKERIDGE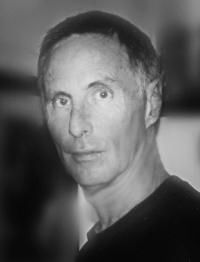 I've always loved both kinds of Elvis. Growing up on the outer Brighton fringe of the Peoples' Republic of Sandgate the sounds of youth came first from the Presley chapter and later from the House of Costello.
With a father involved in the biz and a house full of siblings to outshout, singing was an obvious choice. Amplifiers came soon after.
Growing up and becoming teenaged in the 60's was the most intense way to lurch from womb to real world. I really do feel sorry for those born too late to experience first hand the dynamism of the time in that most dynamic of the decades in our recent history. As a music student and later, performer, it was "the best of times and the worst of times". It wasn't only the music itself that had such an attraction through its incredible originality and form, it was the sound of that music that had me in my teenage frenzy. Listening to music meant listening to the sound of the production along with the sheer groove of the performance.
The first album I remember buying was one by Astrid Gilberto. Even at the tender age of 11 or 12, I knew this was something unique, and something that should be listened to a lot. Even now 40 years later the bossa is the boss and Astrid the epitome of what makes a singer great. The fact she had Stan, Joao, Antonio, Creed and all those other jazz giants on her recordings made it an addiction of incurable delight. I spent a couple of years having conga lessons from Brisbane's percussion godfather, Harry Lebler at the Mary St academy (NARDA) and later put it into practise with my friends in the group, Carnival.
I had learnt guitar while at school in Sandgate (at the fabulously named Nashville High) but in the early 70's I was encouraged to just sing as most groups had a singer rather than an instrumentalist/vocalist. The Beatles, of course, being the obvious exception. Herein lies the myth of the Beatles though, because up until 'Revolver' they seemed to me, and many of my schoolmates to be more younger sisters and Mum and Dads music, boys had the Who and the Rolling Stones. Over all of this stood the gigantic presence of Jimi Hendrix. When I heard The Wind Cries Mary I knew I was never going to hear anything the same way again. Here was the undisputed god of the electric guitar, played as loud as possible, performing a work that was soft, emotional and above all pure poetry. When my father came home with the first release of Voodoo Chile he turned the stereo up loud and just said , have a listen to this. I was gone gone gone. Jimi was a composer, performer , producer and player beyond belief - from then on I just wanted to get out in that world and be a part of it.
At the age of 15 I played my first paid gig at the Sandgate Scout Hall and shortly after formed Captan Jak with Bruce Hardy and David Cooke. We played all kinds of material from Free to Small Faces, Rolling Stones to Sam Cooke. At the time there were 5 regular gigs in Sandgate alone so we didn't have to go too far to play, which was lucky as we were too young to drive. In the city though we would catch the train to go to places like Foco Club, Sadler's Sound Lounge, Quentins (coolest of the cool where the acoustic blues did rule - thank you Terry Hannigan) and the biggest prize of them all Sound Machine. The first time Captan Jak played there was an unforgettable experience. It was like playing at the centre of the musical universe, the place where we saw Chain, Daddy Cool, Spectrum, the La De Da's, Flying Circus, Jeff St John, Wendy Saddington, Tamam Shud, and our local heroes, Leroy, Spike, Rufus (sense a theme here) and the amazing Michael Turner In Session. How soon it would all disappear under the boot heel of the kultur shock troops of the Bjelke Petersen regime. Within a few short years Brisbane became the capital of mediocre covers and bad cabaret while the southern capitals continued to provide the support needed to produce great Australian artists like Richard Clapton or Renee Geyer, groups like the Dingoes,Split Enz (OK they're from NZ but they had to come to Oz to get it happening). While the south was alive with amazing new young writers and performers, Brisbane's original contemporary scene was in the main discouraged at best and for the most part ceased to exist.
Through the amalgam of pop, (meaning everything from Yes to Sean Phillips, Elvis Costello and Presley to Steely Dan), bossa, classical (thanks ma and pa) I discovered the great jazz performers of the day - Ron Carter, Chet Baker, Al Jarreau, Chick Corea, Stephane Grapelli,(his live shows are still the among greatest I've seen), Joe Pass, Oscar Peterson, Carmen McCrae,Ella, Barney Kessel and the great Miles Davis. I listened a lot to the music of Flora Purim and Airto Moreira. When I finally saw them live with Dizzy Gillespie's United Nations All Stars it was just like hearing them for the first time. Brazil has such a large population with such an incredible cultural identity that its music flourishes without the dilution and homogenisation of western pop culture. Flora and Airto just happen to be the part that I was lucky enough to find through the signposts of my musical journeys. It wasn't about playing jazz so much as understanding through the medium, that music can never be truly categorised or complete. Songs should be about expression not formula. Once you have found your vehicle just get on the ride and don't worry too much about the direction.
The influences I felt at that time though were the same as I feel today. Influences come from the people around you. I met Rob (Stewart) and Keith (Megson) early in the 70's while we were in our first bands. Later we joined forces to play in Carnival where the jazz element came more to the fore of our expression and performance. The popular music at the time was becoming increasingly less interesting and in many cases quite aggravating. Countdown was the arbiter of taste and commercial success with ridiculous costuming and bad haircuts more important than talent. What appeared to be happening was the birth of corporate pop with company executives rather than the producers ruling the studios.
Producers up until then followed their own sound and were known for their differences not their similarities which is why groups and writers worked with producers first and recording magnates second. This was also not a good time to be in Brisbane as Joh was dictating the terms while the task force trampled unfettered through the youth culture, closing down the few venues available to contemporary performers and audiences; in many cases using brute force and the bulldozer. It was a very difficult time for a young player and ZZZ worker. After a great year in 1980 with Rob, Keith and John Tebbitt, I decided to make the move southward.
I worked as much as I could both playing and producing music, doing live sound, radio production, some film work; basically whatever it took. In the early 80,s I had rather a nasty accident when I fell from a ladder crushing my left hand. This made playing the guitar virtually impossible and playing the congas somewhat painful. Production, (particularly live production) by necessity then became the focus of my musical journey. With the usual combination of hard work and luck I worked with some great writers and performers (no name dropping but I can honestly say it was as good as it gets) and for the most part made a good living. Eventually the increasing desire to spend time with children who might actually recognise me as more than just that man who comes in late at night and then disappears (sometimes for weeks when on tour), made me look for ways to be a little less travelled.
I was offered a job (yoicks!!) in 1993 as the entertainment producer for the ill fated Christmas Island Casino. It paid well, came with an offer to resettle my family, free housing and oh yes a tropical island in the middle of the Indian Ocean just south of Java. What followed was 10 years of chaos, intrigue, dealing with the myriad of expectations from the international culture of the island's populous and the casino's owners and their guests. For more on this I refer you to the 4 Corners programme The Christmas Party.
I went through the whole gamut of the human condition through that decade but one of the things that I managed to salvage was my guitar and percussion. By exercising and adapting to restore much of my playing ability at the same time I began to write new songs. Nothing like a chord dictionary and a tropical island to get that going. During the 70's I had seen BB King and while I loved ol' Riley with his fabulous playing and showmanship I was totally blown away by the rhythm guitar in much the same way as I had listened to Bill Evans chordal patterning as an integral part of the Miles Davis groove. I had some time to work on this and get that back on track. After a few years it seemed to be happening on both instruments. I was also getting a lot of opportunity to perform at local gigs and with friends in Indonesia. Somewhere through the haze of Soeharto, Asian Monetary Crisis, Tampa, and excision from Australia came the voice of Rob Stewart - come home and play.
What could I do - now two albums later with a third on the way its still the same story and still just as it was in the beginning. Music is always a changing environment. It is why it exists. If it was finite no one would do it except perhaps mathematicians. The important and real influences are still the same. Rob is still the biggest influence in that he is now the producer of the music we make together. Michael Tully's playing and writing is a huge influence. When I write a song I can hear his playing while I am writing. Michael's songs are incredible. He has a perception in his lyrics and a feel in the groove that makes the total picture. Every now and then I get to sit in the audience and listen to his performance at a BUg songwriters night and its always a night when you wouldn't want to be anywhere else. We're also lucky to have the influence and dedication of Mark Smith, sound recordist, musician, advisor and friend, who makes recording and live playing a great environment for making music.
In our tiny part of the planet I cetainly wouldn't want to be anywhere else when I hear the Pirate Brides wonderful harmonies and classic rhythms, Amanda Gilmour's delicious songs and voice ,any of the offerings from Ewan Mackenzie's amazing lexicon, the beautiful rythms and melodies from The View From Madeleine's Couch,and Jumping Fences with that primal jungle to the beach groove seduction. PopProperly that superb tightness with those great songs, the instrumental and vocal authenticity of Steve Dorahy, Rachel Whitney,and Mark Dalton - the amazing guitar artistry of Michael Fix, Karen Anderson's voice to die for, Jamie Clarke's great arrangements and playing, Ingrid James' cool, Barb Fordham, the amazing Women in Docs, Toni Pollard's sublime compositions, the West End collective offerings through the osmosis of mutual dependence for progress and support.
As well we have our international friends like Kristina Olsen who proves that success is about living your dream not cashing it in, Serena Ryder taking on the world with some of the best songs I have heard from the new generation of North American artists while giving so much acknowledgment to those in her rich Canadian heritage; right along to the fabulous Truckstop Honeymoon who prove that by living the myth you become the myth. These are real influences just as the players, writers and producers from any part of the immediate neighbourhoods of my life's destinations are. From my parent's initial support of my mad desire to play just for the sake of playing, and worry about the rest later; to my children's understanding of the same thing, influences have become realisations.
For any real biographic information it is probably best left to the songs themselves. I have am privileged to have people enjoy the songs that Rob, Michael and I have created (ed: Little Secrets). I have also had the wonderful experience of hearing others perform them. In those moments the songs take on a life of their own and hopefully, touch the lives of others. I certainly want to continue to write and work with other singers and players collectively to make recordings and as many performances as possible. The greatest thing for me is to play live and have that moment with your friends and audience where its just "us". The reason I love the name Little Secrets is because thats what the music is - little secrets from the mind of the writers and performers shared with the listener on a one on one basis. Whatever it means to you, it means to me - its just us - our secret.
There is a an often quoted rule in literature (usually by publishers rather than writers), which is write about what you know. I'm not sure how that works since it would be really hard to write about something you didn't. Even fantasy writers are writing about what they know - they know their own imaginations. I believe the same is true of music, you can only write and play what you know and even more, what you feel. Whether its cricket or lost love, heartbreak or joy, low life or highlights, a song still has to connect with other musicians and an audience before it becomes reality. All I can really say is listen to Billie Holliday and then, bless the child that's in us all.
Tony Mockeridge