[ HOME ]


Profile
(Note: javascript must be enabled to view and enable email links.)
---
TOSHI BURVILL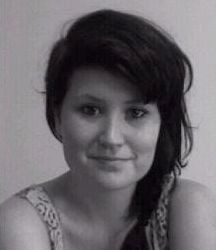 I was born March 1989 in Nambour Hospital, making a dignified entrance to the world during the 23rd National Folk Festival (how very inconvenient for my parents!). I grew up under tables at folk clubs and inside mandolin cases, under the watchful eye of my lovely parents, Bill Burvill and Becky Wandell.
I was named after Toshi Seeger, wife of American folk musician and civil rights activist Pete Seeger, an icon of Mums. It seems apt then, that Pete Seeger is connected to our family through his old colleagues John and Alan Lomax, relations on my grandmother's side.
In June of next year mum, brother Zak and I are travelling to the USA to attend Clearwater Festival in New York State, which is an event founded by Pete Seeger and his wife Toshi.
Mum and Dad have been avid lovers of folk music and the folk scene for over 30 years. I remember as a small child being at the QFF office in Nambour, which was in the backyard of the home of Bill & Ingrid Hauritz. I have memories of sitting beside mum whinging at her to take me home, feed me something, stop working and pay more attention to me.. It was a childhood of music, co-op food, and a massively extended folkie family. It's funny how the times have changed. All the things I resented about my grass roots upbringing are now things I take great pride in, and treasure as part of my history.
I'll deny it if it gets out, but Morris Dancing has been a part of my history. When I was about 4 Mum joined Wild Mountain Morris, and as such, so did I. This (my darkest secret) is something I'm going to have to live with until the end of time, difficult as it is to reconcile. Thanks mum.
Mum still works for the QFF, as the programme manager for the Children's Festival and a board member of the QFF Committee. She also organises the selection and planting of the plant species on the Woodfordia site.
Dad has been a musician as far back as I can remember, as well as working as a fisherman and having surfed since he was a kid.
I grew up in the town of Cooroy, where I attended both primary and high school, graduating 2006. In 2007 I moved to Brisbane to pursue a bachelor degree in Social Science (Public Policy) at the University of Queensland. Deciding I just wasn't sure of my direction, I deferred to travel for 4 months to Malaysia, Indonesia and Europe. Upon returning from my travels I continued my degree up until moving to Melbourne in 2009 to pursue the Creative Industries (having almost no understanding of what that meant or what I wanted). Melbourne was lovely but not for me long term, so I ventured back to Queensland and haven't looked back. I have now started a Creative Industries degree majoring in Entertainment at QUT in Brisbane, with the aim of discovering the theory behind the trade, and having a stellar time.
I was offered my first contract with the QFF in mid 2007, working as Volunteer Coordinator for The Dreaming Festival; being taught the worth of a good database by the powerhouse that is Jenny Zjim. My role then progressed into a one of a contracted ticketing administrator, a position which I retain yearly for both the Woodford Folk Festival and The Dreaming Festival. In this role I have the pleasure of working closely with both the delightful Tom Hauritz (Gates Manager) as well as my ridiculously capable mentor (and Ticketing Manager) - Jasmin Penny.
In September of this year I travelled to East Arnhem land to accept a contract position as Ticketing Manager at Garma Festival under the direction of Rhoda Roberts and Zohar Spatz. Garma is an event focused at the local community, the Yolngu people. Working Garma acted to reaffirm what I believe as a young person in the arts, which is essentially the idea that I work creatively towards positive and meaningful outcomes for audiences. It is those audiences, their passion for event attendance and participation that I would say drives most of us (certainly myself) to do what we do.
I grew up with mum and dad playing a broad range of music, to which I knew the lyrics, though had little idea of the artists. I am told however, that a few favourites in our house were The Chieftans, Warren Fahey, The Dubliners, and Don Henderson. The one song I will never forget is Hobo's Lullaby by Woody Guthrie, which dad sang me to sleep with each night. That song still gives me the most wholesome of chills each time I hear it.
I would love to be able to say that my first personal musical purchase was something iconic, but alas, I am a true 1989 child. As such, my preferences swayed more in the direction of Aqua. Those Norwegian Barbie fanatics just really got me going as a 10 year old. As I got older, my tastes morphed into something a bit more grass roots, but it wasn't until going to the USA that my musical preferences were truly cemented. This was in 2008, when I attended South By Southwest, an industry conference run out of Austin, Texas. While in Austin I was introduced to a whole swag of new (and brilliant) bands, as well as styles of music that I had never before been aware of. My lovely Californian friend Lauren Labadie (an ex-Woodford contractor) attended with me, and introduced me to the brilliance of Americana. I'm now a massive advocate of Americana, which is essentially a convergence of all my favourite styles; folk, rhythm and blues, rock and roll.
I'm definitely not alone in this second generation of folkie children. My brother Zak Burvill, Tom Hauritz, Becky Lucas (daughter of Amanda Gilmour), Coby Clarke, Tim Monley and Jacob Evington - we're all part of the next wave of folk/arts workers – and (dare I say) proud to be. I am very passionate about the young (gen Y) 'folk' and their involvement in the QLD and Australian music and entertainment industries. These are the people that will one day be the elders of folk music and social activism. It is exciting to be a part of this new generation.
So - what is next? Event management forever? The answer is – I'm not sure. I am however, very sure of a few things. I love arts work and the creative industries. I love my folk family, the inspiring environments I find myself in as a result of this line of work. I love the knowledge I derive on a daily basis from my colleagues (all of whom double as my good friends).
The folk movement has always been an incredibly large and influential part of my life. It was introduced to me as a small child and has run through my veins throughout my life. I have met the most inspiring people a young person could hope to meet, been privy to all the oddities and characters the QLD folk scene has to offer. Initially I guess my involvement in the folk scene was as a result of legacy, but now it is a choice. The best choice.
Toshi Burvill